Trouble flared at PAS Giannina's home game against Olympiacos on Wednesday as rival fans clashed with each other and with riot police.
About an hour before the kick-off of the Greek Super League match, a number of Olympiacos fans invaded the running track around the Zosimades Stadium pitch and clashed with PAS Giannina fans who had also gone looking for confrontation.
At the same time, broken seats and bottles were thrown from the Olympiacos end towards riot police who were trying to stop the visiting fans from getting out of their end.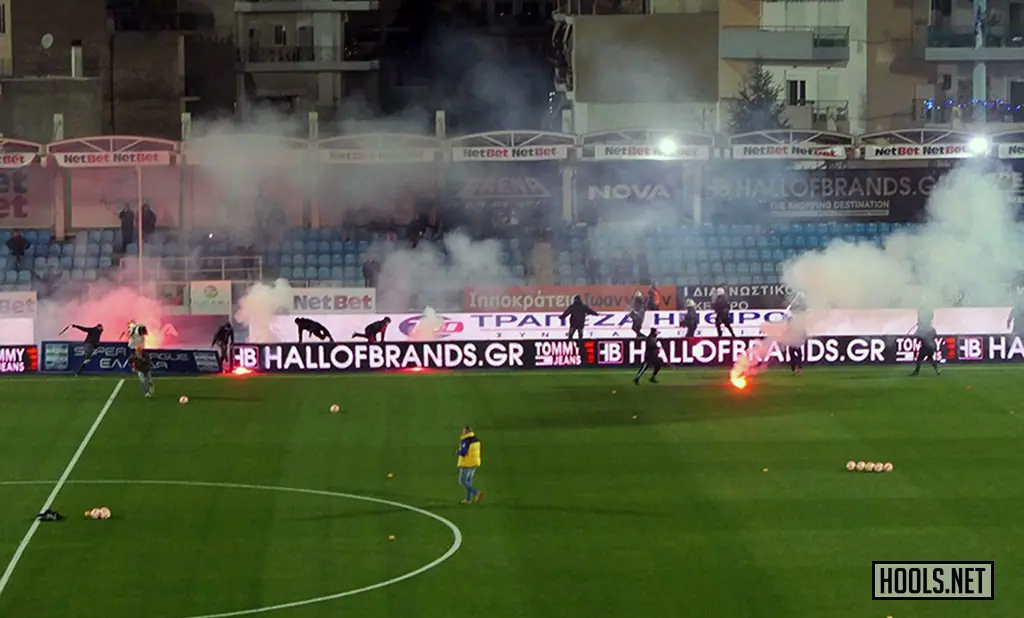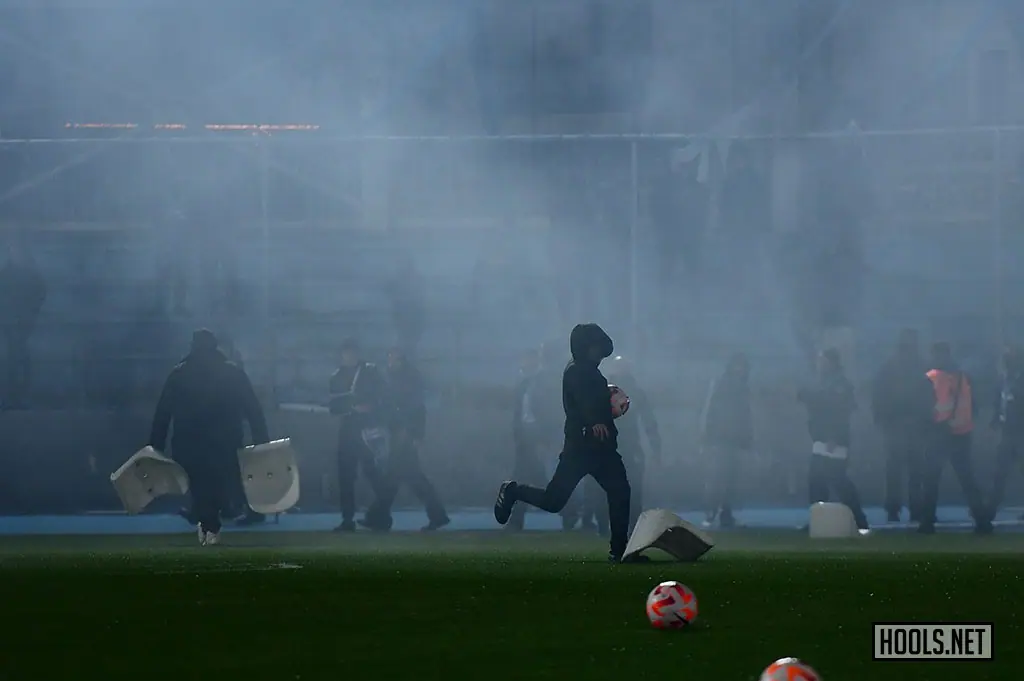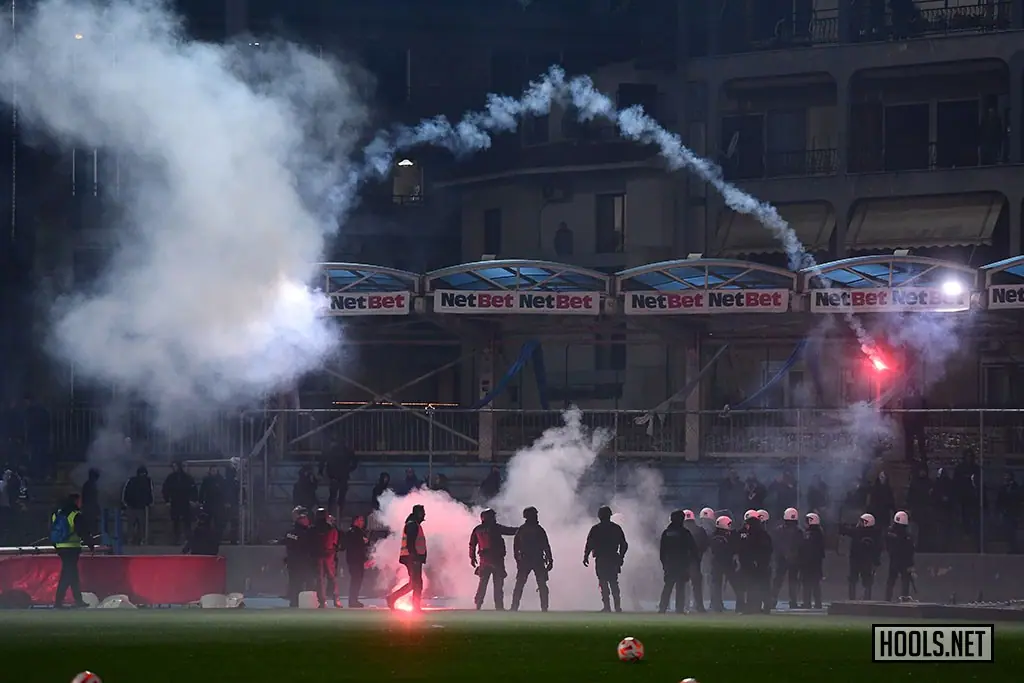 The trouble continued during the match.
Play was stopped in 15th minute, with the score at 0-0, after PAS Giannina fans threw flares onto the pitch and clashed with riot police.
After a 20-minute break play was resumed.