A Colombian top flight match between Santa Fe and Atletico Nacional on Tuesday night descended into chaos as rival fans clashed.
Shortly before the end of the first-half, Atletico Nacional fans invaded an area where Santa Fe supporters were sitting and began fighting.
The footage below shows a Santa Fe fan being savagely beaten by at least five Atletico Nacional supporters.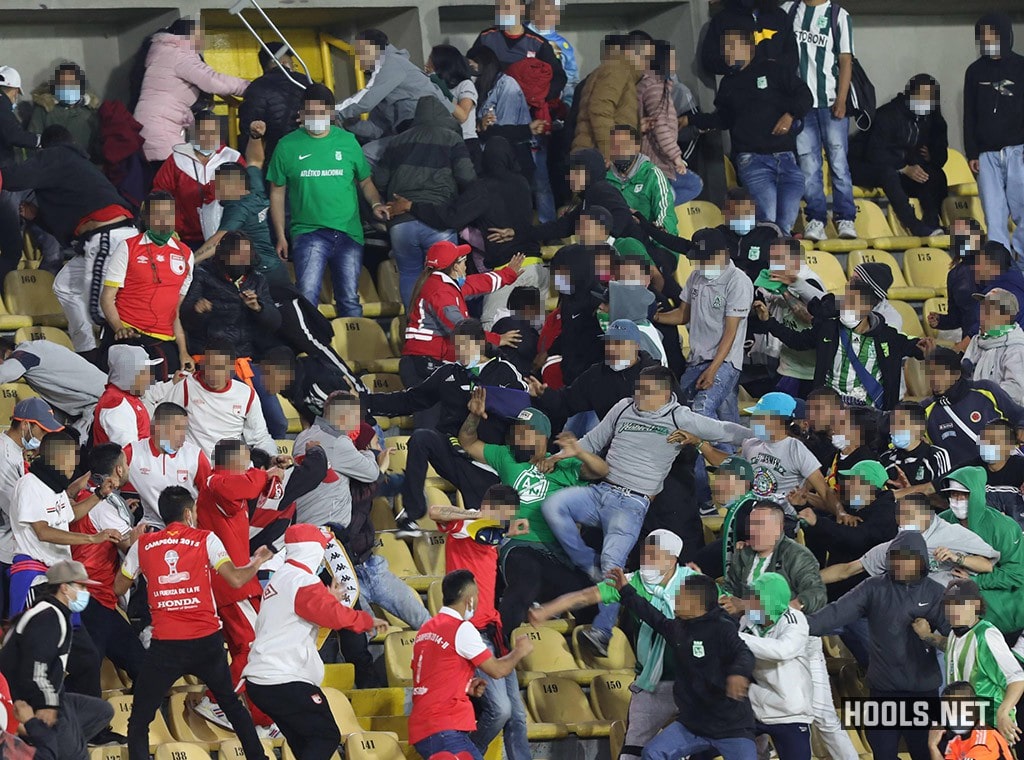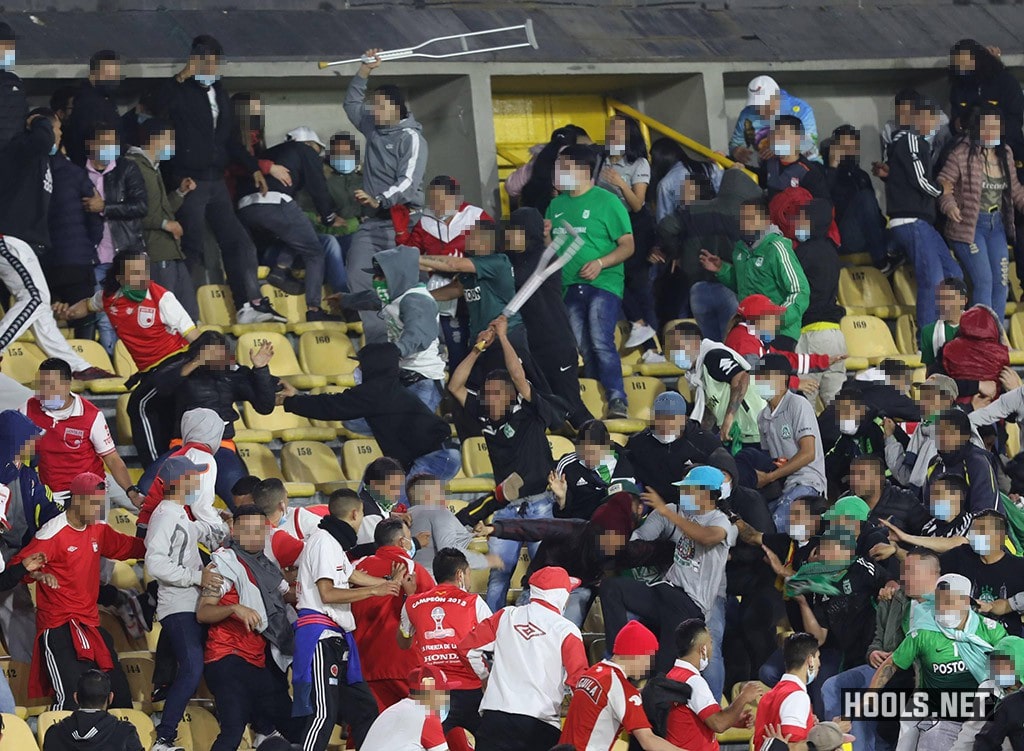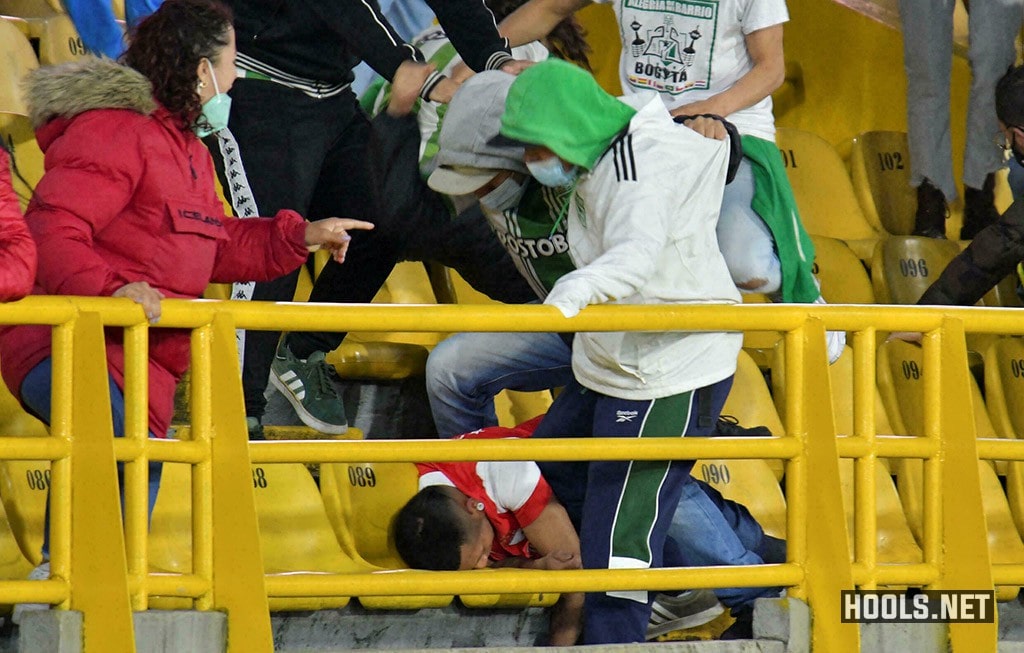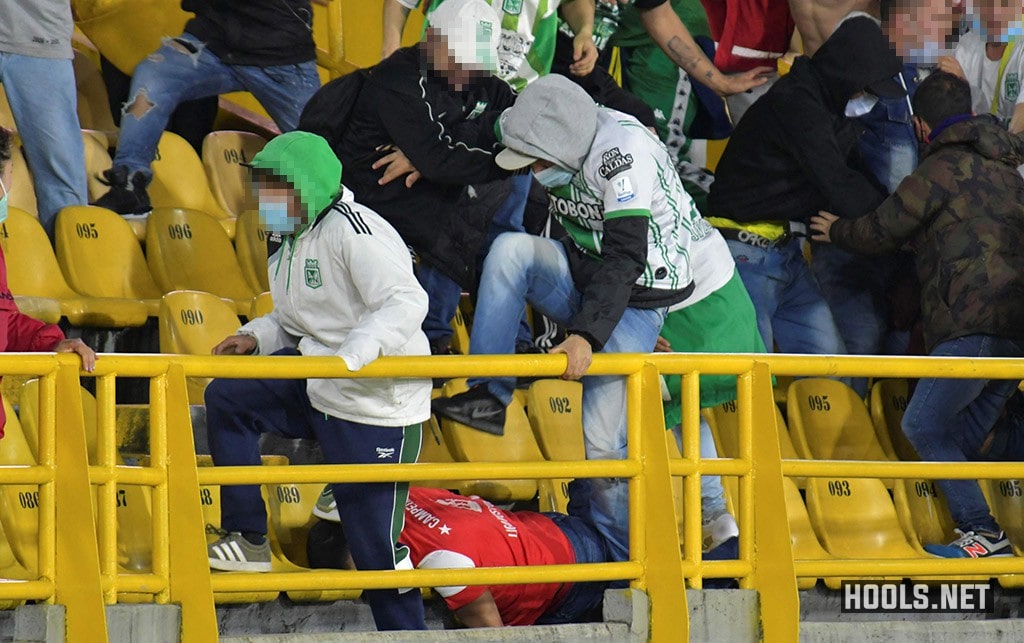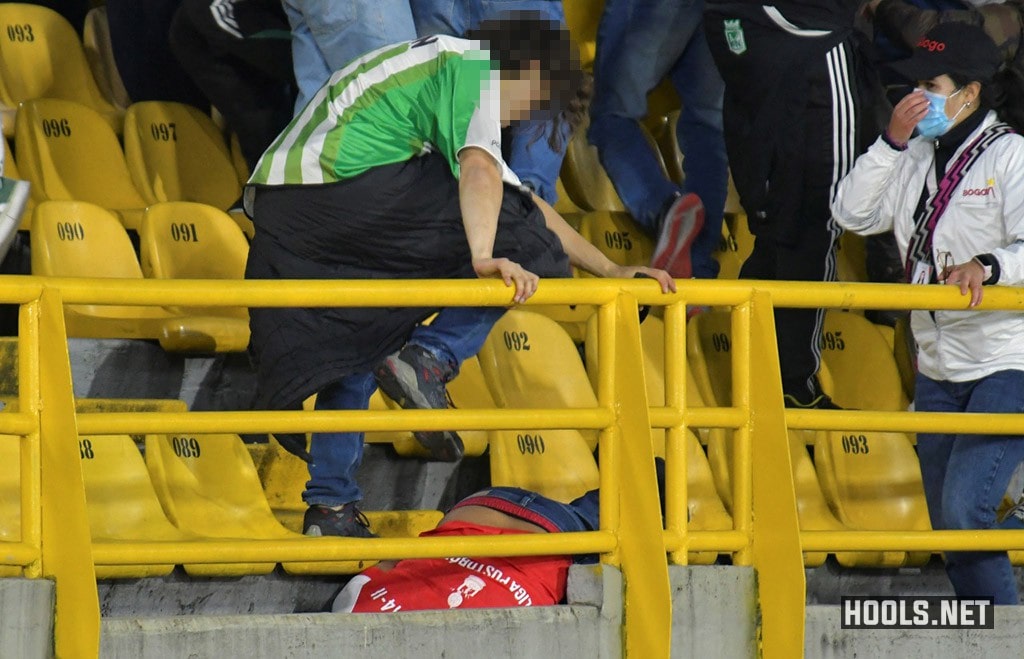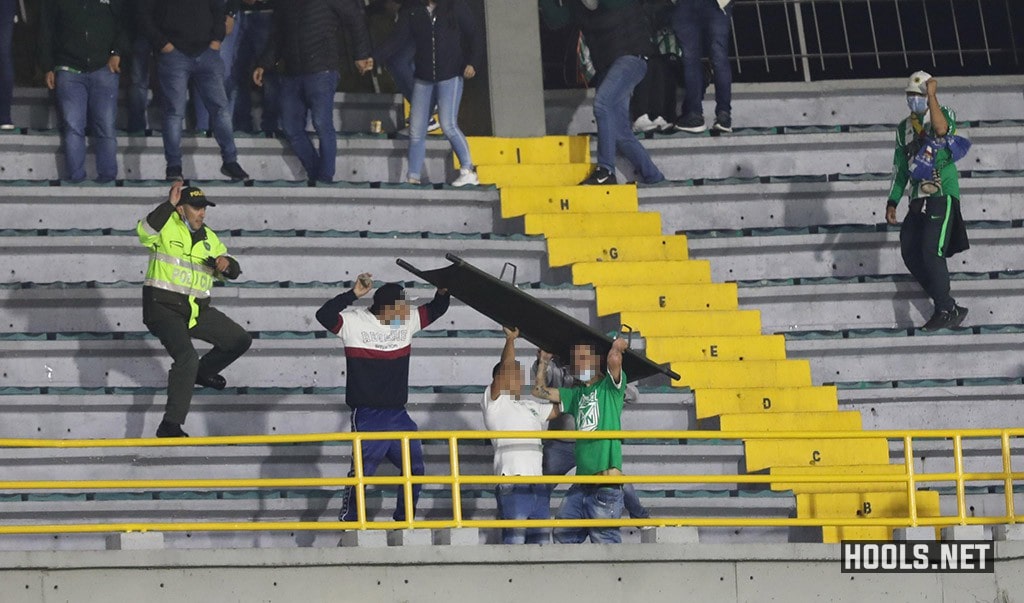 Supporters from both sides then spilled onto the pitch and a battle ensued.
The match was delayed for about an hour as police attempted to restore order.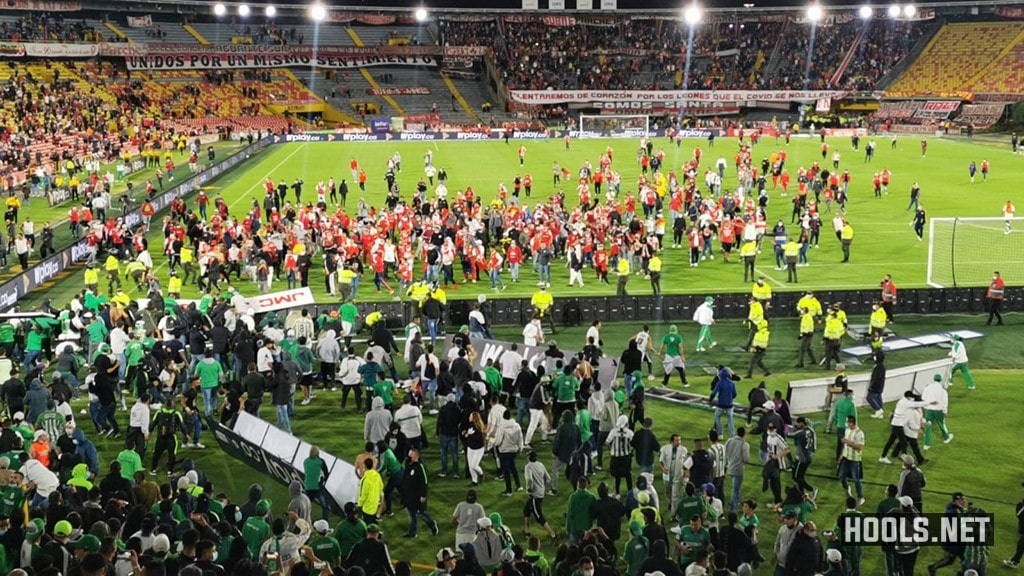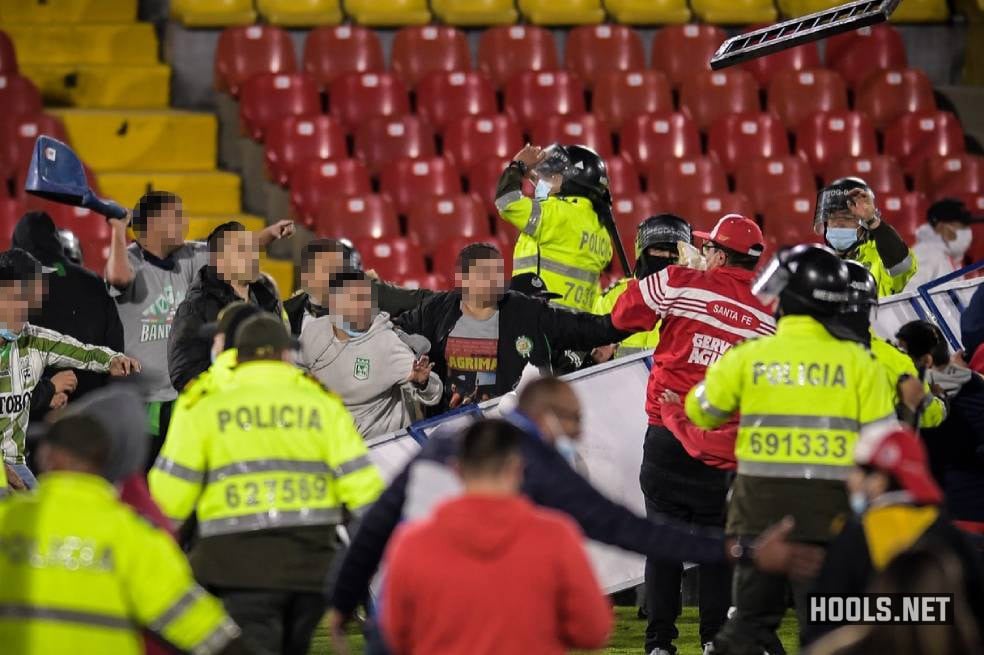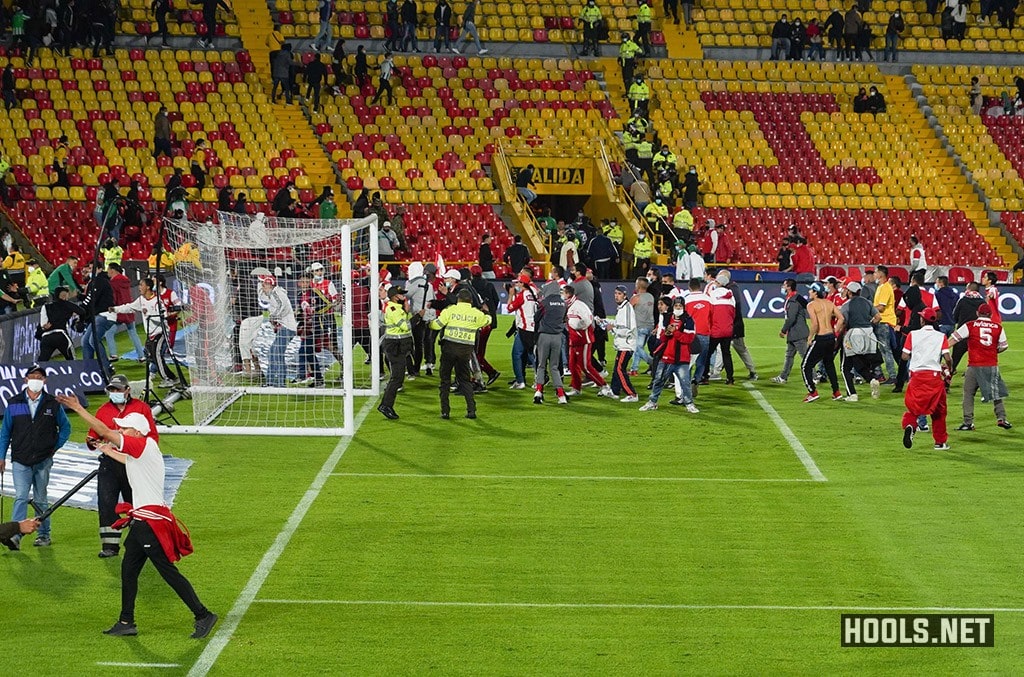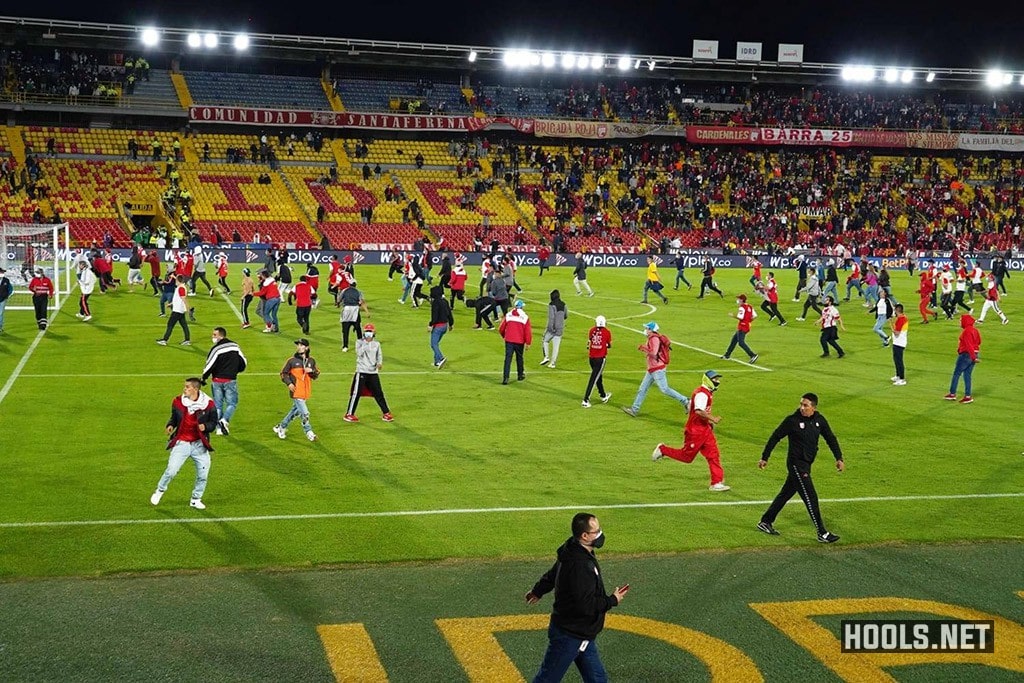 Several people were injured, one seriously. Four people were arrested, but were released hours later.