A group of around 25 Slask Wroclaw hooligans attacked Sevilla fans outside a bar in Shambles Square in Manchester city centre on Wednesday afternoon.
It came before the Spanish club's Champions League match with Manchester City at the Etihad Stadium.
Sevilla fans were sitting on the terrace of Sinclair's Oyster bar when the group suddenly appeared and started hurling chairs.
The fight didn't last long. Cops were nearby and five people were arrested at the scene.
One Sevilla fan was also treated for a head injury.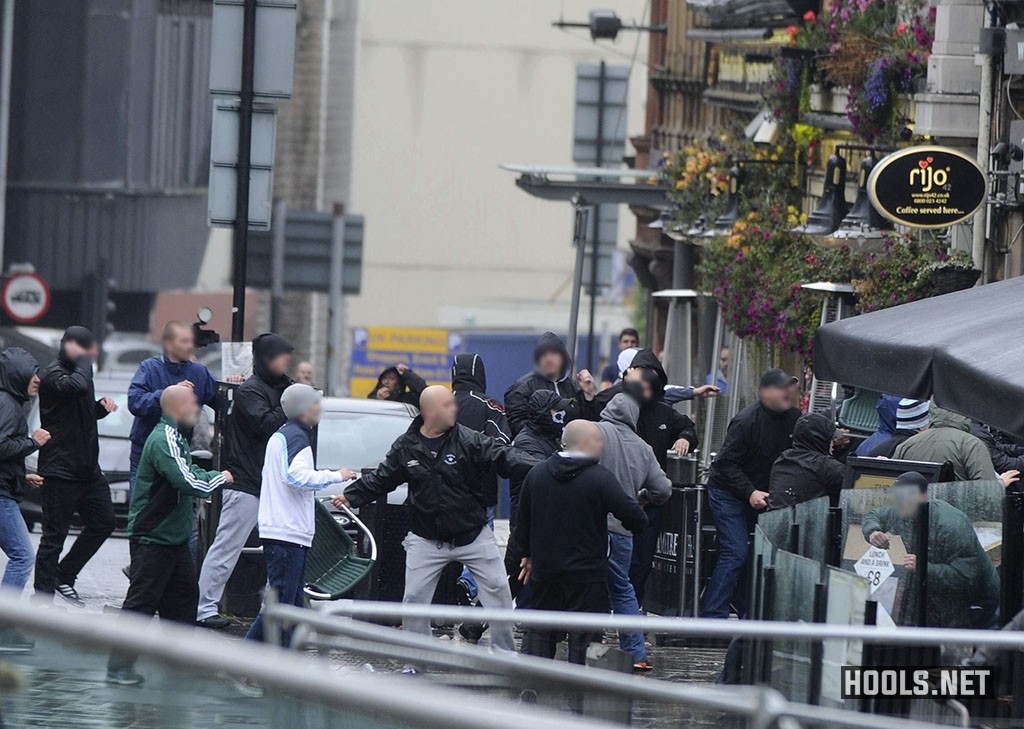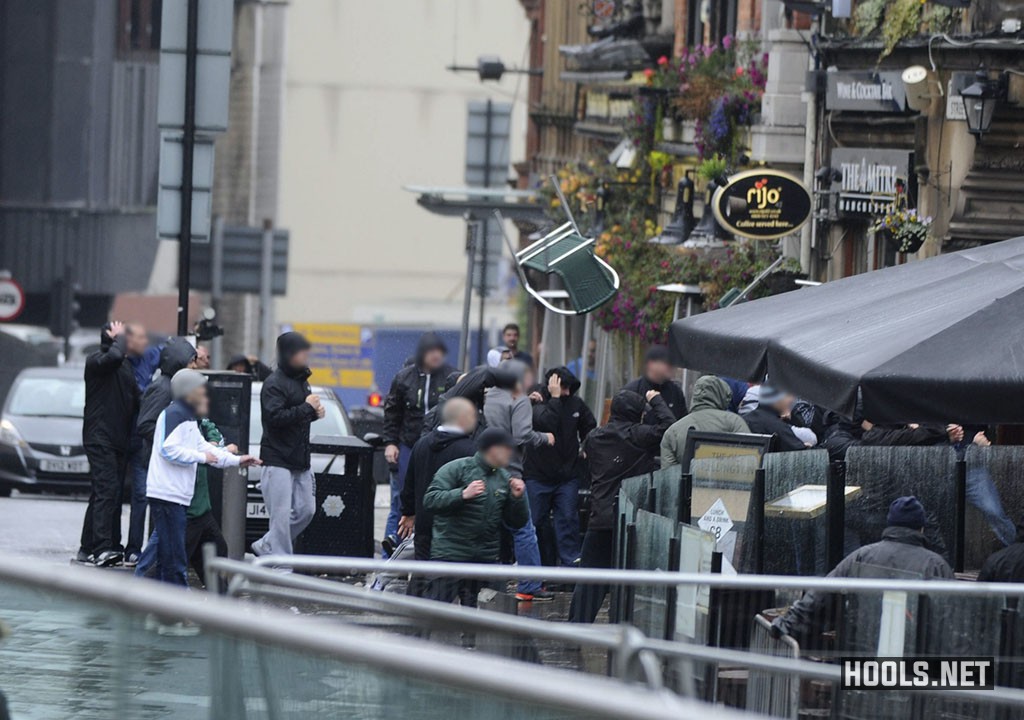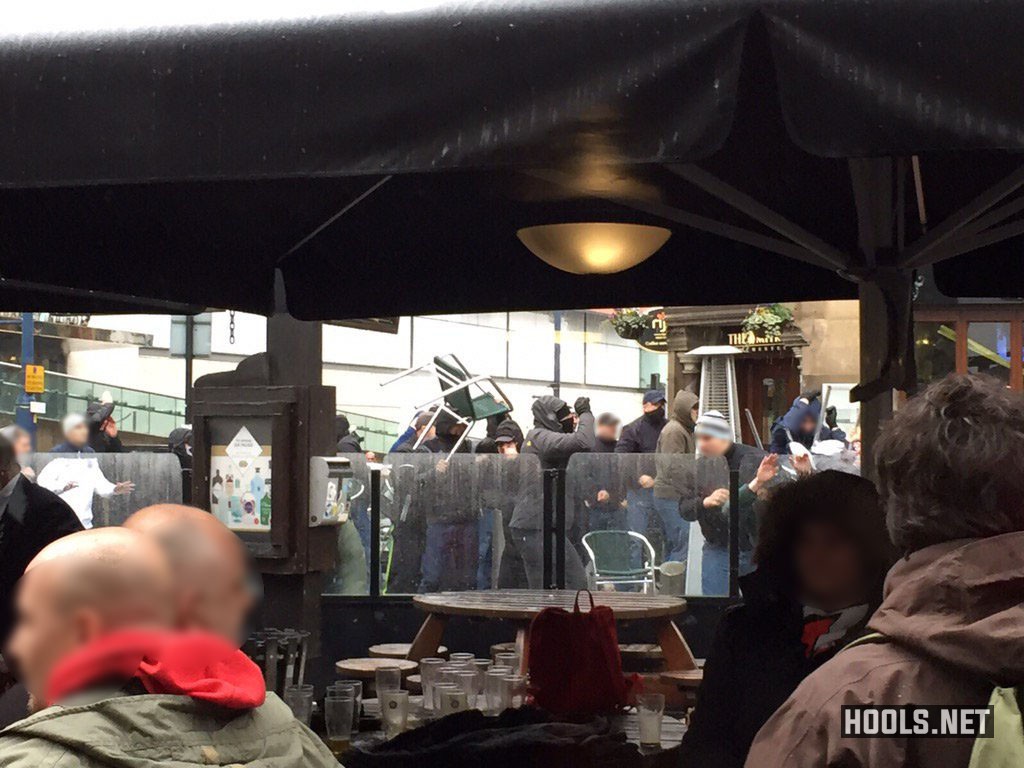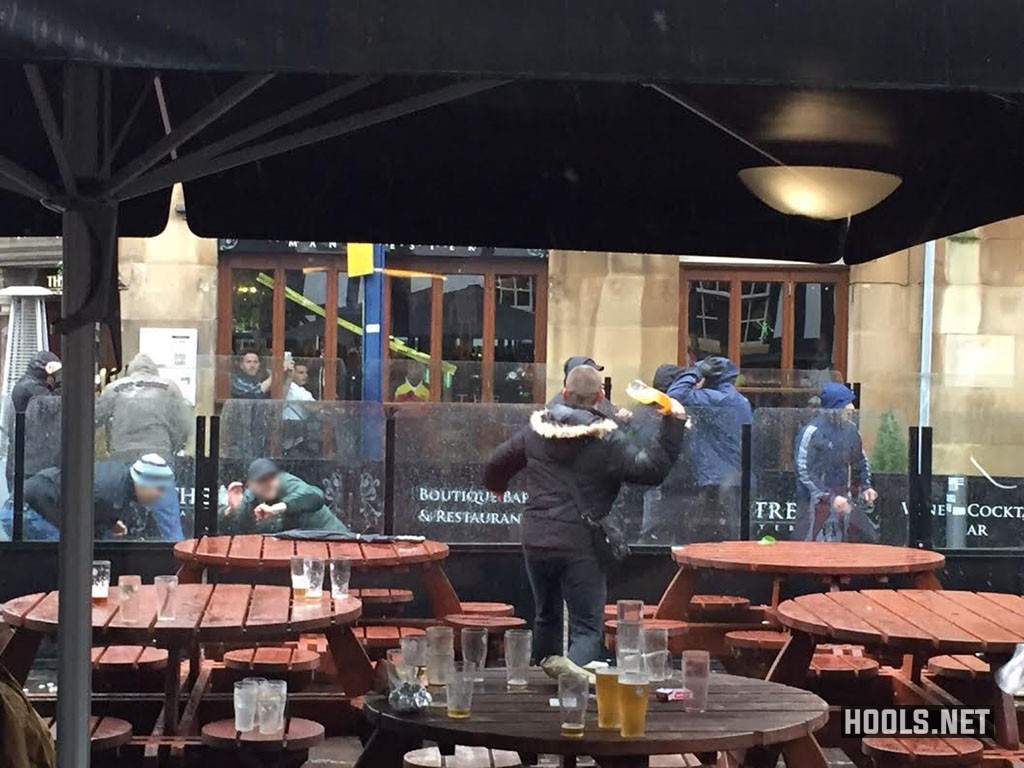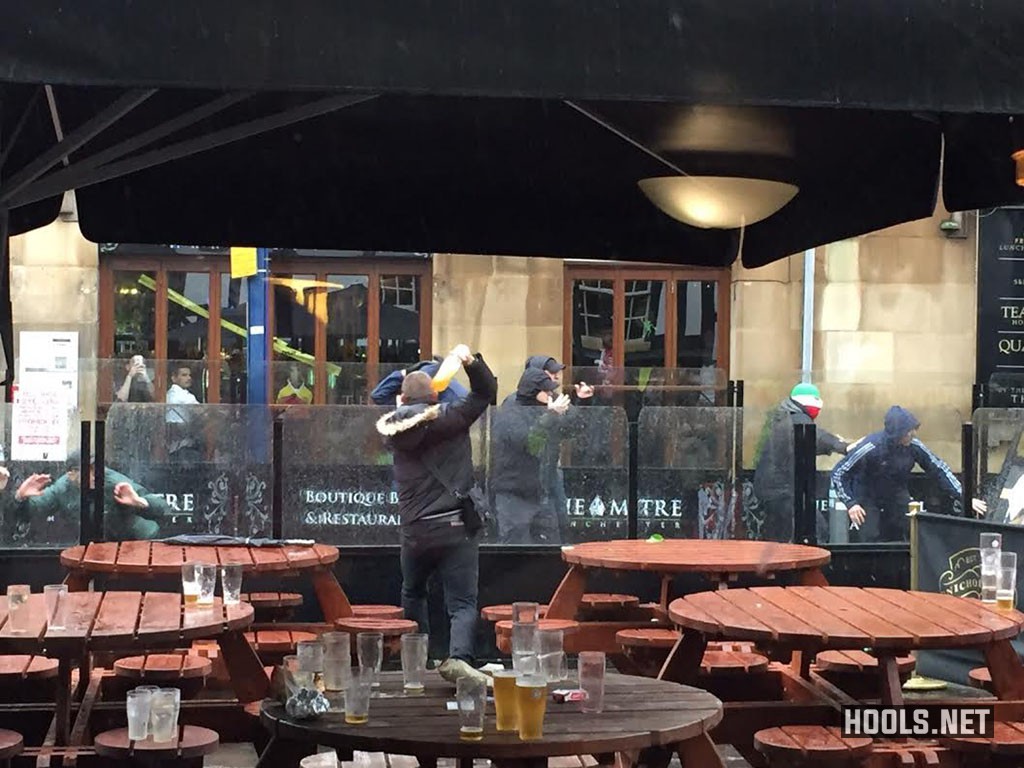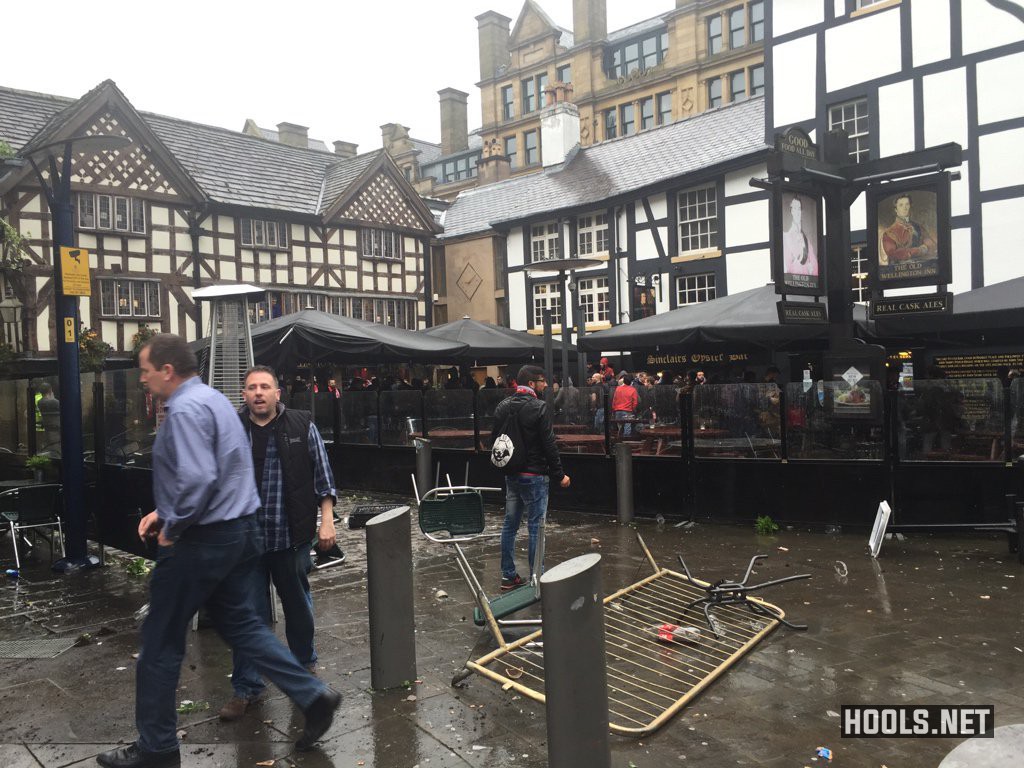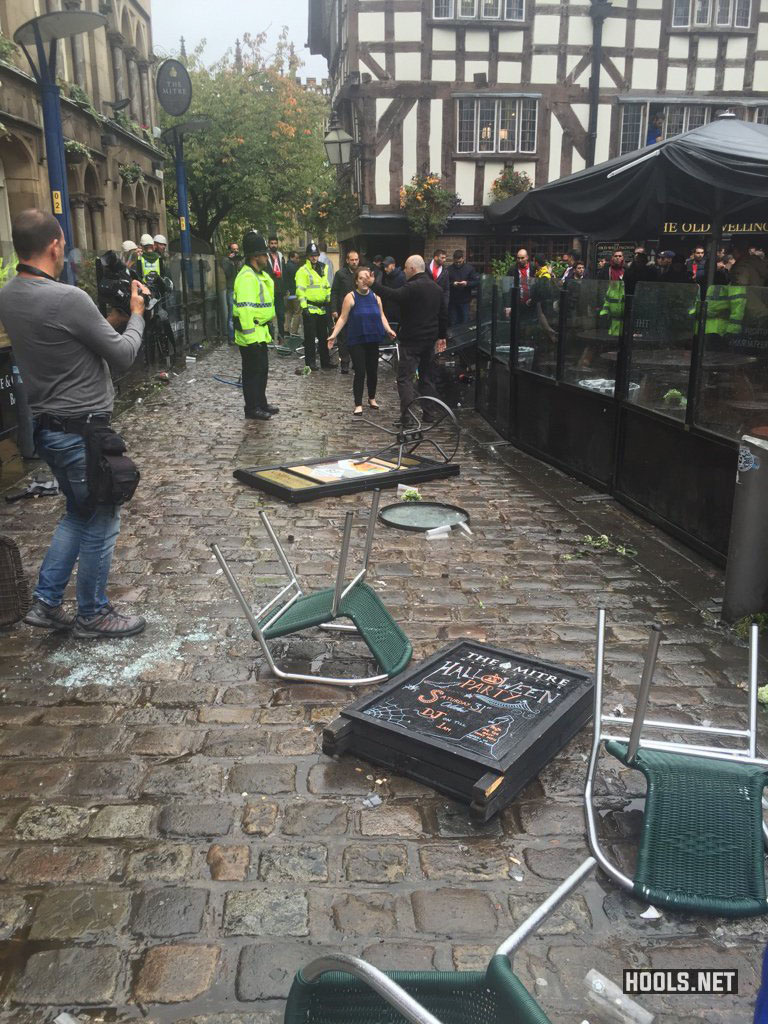 The origins of the bad blood between the fans of the clubs stem from a Europa League play-off match between Sevilla and Slask Wroclaw in August 2013.
Before the match, members of Sevilla's Biris Norte hooligan group attacked a group of Slask Wroclaw fans and grabbed their flags, flares and t-shirts.
Several fans of the Polish club were taken to hospital after the brutal assault.