Friday's German regional league match between Babelsberg and Energie Cottbus at the Karl Liebknecht Stadium was halted twice because of fan trouble.
The ref was forced to stop the game in the 27th minute after a few masked Energie Cottbus fans broke onto the pitch in a bid to reach the end housing Babelsberg's active support. However, police and stewards prevented them from doing so.
After a ten-minute delay, the match resumed.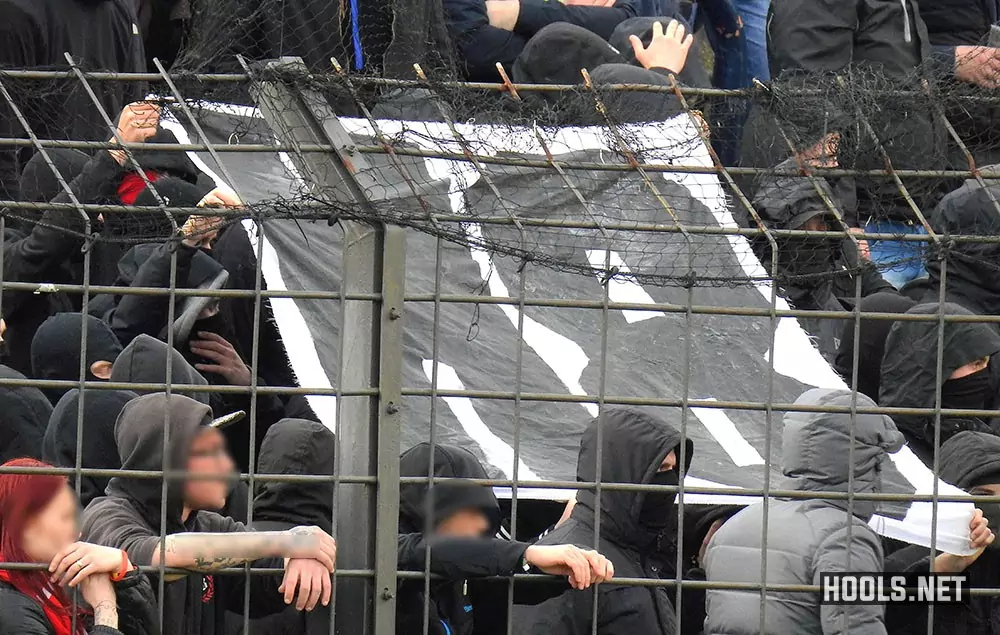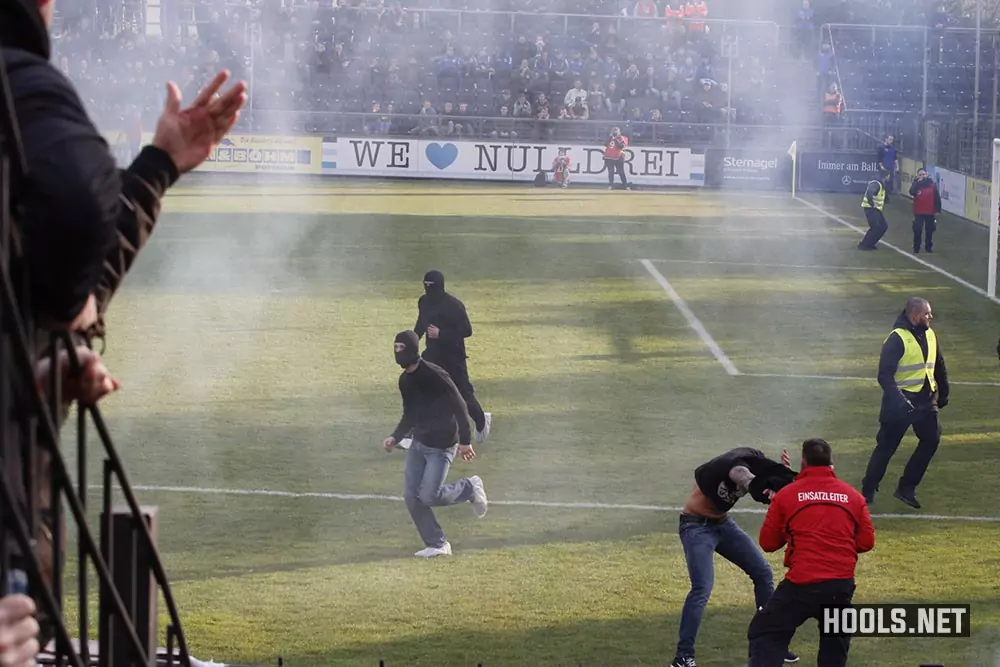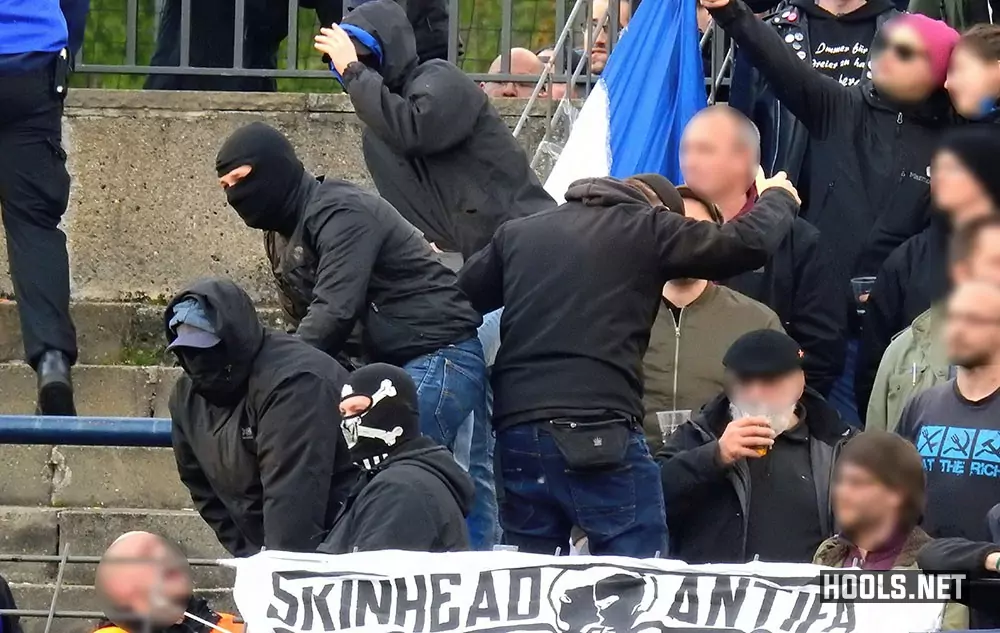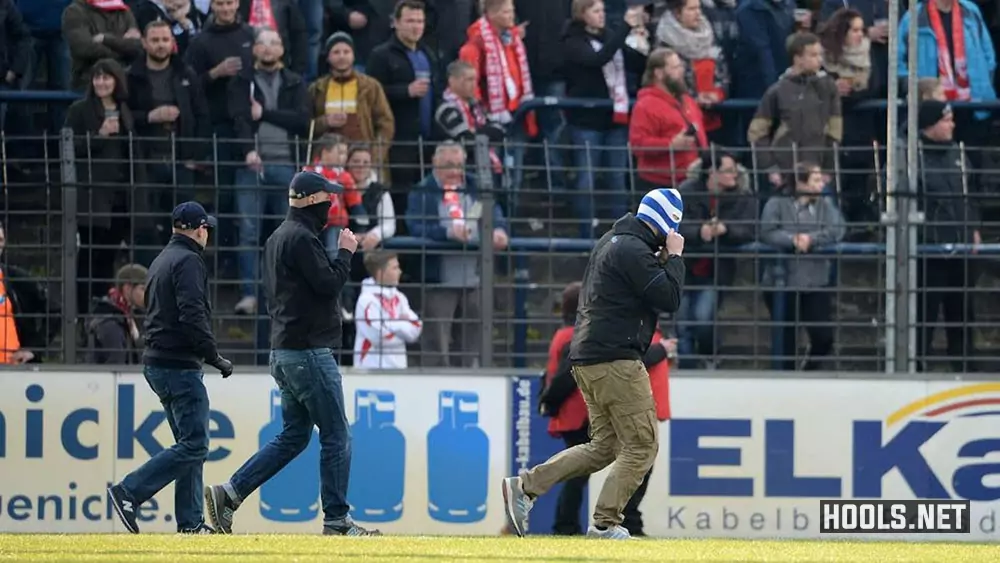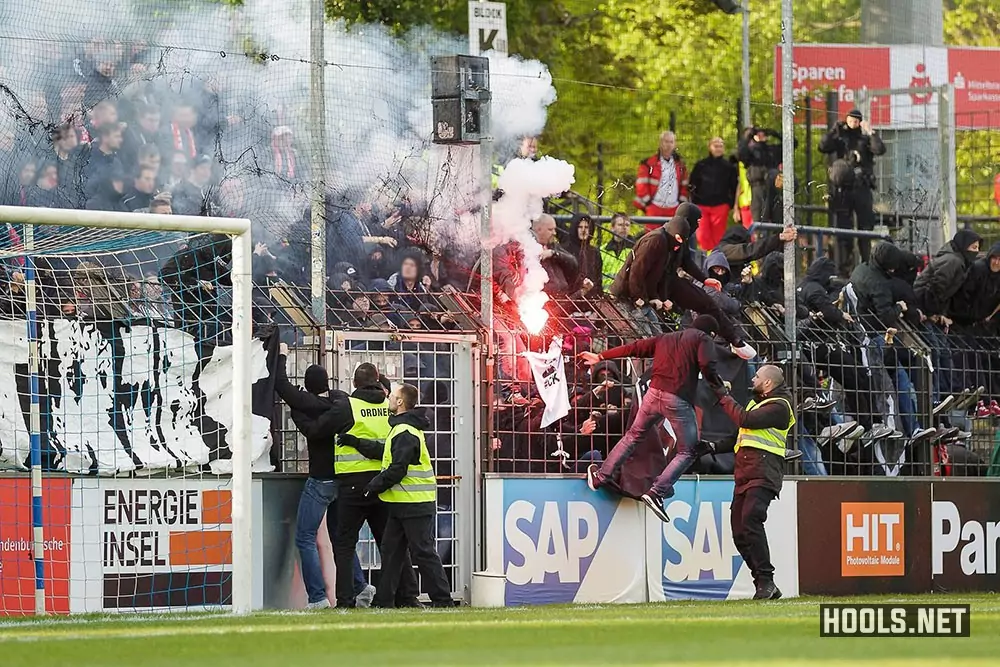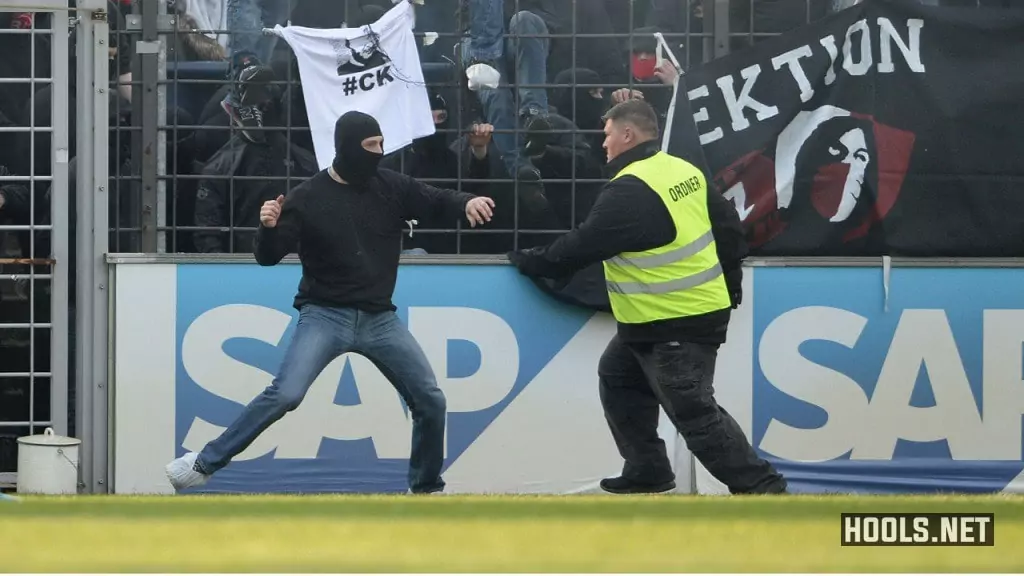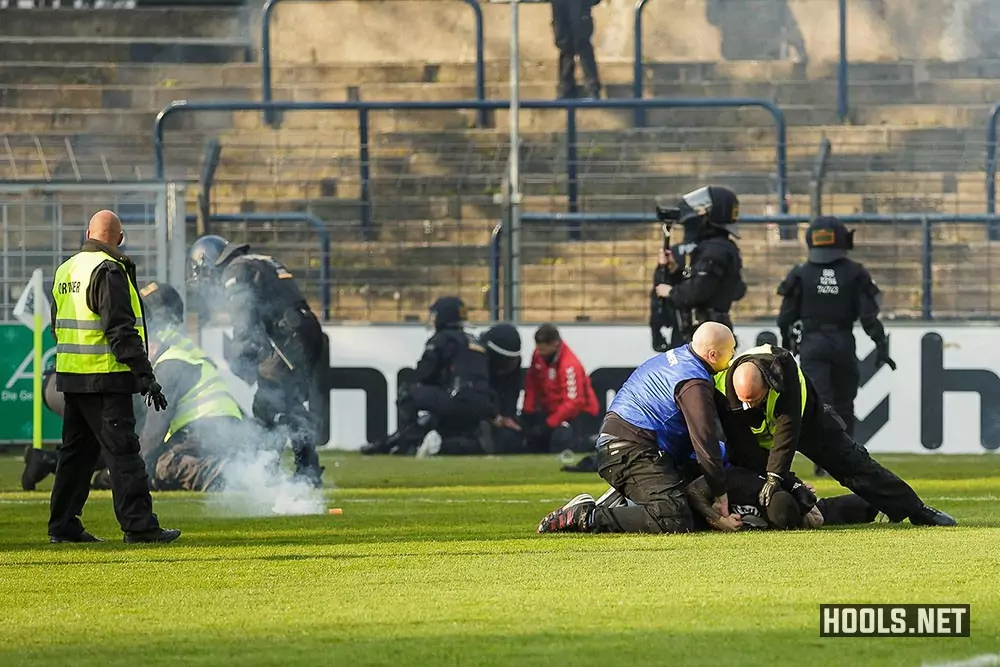 Trouble also broke out early in the second half as flares and firecrackers were thrown towards the Babelsberg end from the away end. Several Energie Cottbus fans also tried to get onto the pitch but cops managed to hold them back.
The referee halted the match for a second time and fifteen minutes later restarted proceedings.
In total, nineteen arrests were made inside the ground.