Clashes broke out inside the Athens Olympic Stadium ahead of AEK's Champions League match against Ajax on Tuesday evening.
Before kick-off, a number of AEK hooligans jumped into the dry moat surrounding the pitch and headed to the away end to attack their Ajax rivals. They threw flares and other missiles, including a petrol bomb, towards the Dutch fans before riot cops intervened and pushed the troublemakers back.
It is also worth noting that there were a number of Panathinaikos and Cracovia hooligans among the travelling supporters.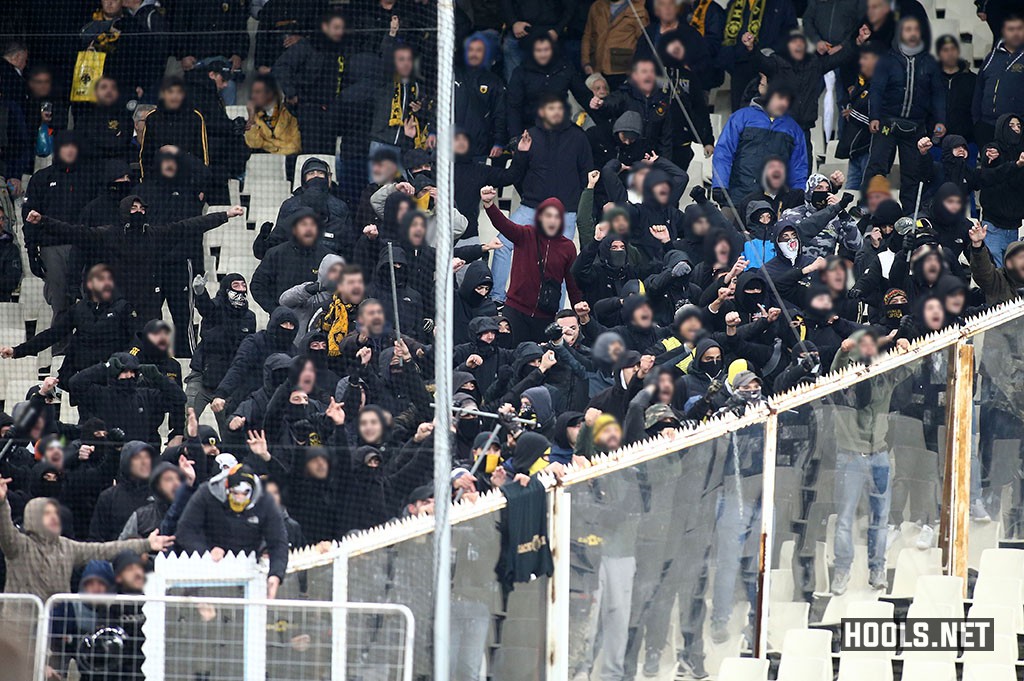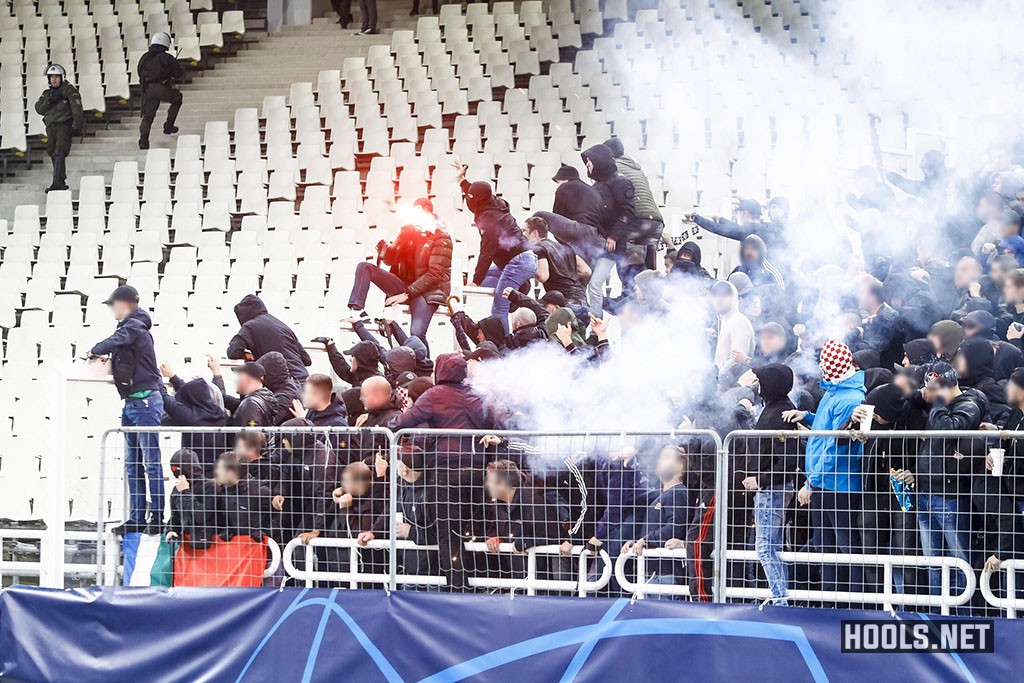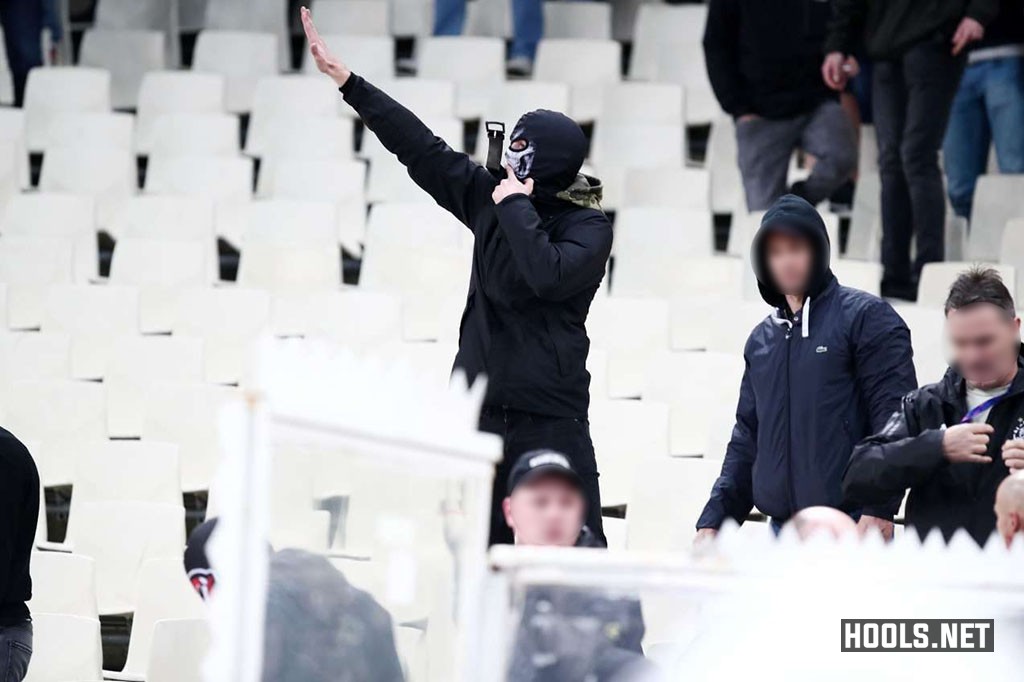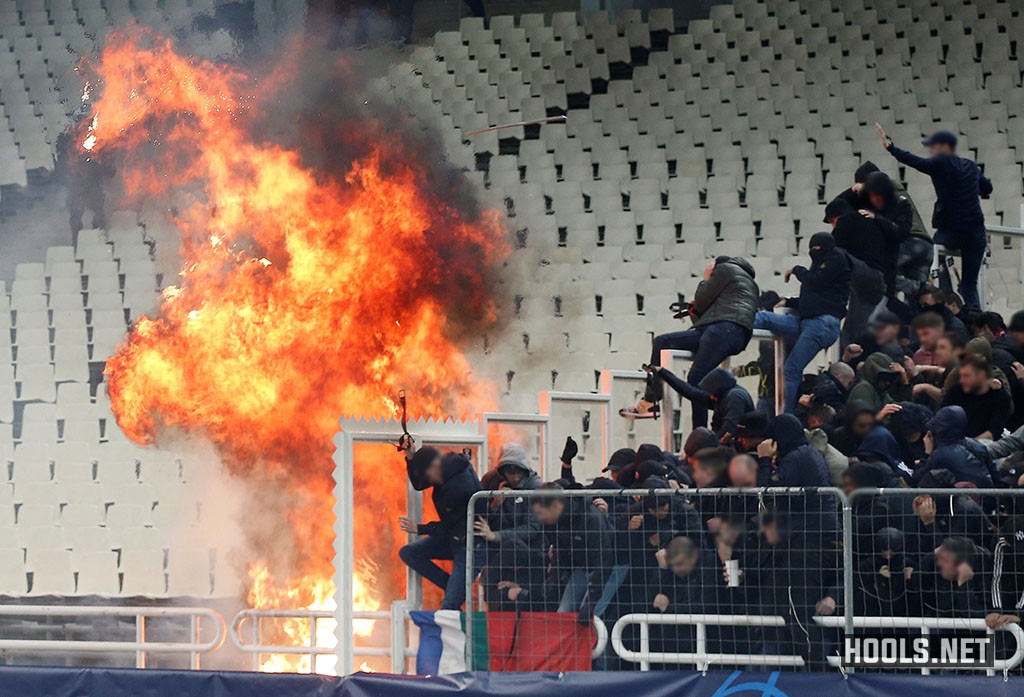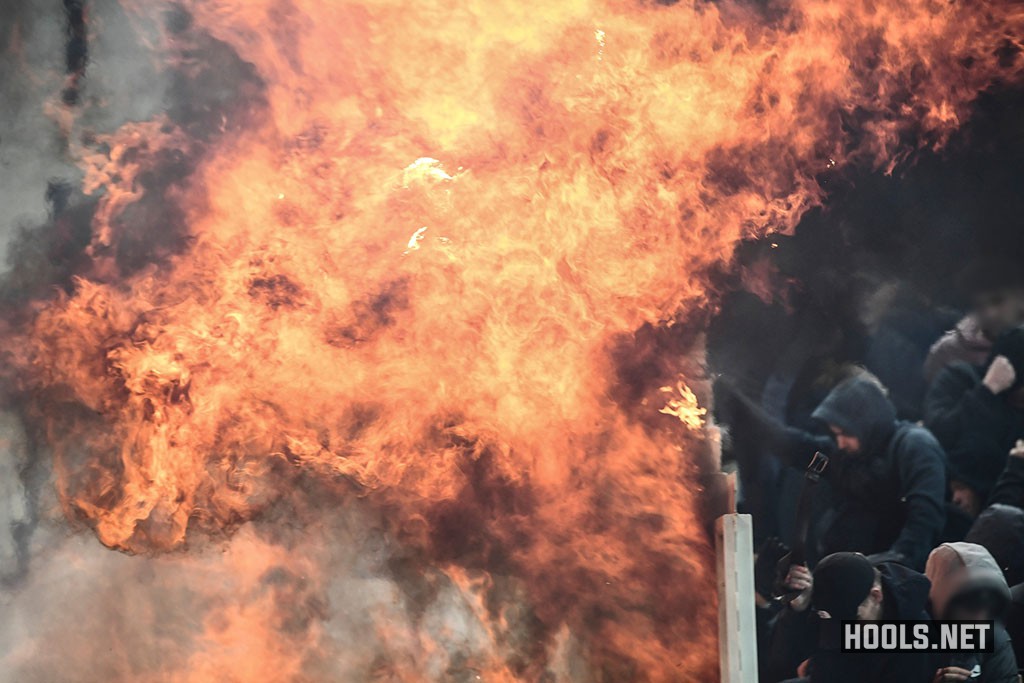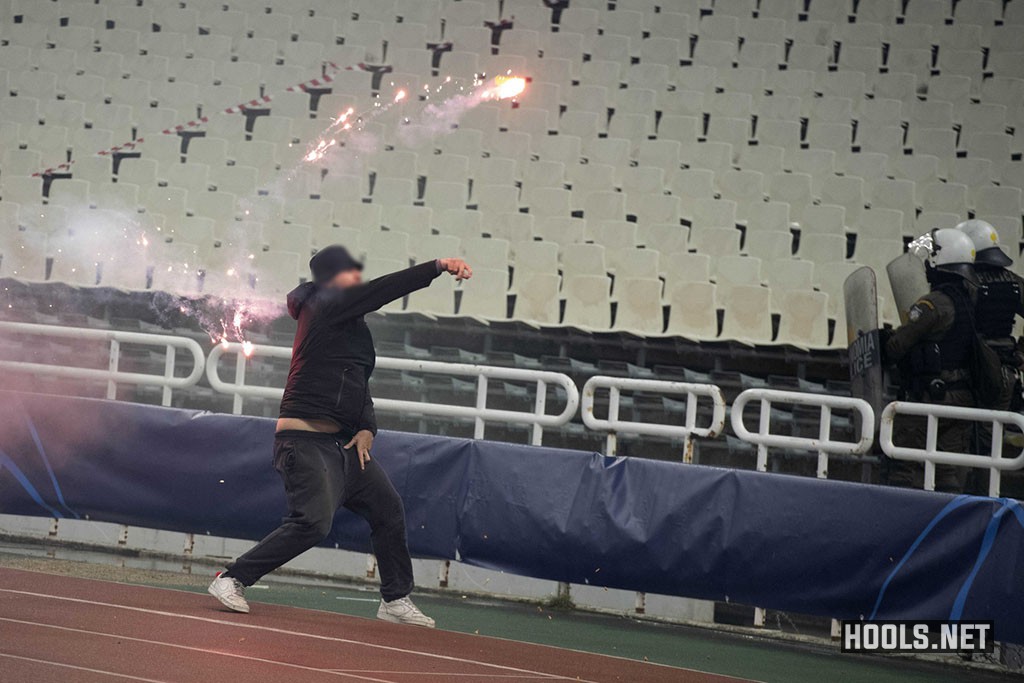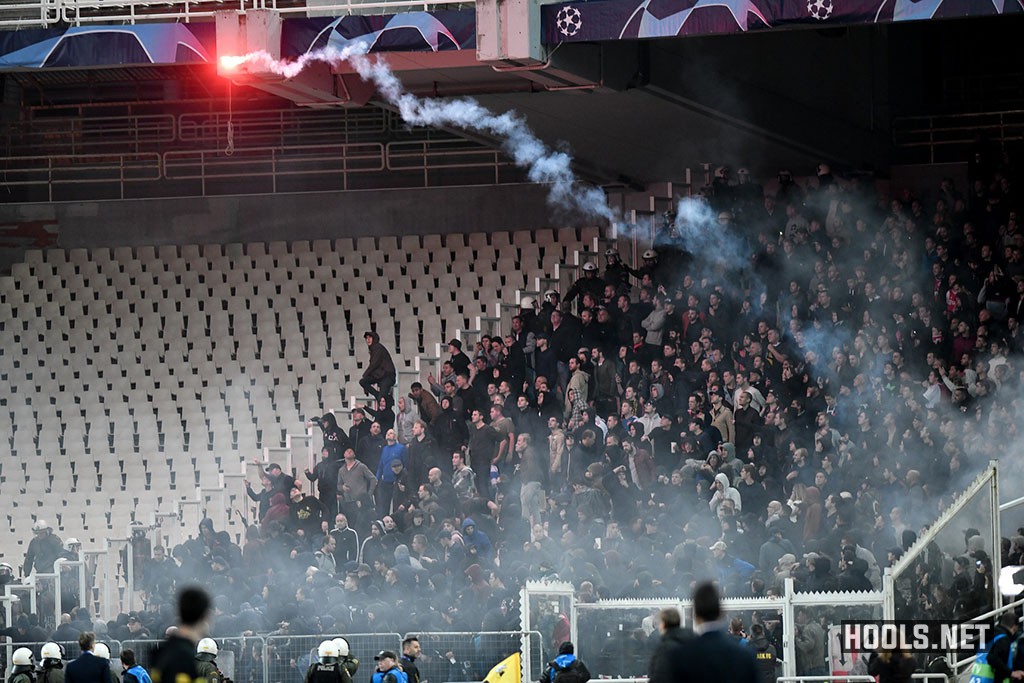 Riot cops were also seen hitting fans of the Dutch side with batons, leaving some of them with blood pouring down their faces.
No arrests have been reported.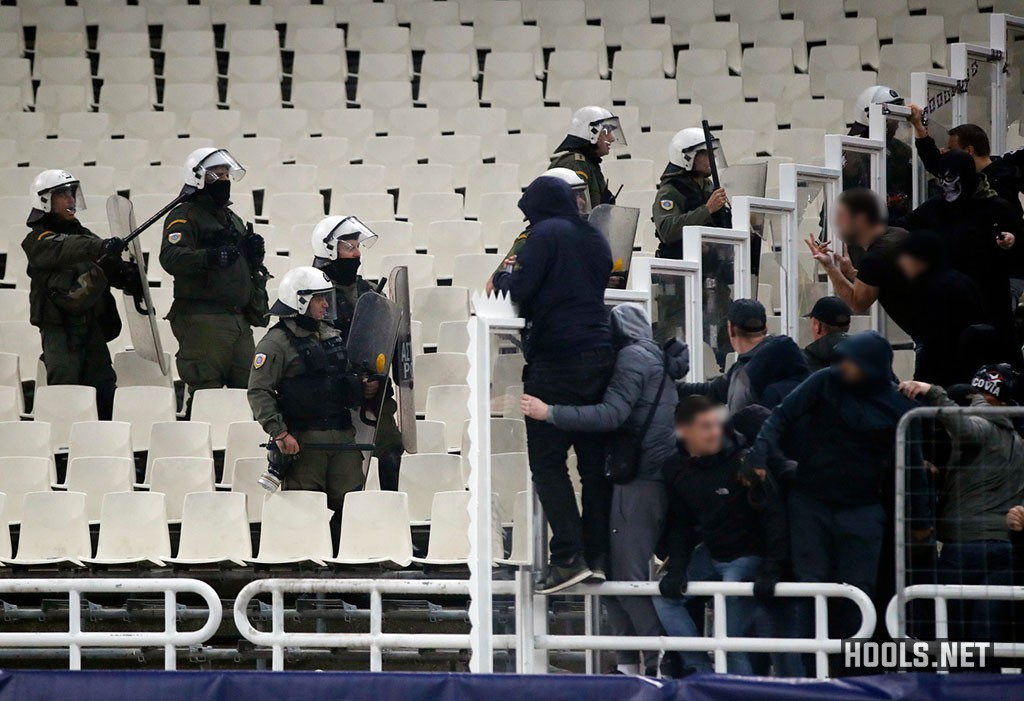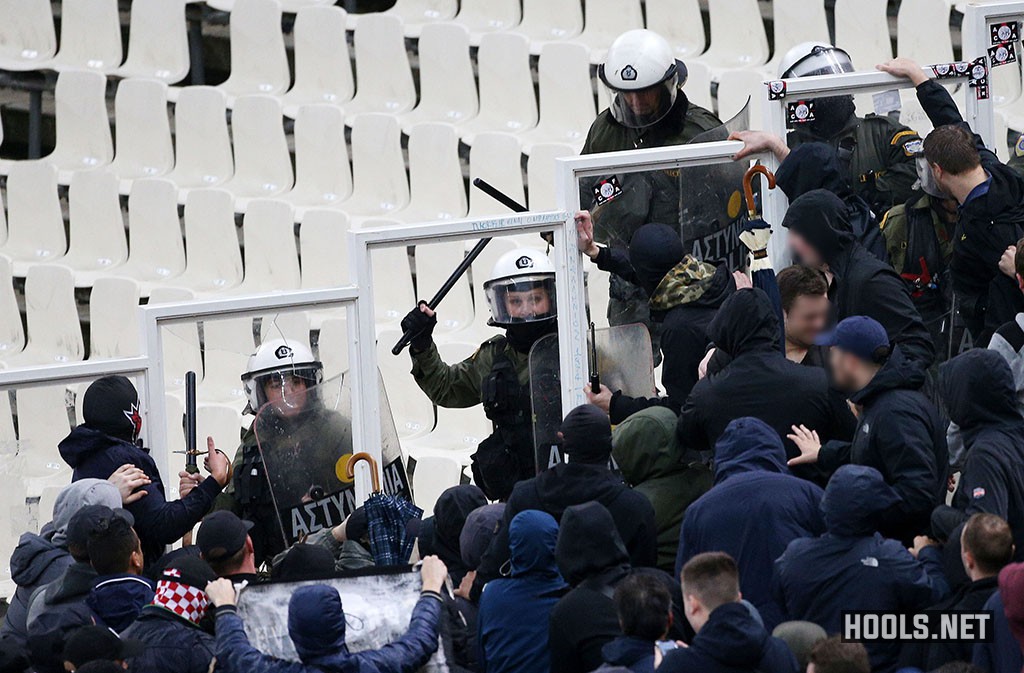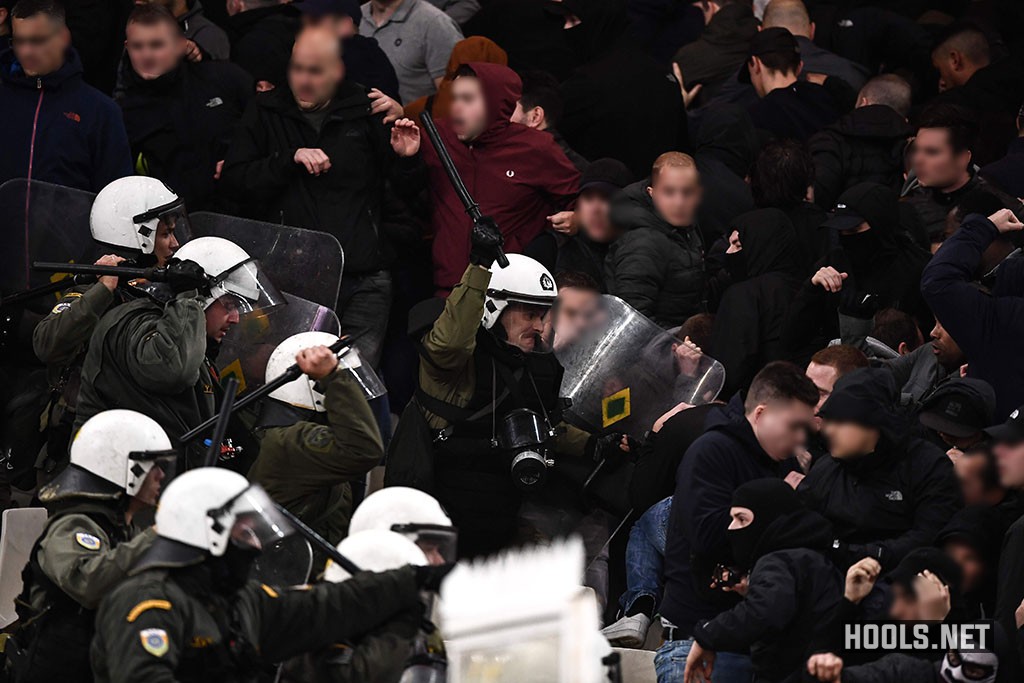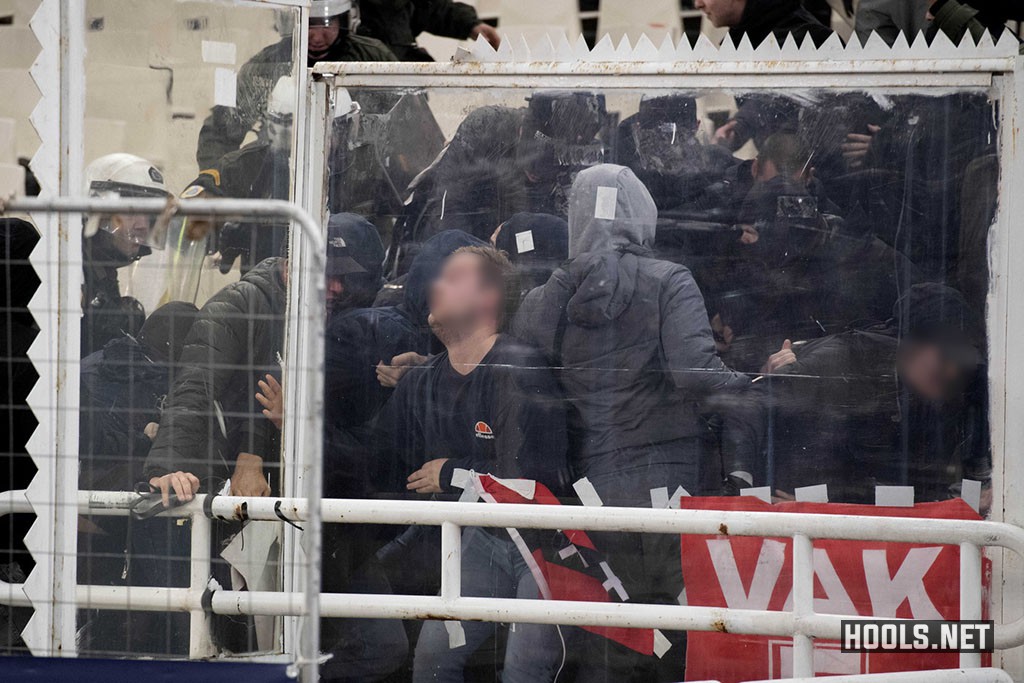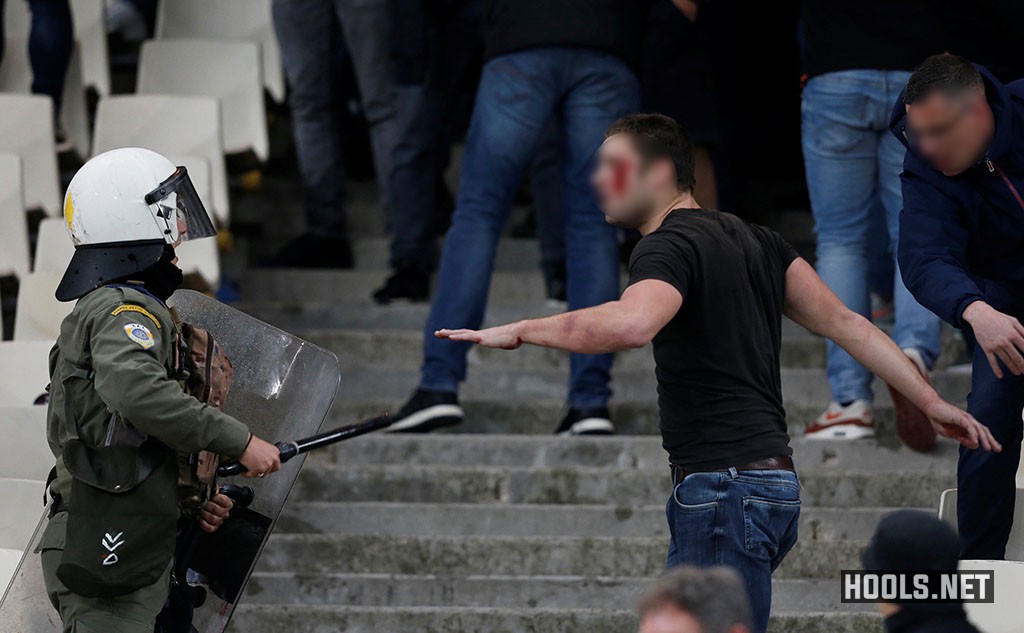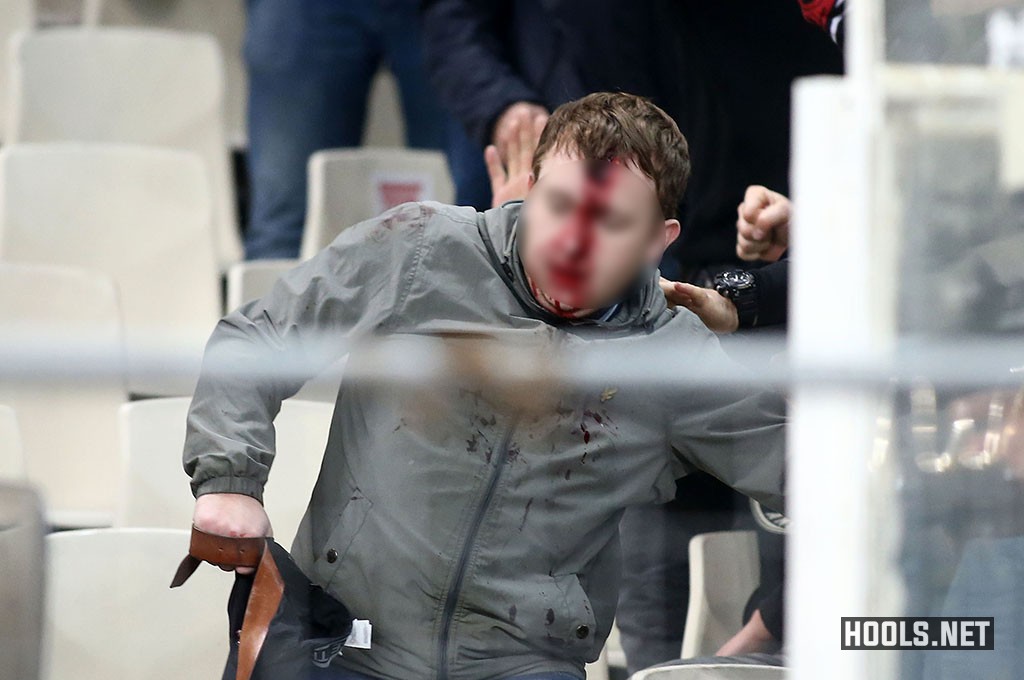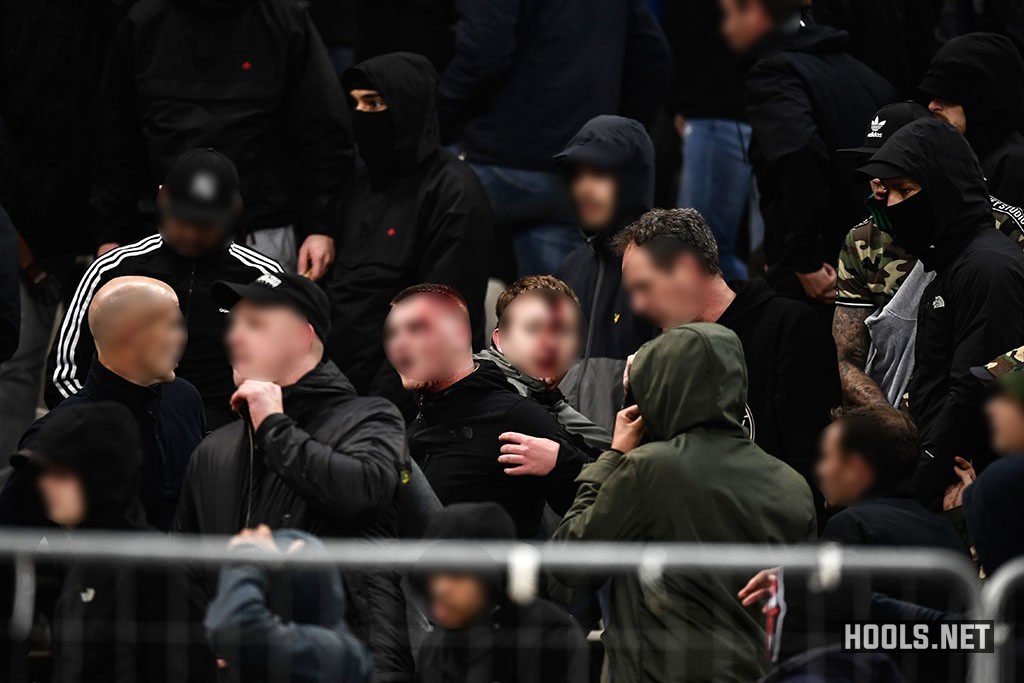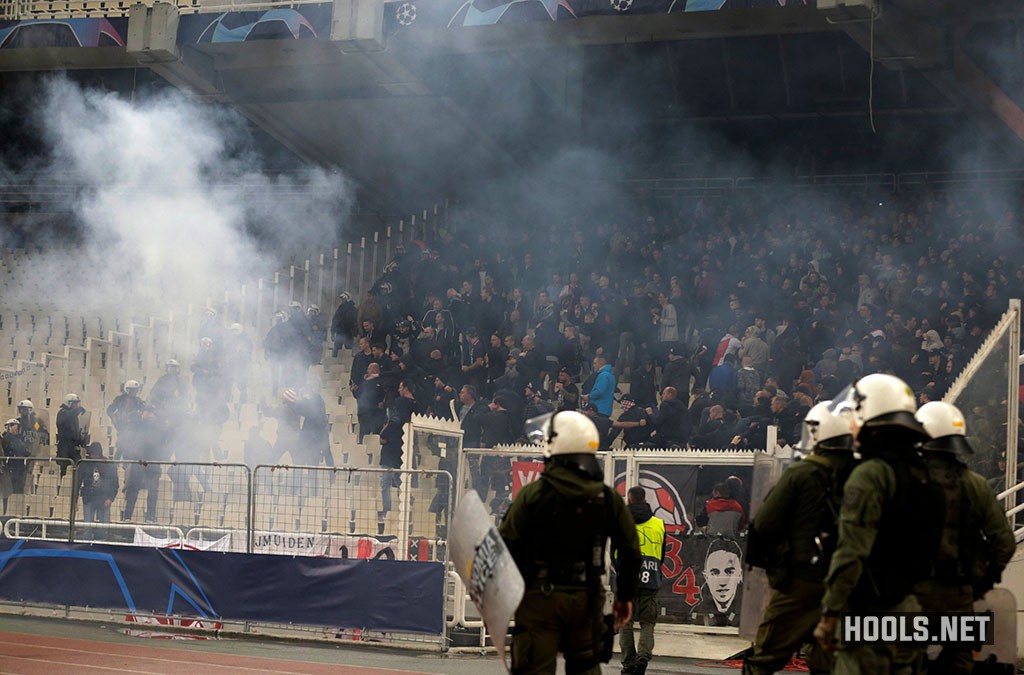 A mob of hardcore Ajax fans, including Panathinaikos and Cracovia hooligans, had also clashed with AEK hools in the Greek capital on Monday night.