Eintracht Braunschweig fans threw flares onto the pitch and ripped out seats at the Niedersachsen Stadium during their 2. Bundesliga derby clash against Hannover on Sunday.
Kick-off was delayed for around six minutes as Eintracht fans let off blue and yellow smoke bombs inside the stadium.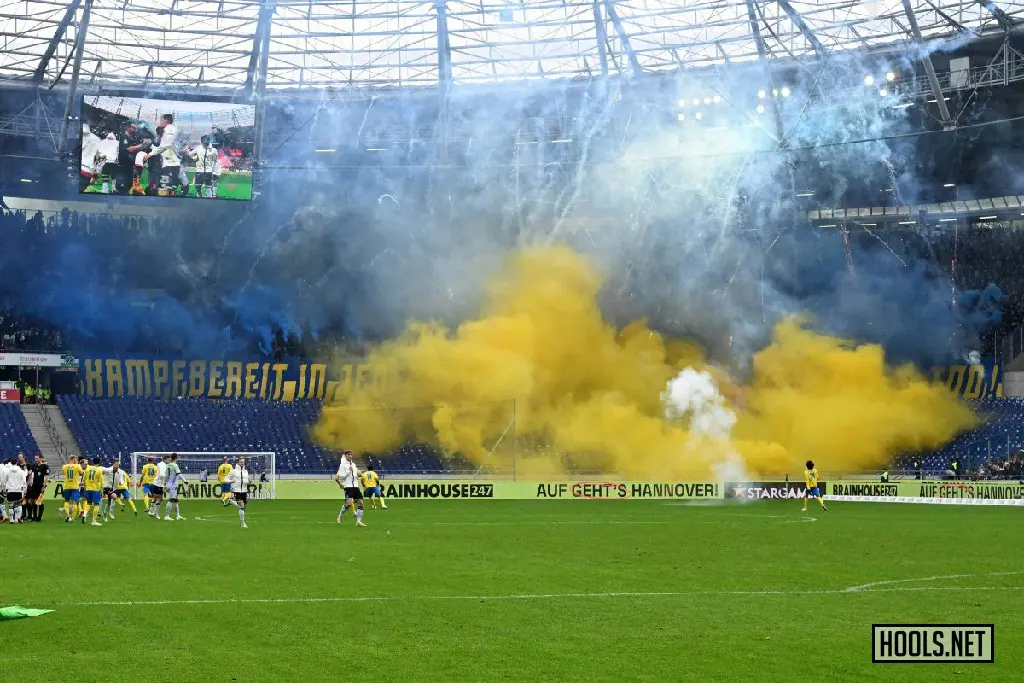 Play was also halted twice due to visiting fans throwing flares onto the pitch.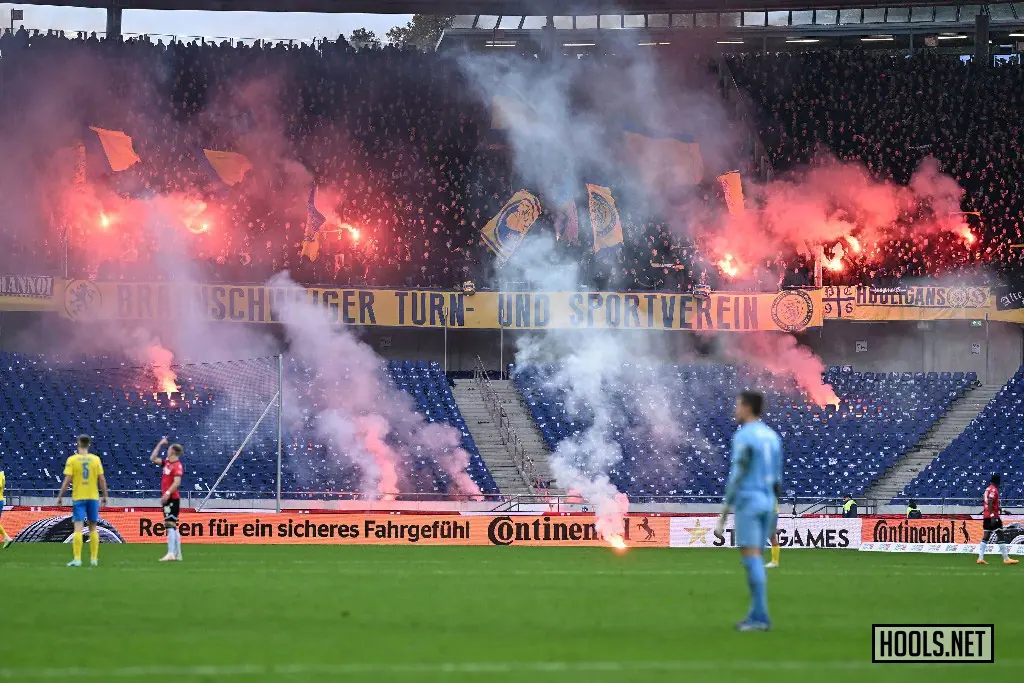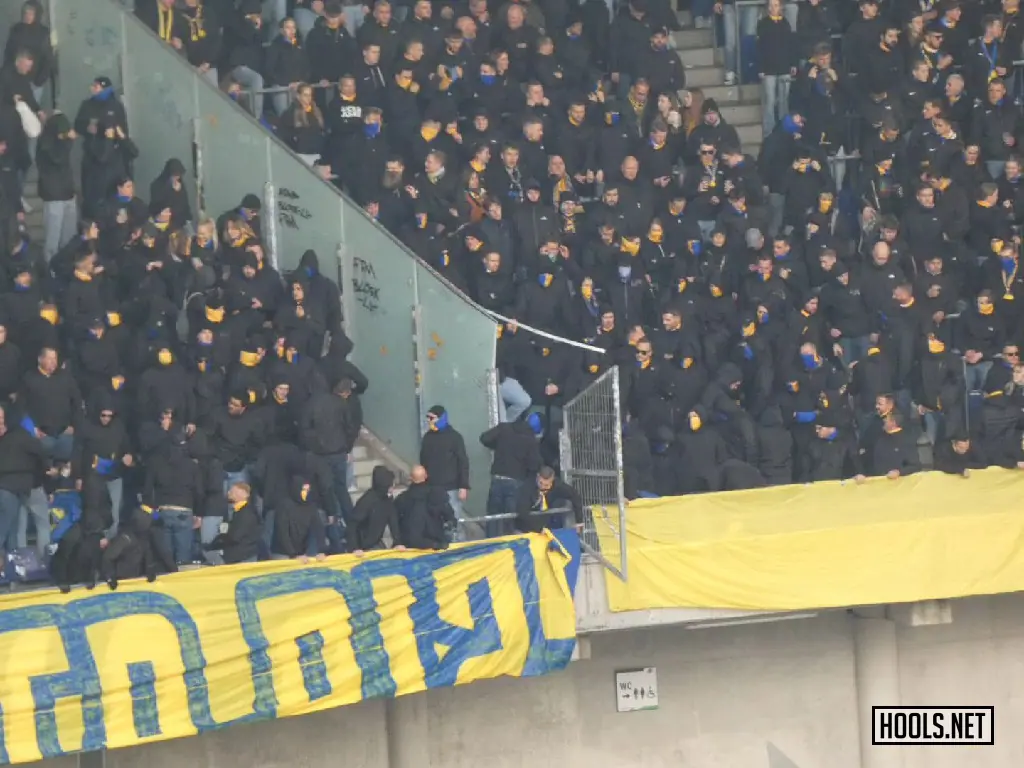 Early in the second half, with Hannover 2-0 up, Eintracht Braunschweig fans started to rip out rows of seats from the away stand in the upper tier and drop them into the lower tier.