The start of Lyon's Europa League match with Besiktas on Thursday was delayed for 45 minutes after home fans spilled onto the pitch to protect themselves from firecrackers and flares raining down from the Turkish fans end.
Just a few minutes before kick-off, Besiktas fans, stationed in the upper tier of the Parc OL, started to throw firecrackers and flares at the Lyon fans seated below them. As a result of the Turkish fans' actions, hundreds of Lyon fans went onto the pitch to seek refuge.
However, Besiktas fans also came under attack from Lyon hooligans, who broke into the away end and attacked sections of the visiting support.
Order was eventually restored and the match started at 9:50pm local time.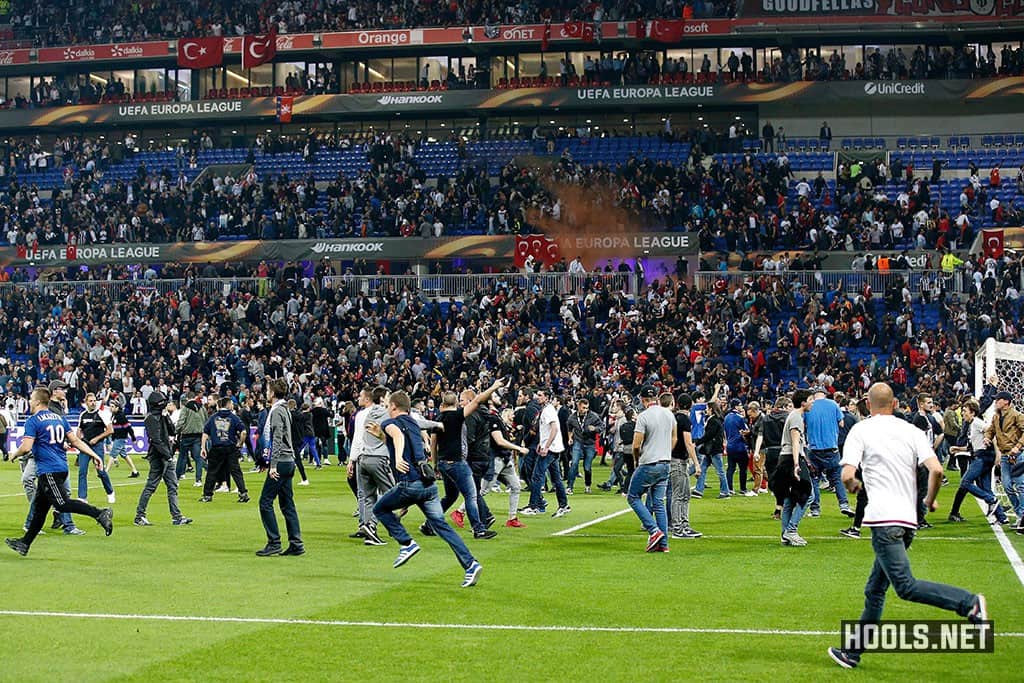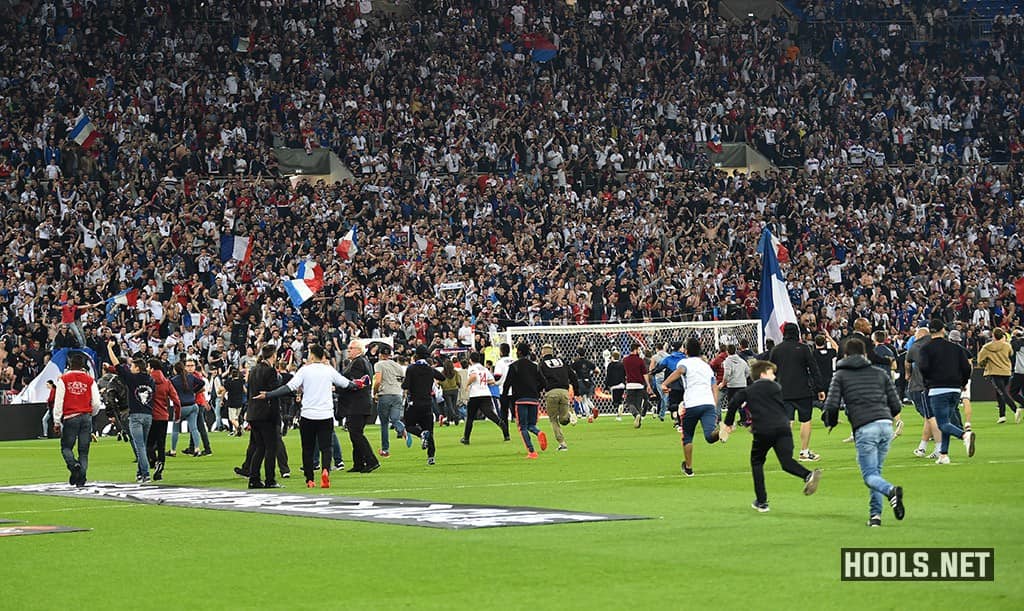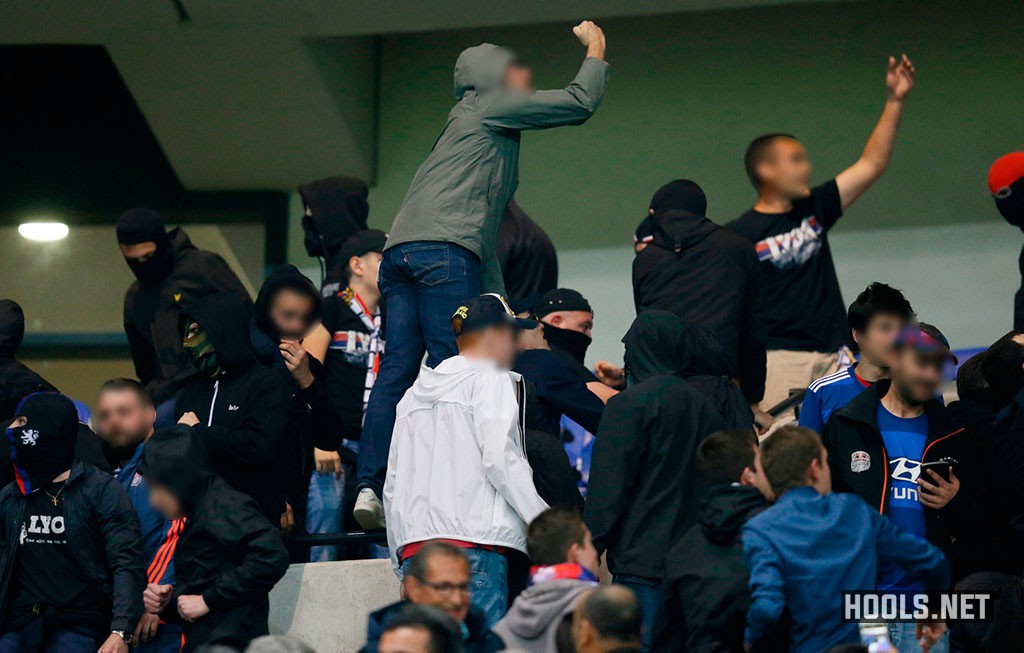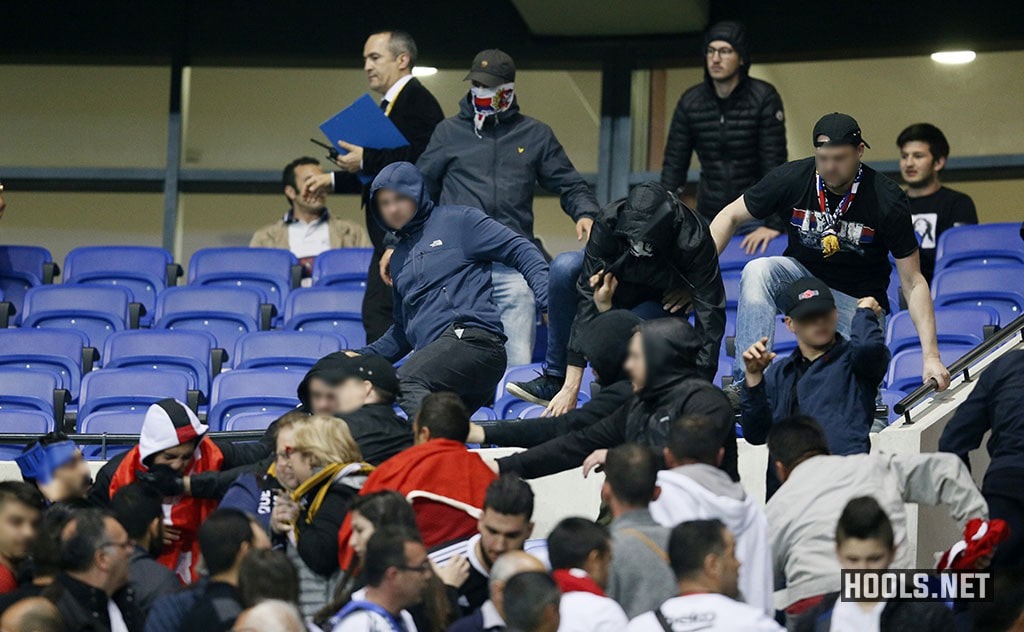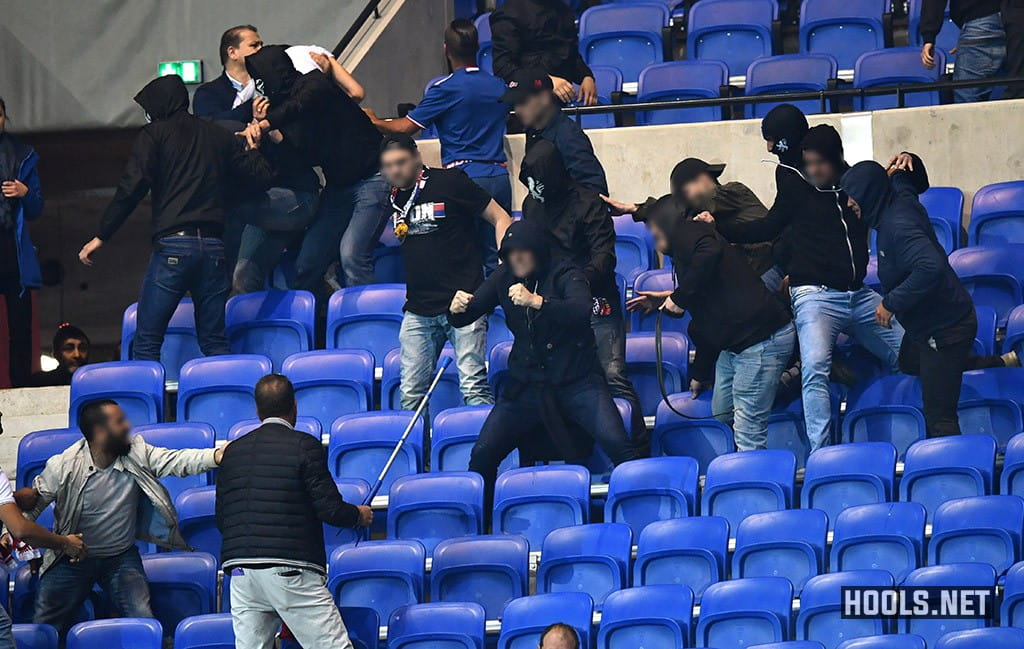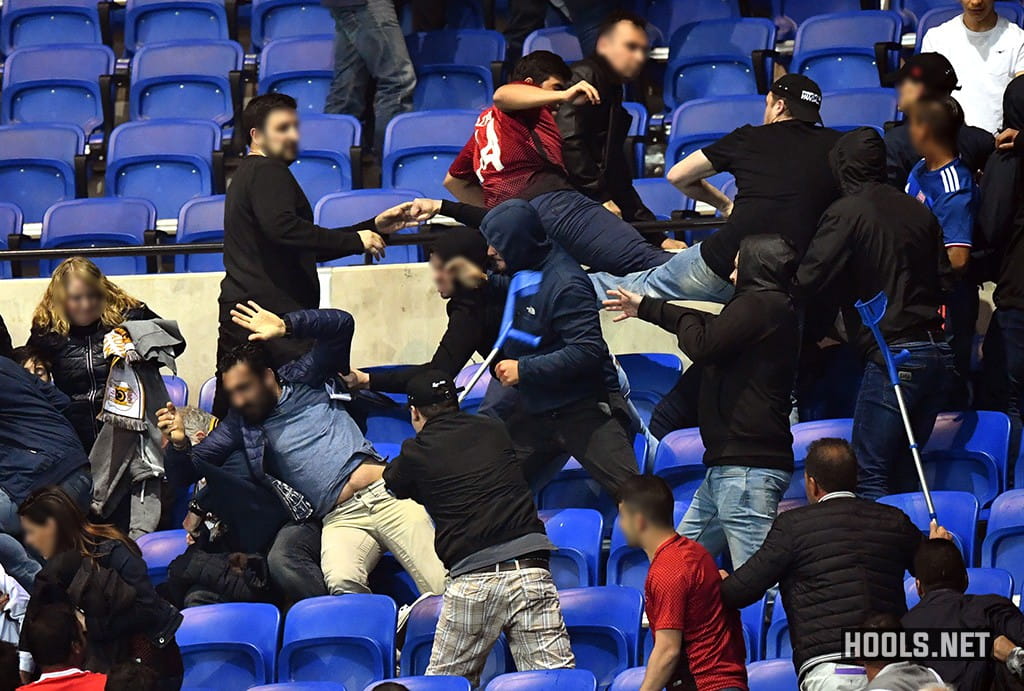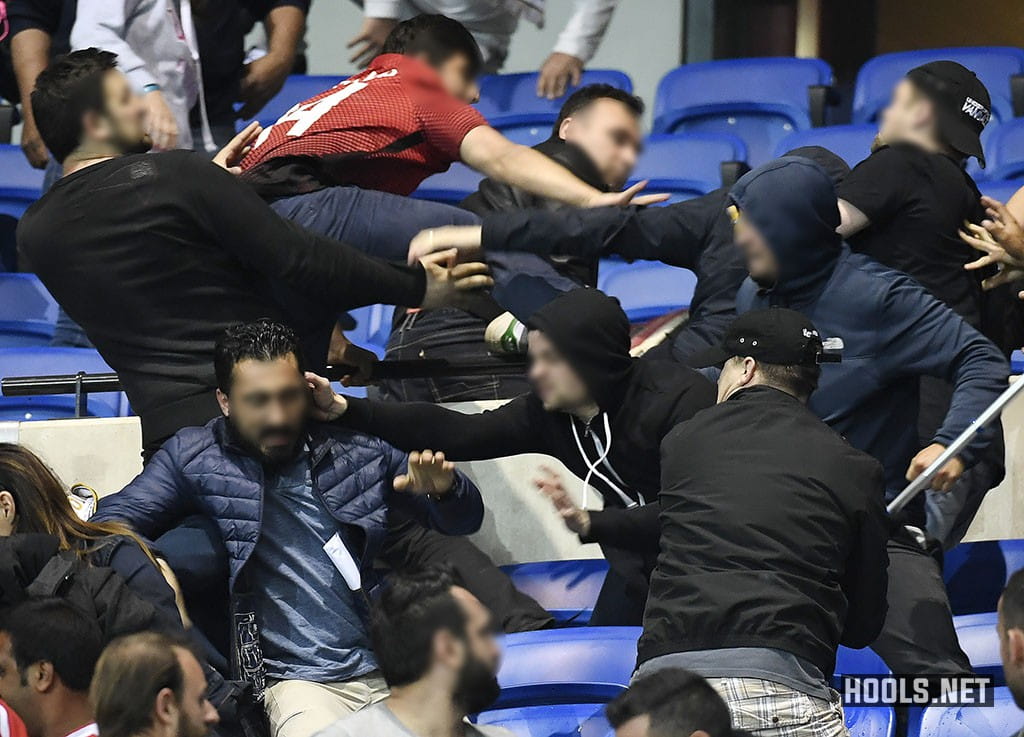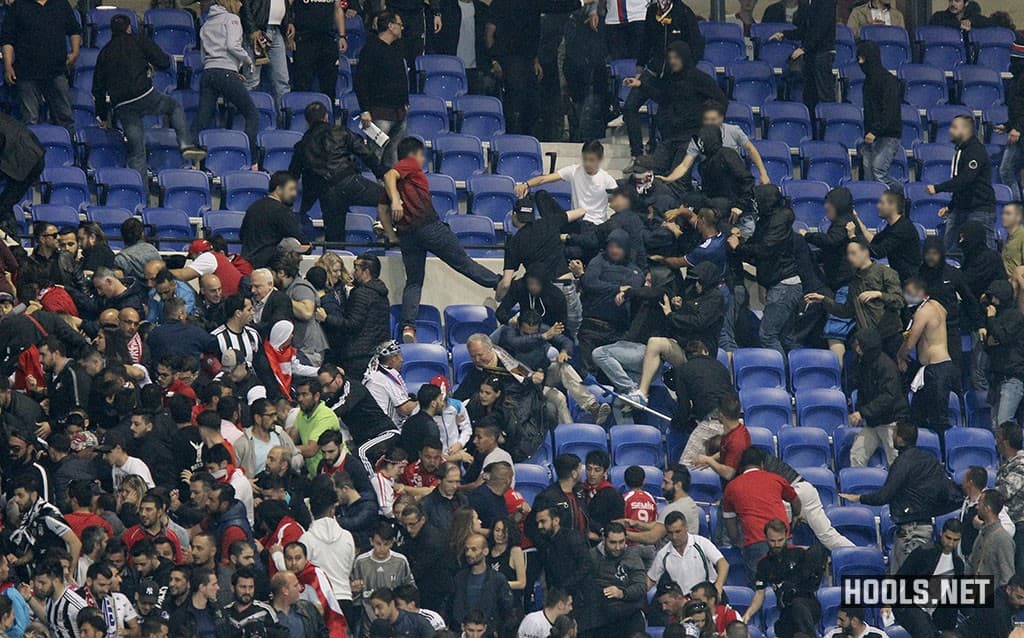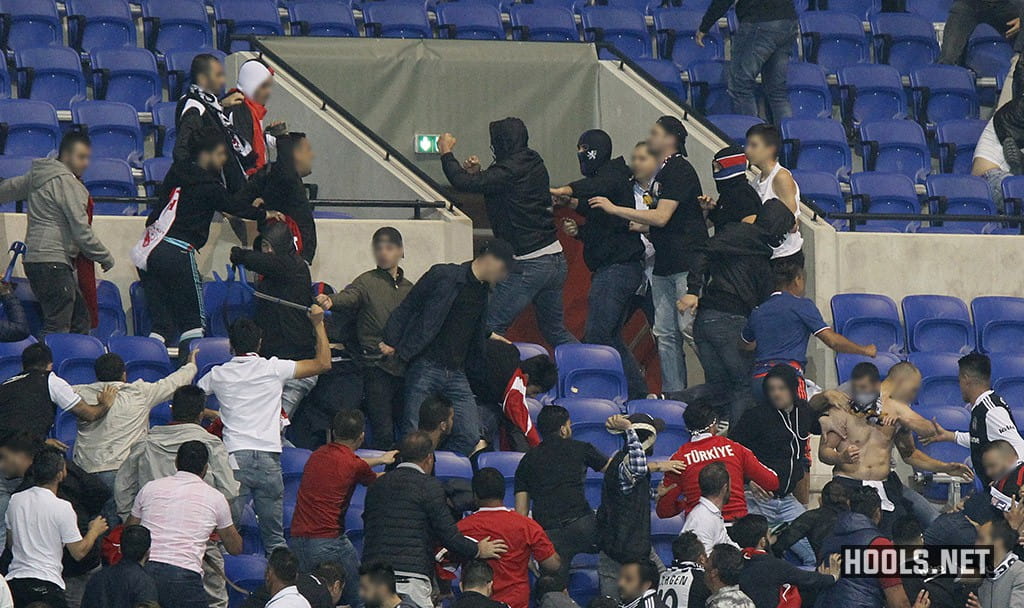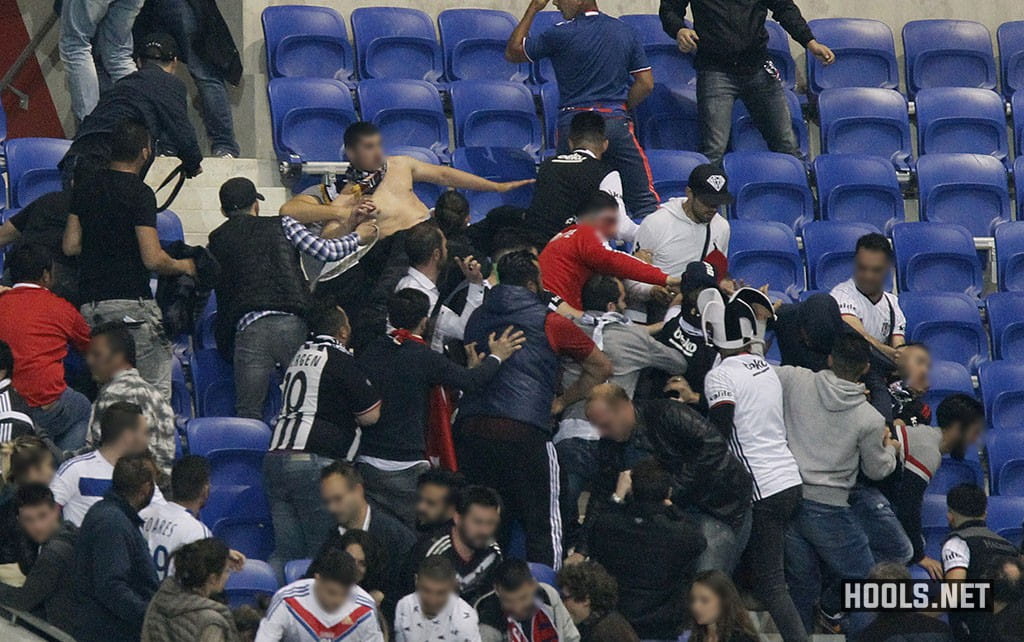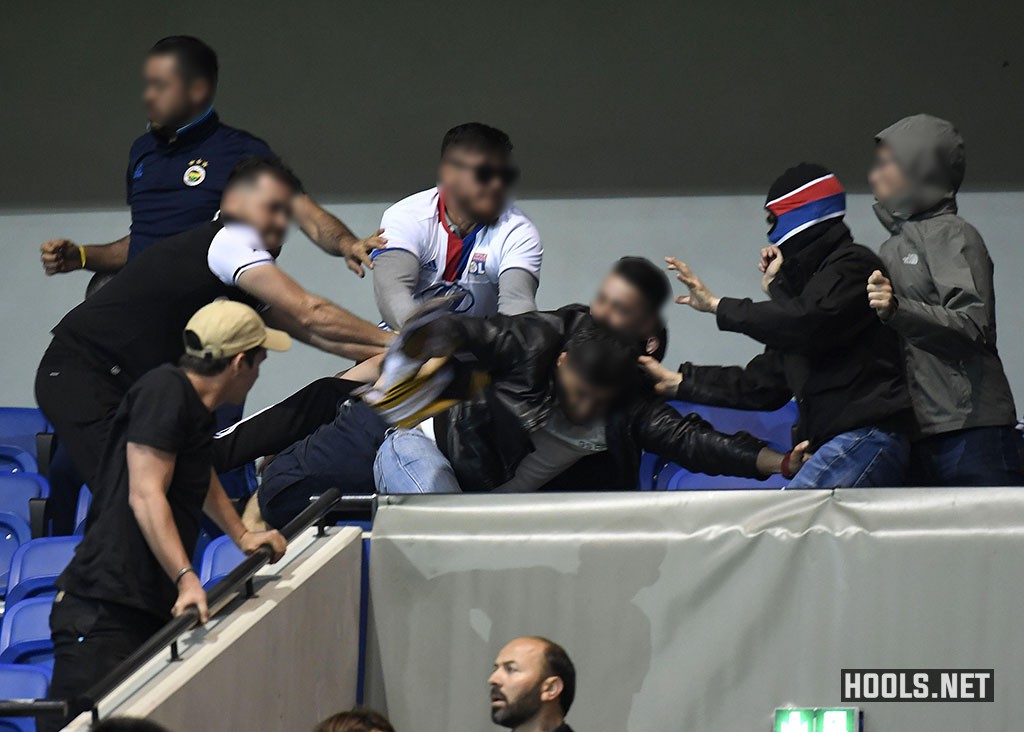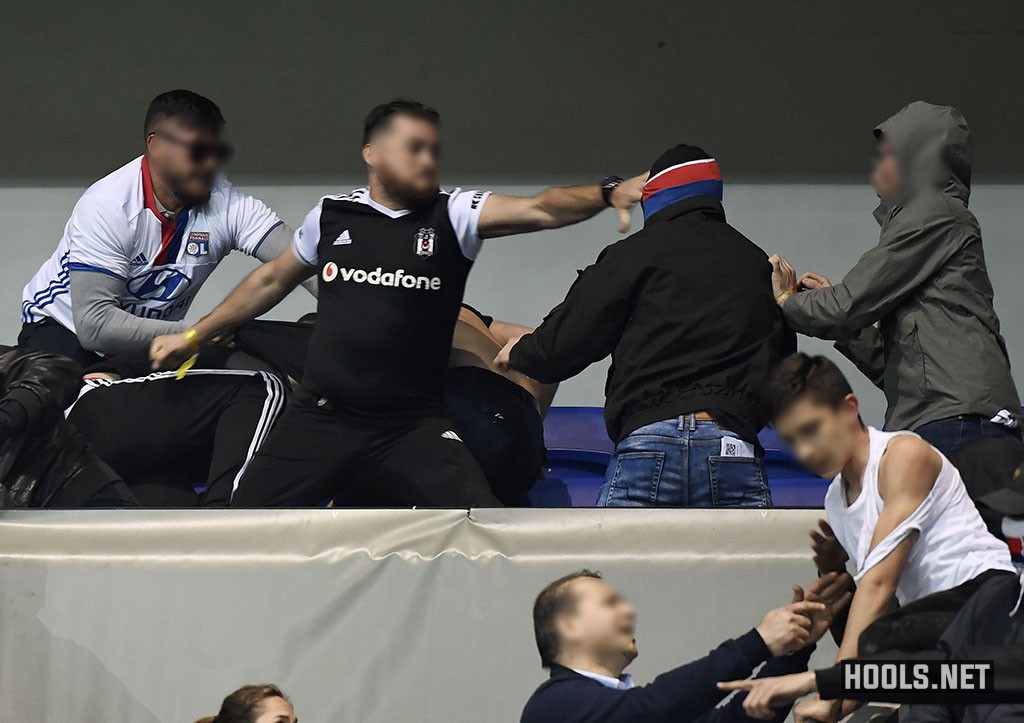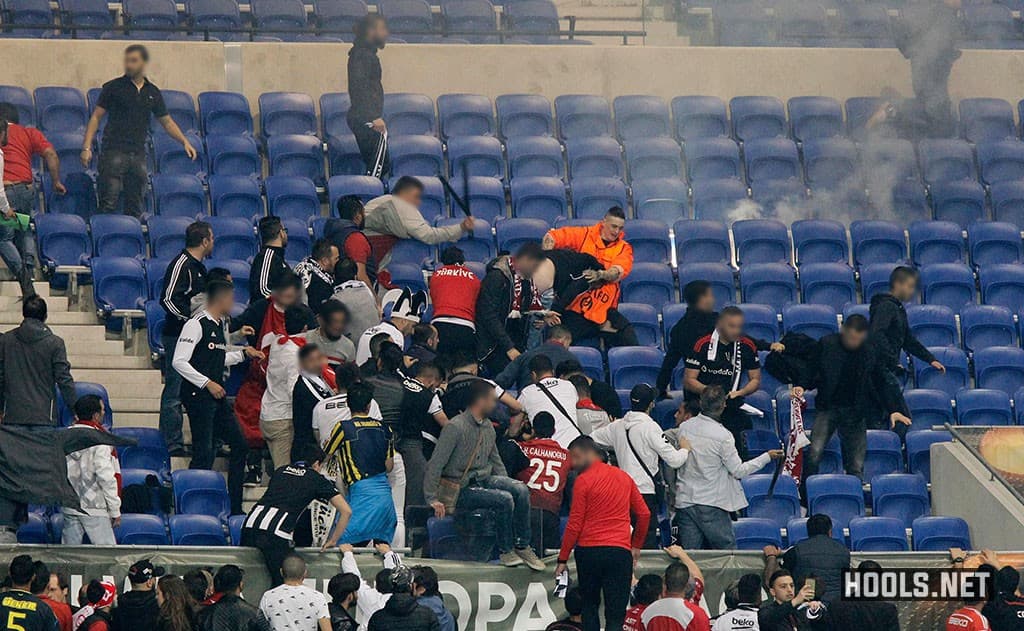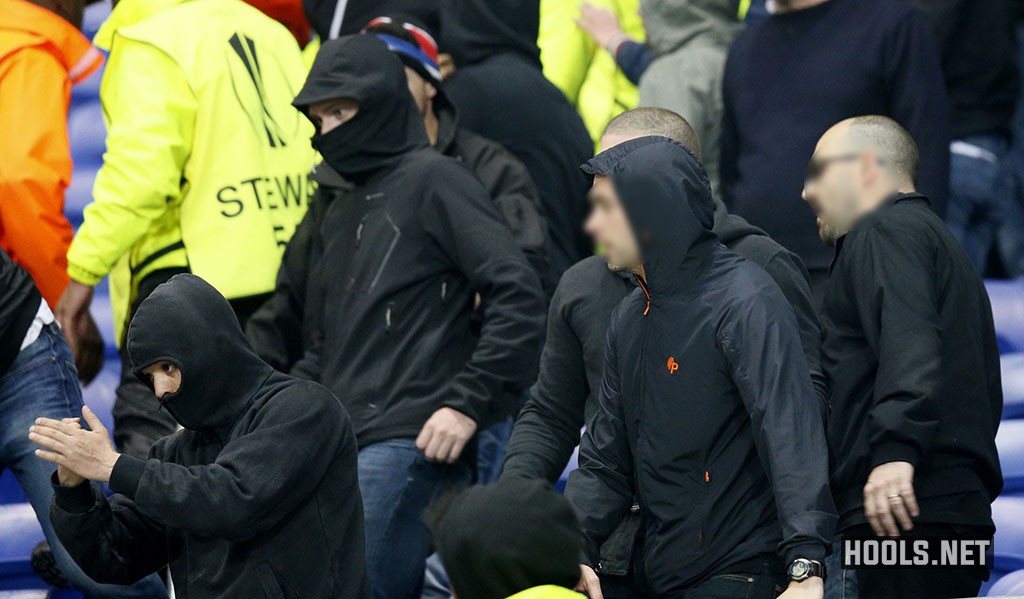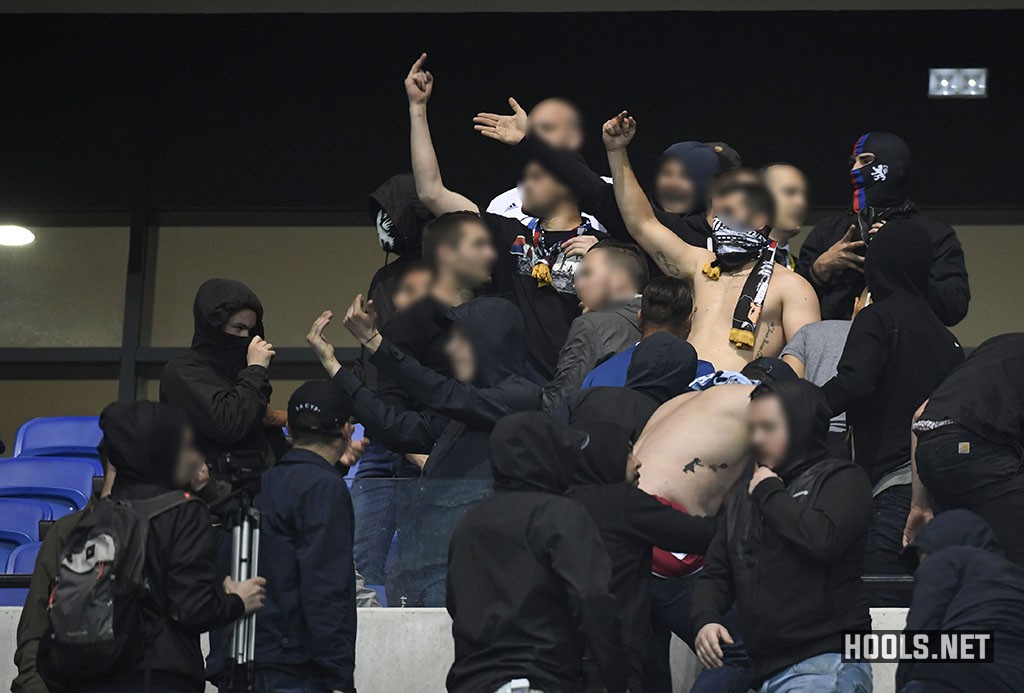 Besiktas fans had also clashed with police and local fans on the streets of Lyon earlier in the day.