A Leicester City fan ran onto the pitch and attacked Nottingham Forest players during Sunday's FA Cup tie between the teams at the City Ground.
The incident occurred after Forest captain Joe Worrall scored to give Forest a 3-0 lead in the 32nd minute.
The goal was scored in front of the away stand at the City Ground and Worrall gestured towards the Leicester fans before sprinting off.
As the defender celebrated with his teammates, an angry Leicester fan ran onto the pitch and started throwing punches at the group of players.
The supporter was quickly tackled to the ground by stewards and then escorted away from the ground by cops.
The game finished 4-1 to Forest.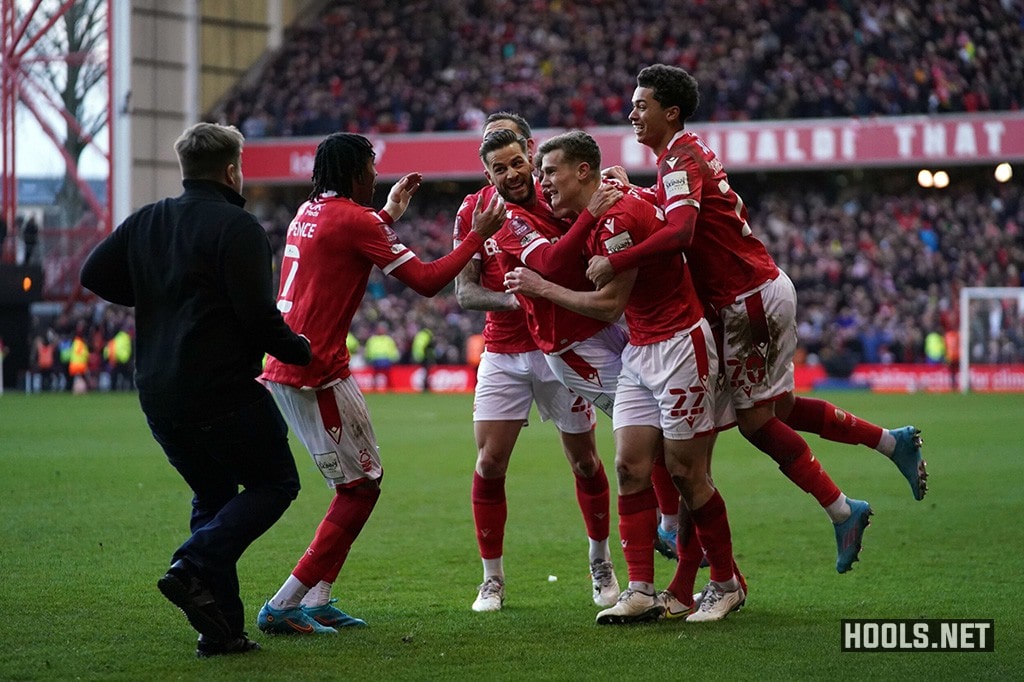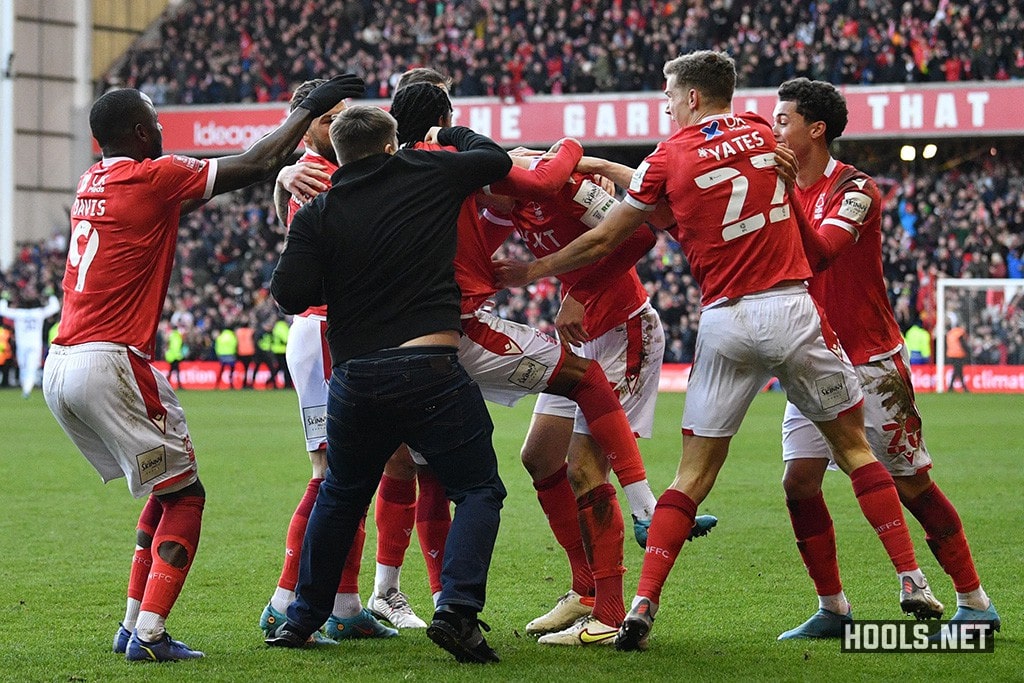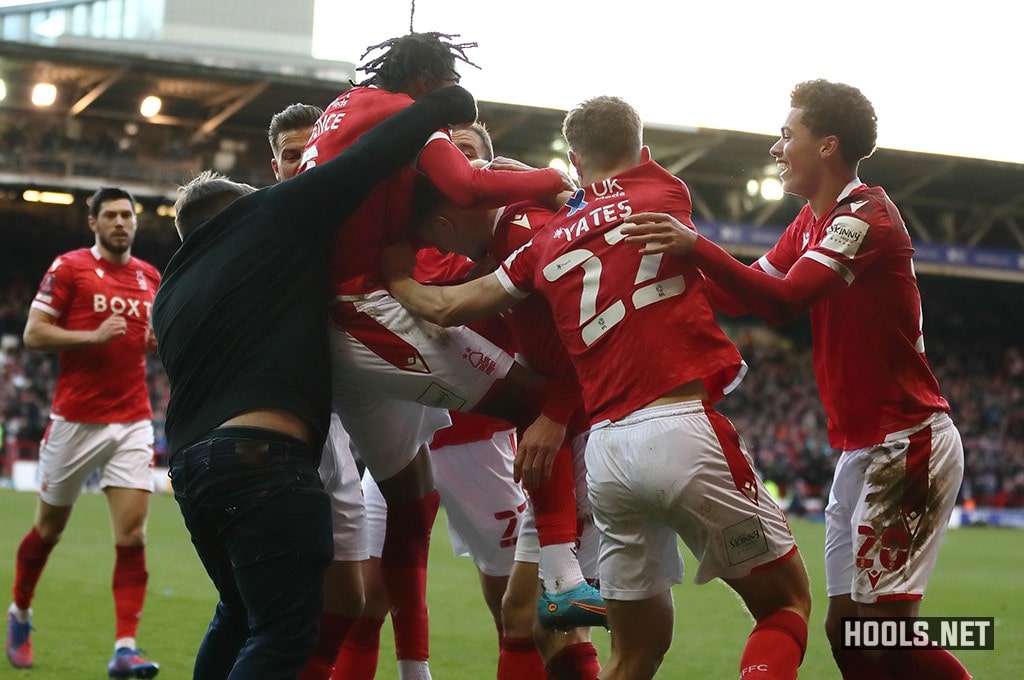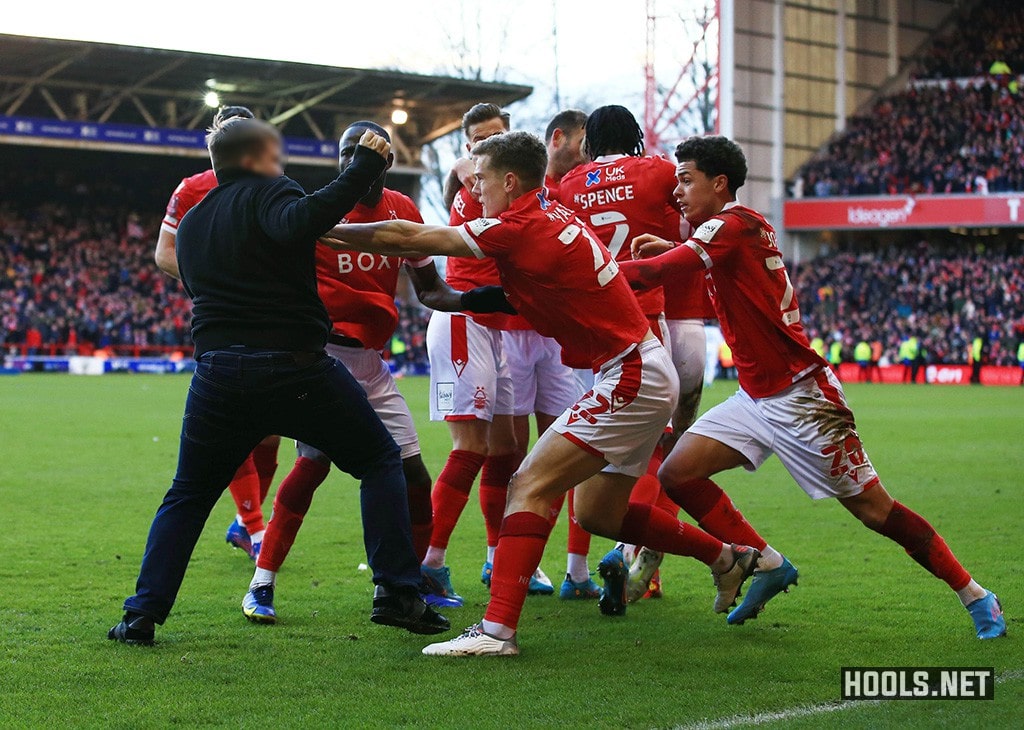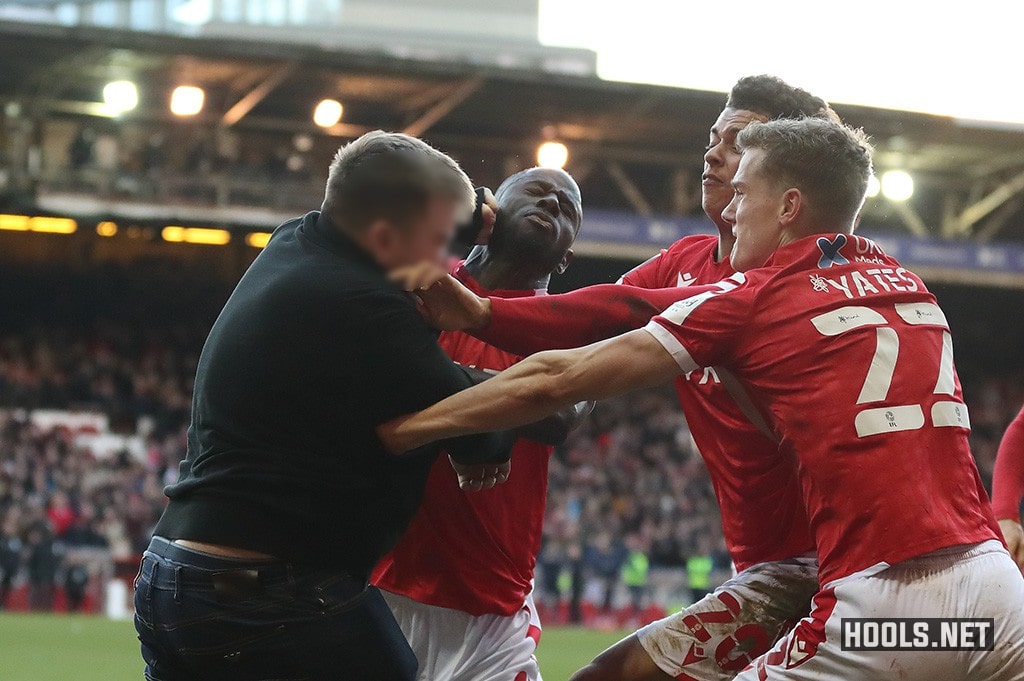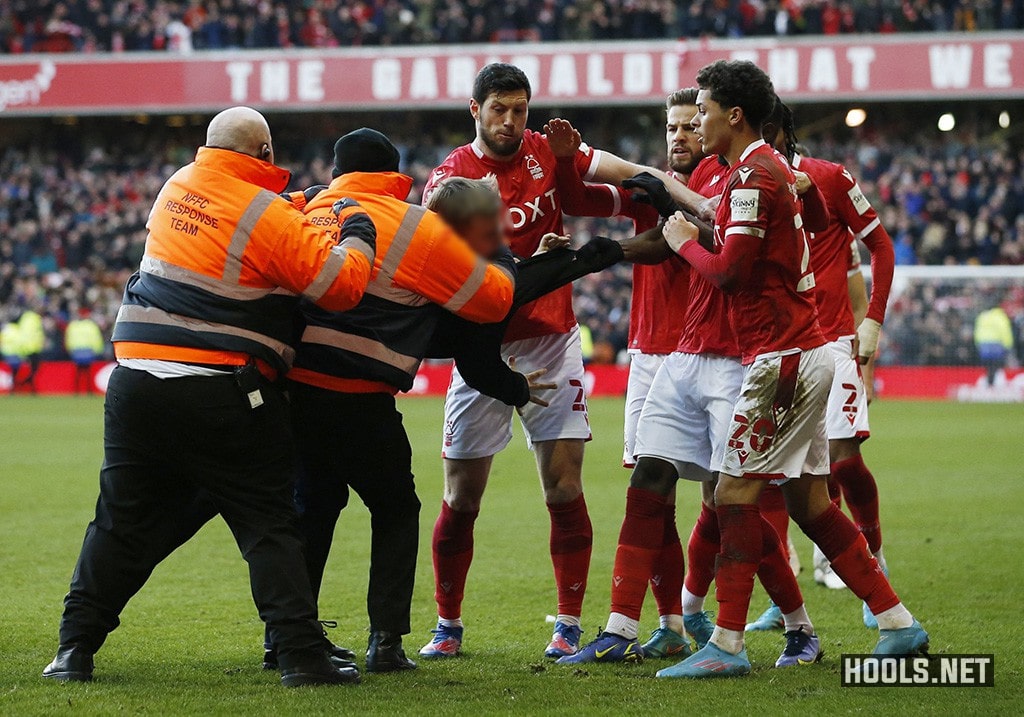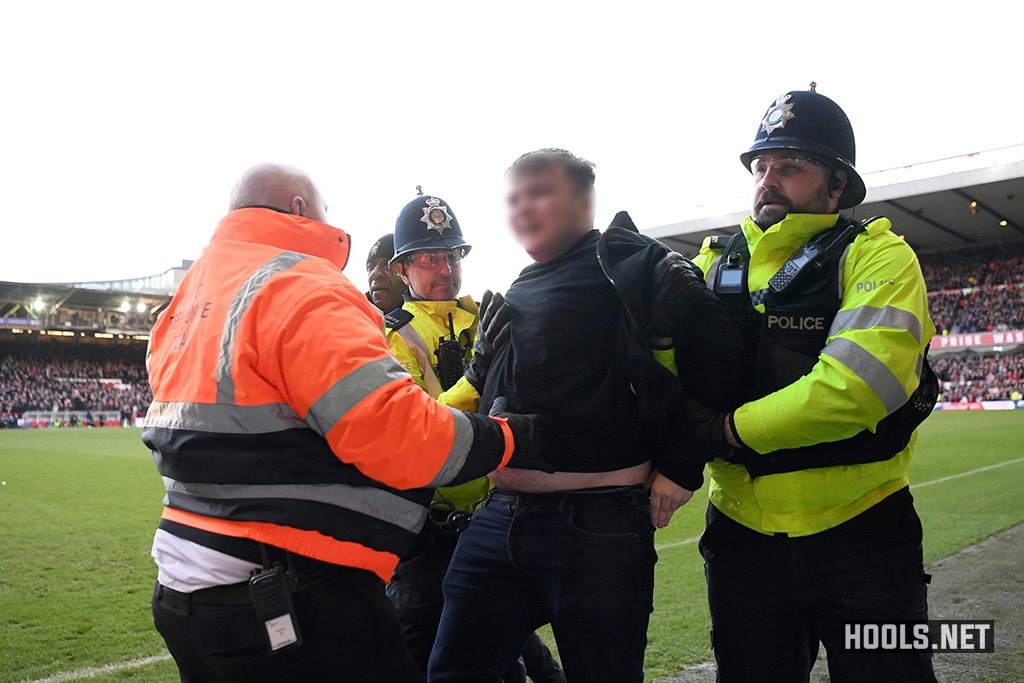 It comes after Leicester fans attacked pubs in Nottingham city centre prior to the game, throwing chairs and tables at windows.