Luzern fans stagged a protest against the early kick-off time of their side's Swiss Cup quarter-final tie with Young Boys on Wednesday.
The kick-off time has been altered to 6pm due to Champions league matches – and many fans were outraged over the decision.
Shortly before kick-off, a group of Luzern fans entered the pitch to express their anger. One part of the group held a banner while the rest of the group put chains on the goal with a bike lock.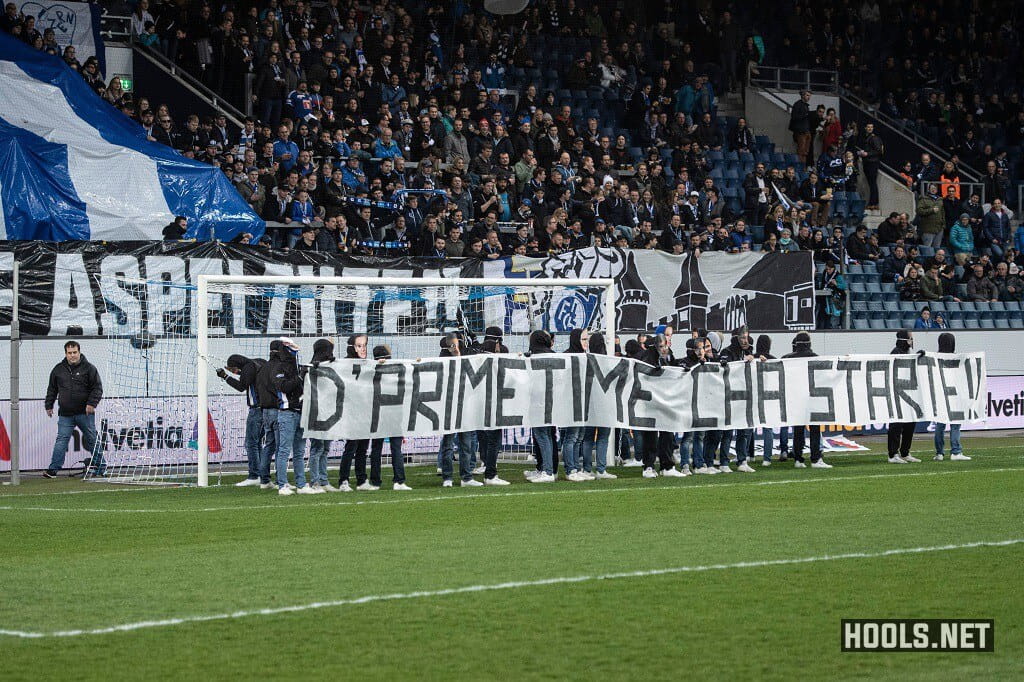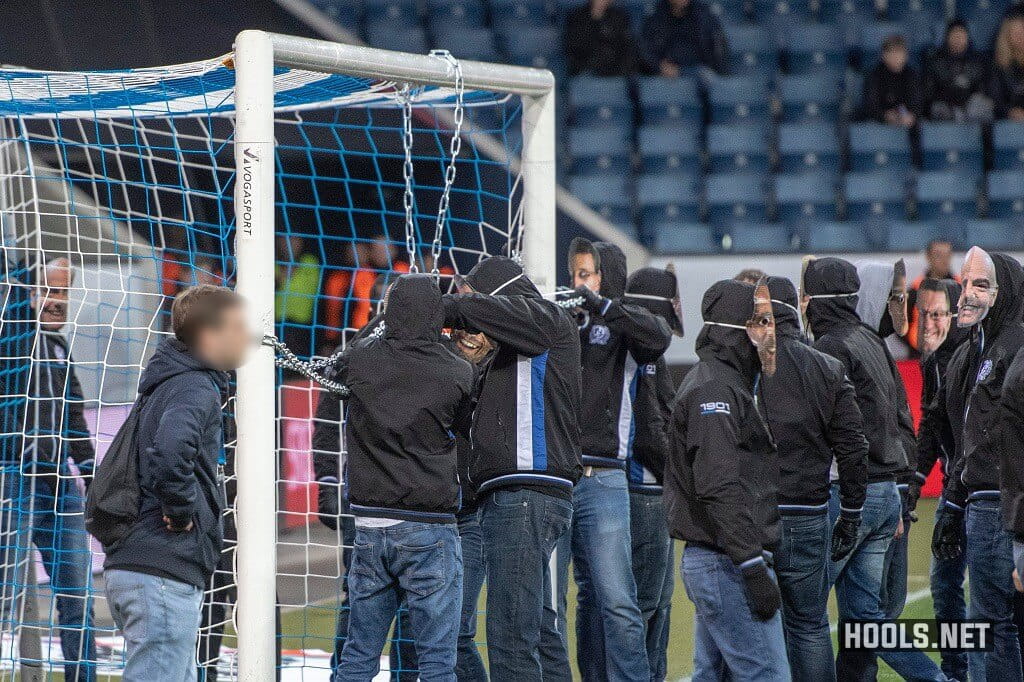 After several minutes of protesting, the fans made their way back to the stands.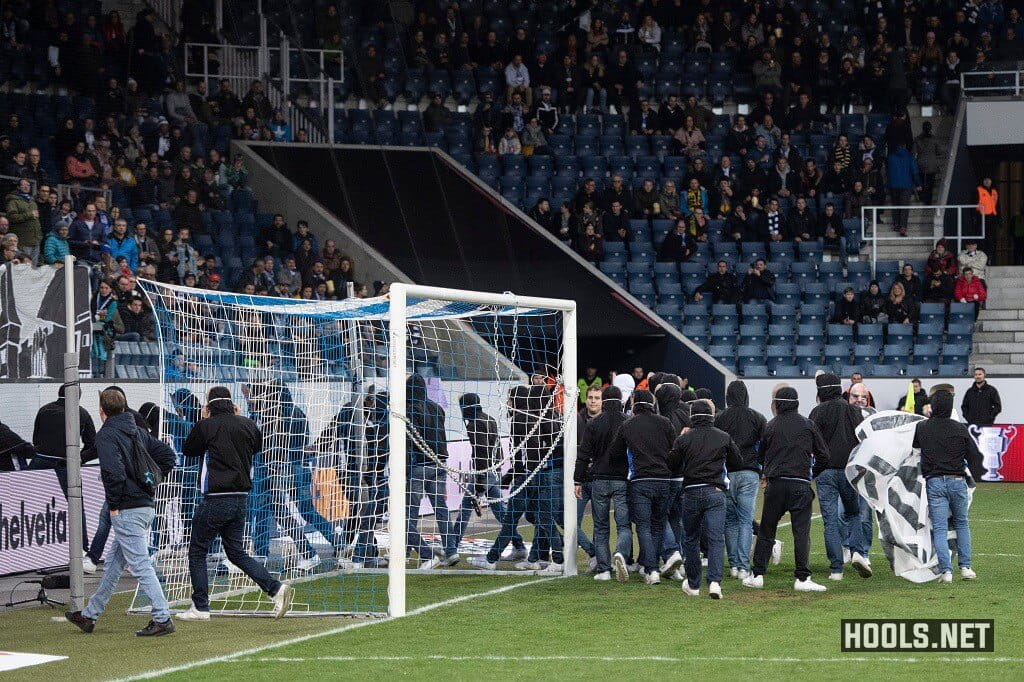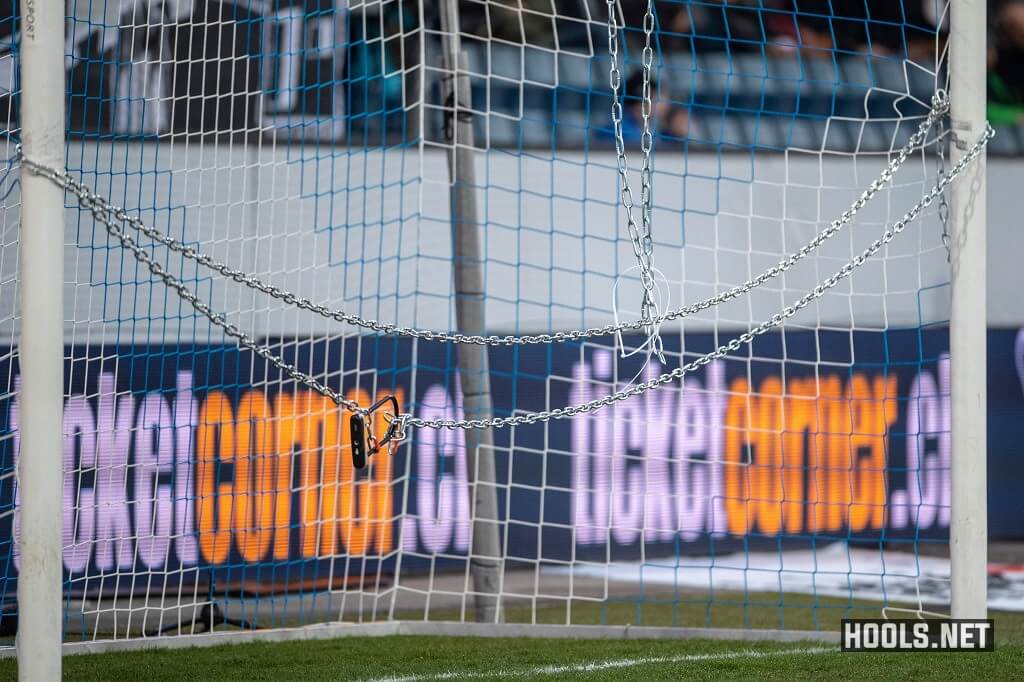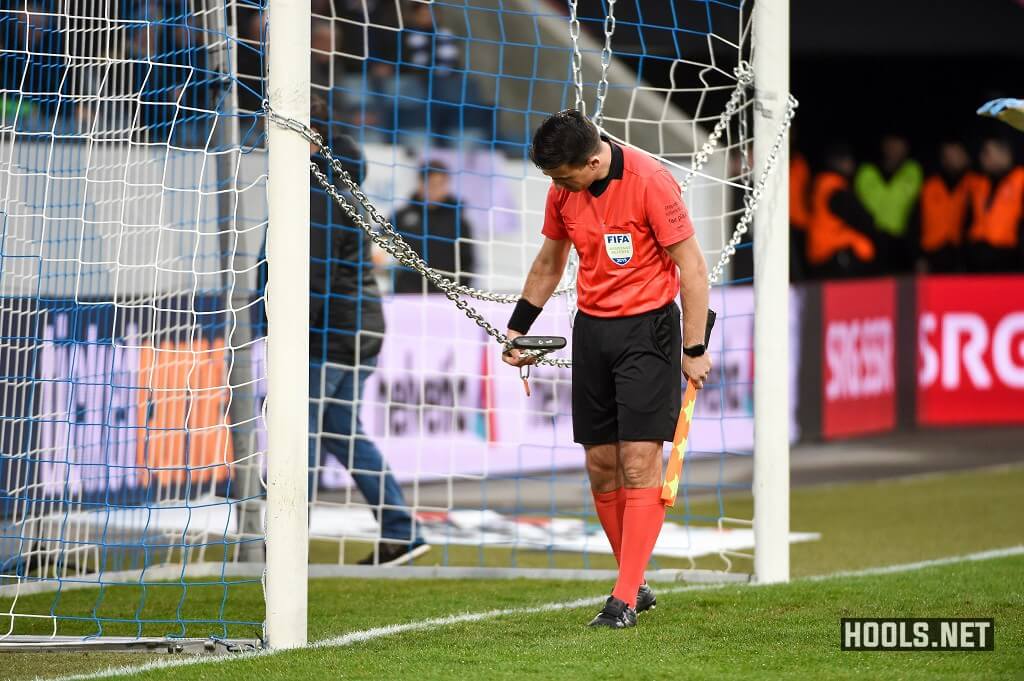 The start of the match was delayed for five minutes while workers cut the chains with a bolt cutter.