Penarol fans clashed with police in and around the Centenario stadium prior to their derby match against Nacional on Sunday, causing the game to be called off.
Before kick-off, Penarol fans in the Amsterdam stand clashed with police, throwing broken seats and other objects at them.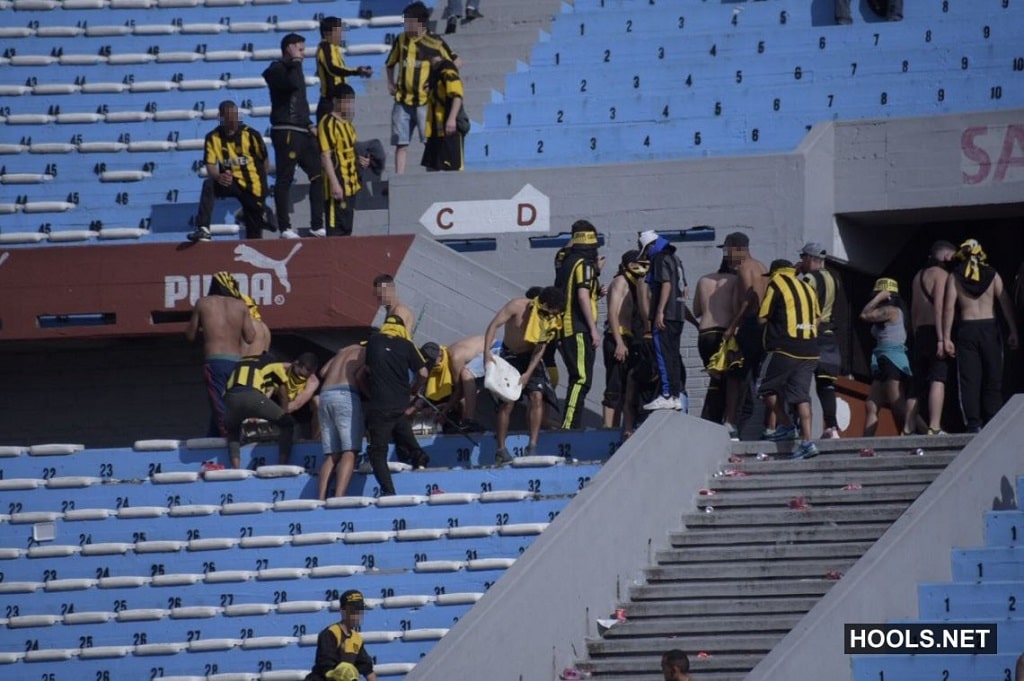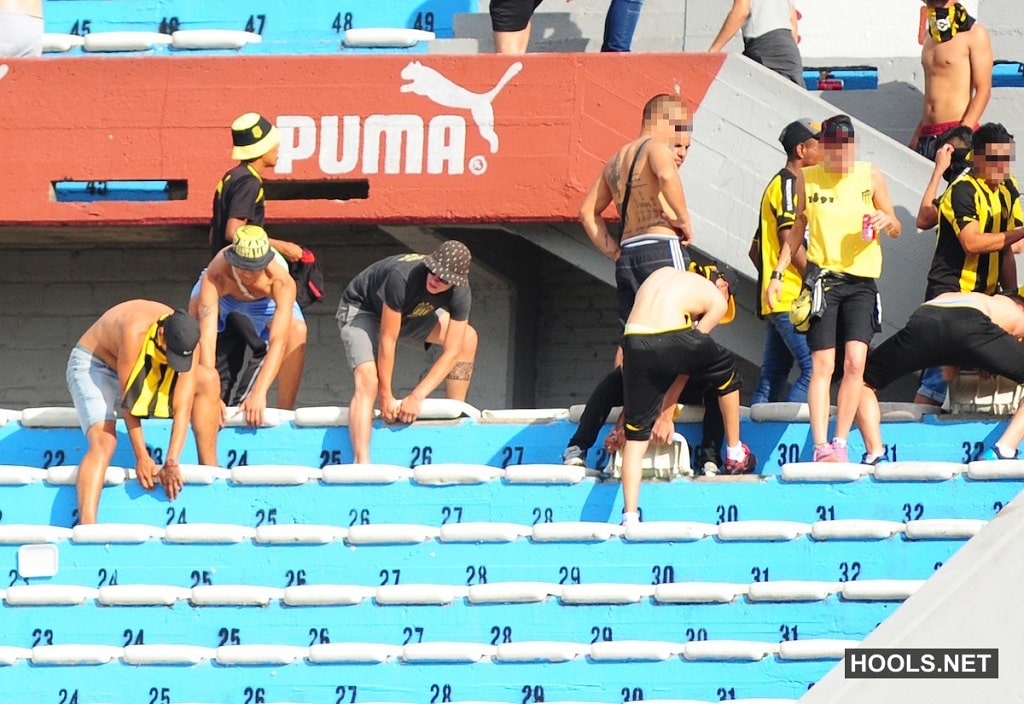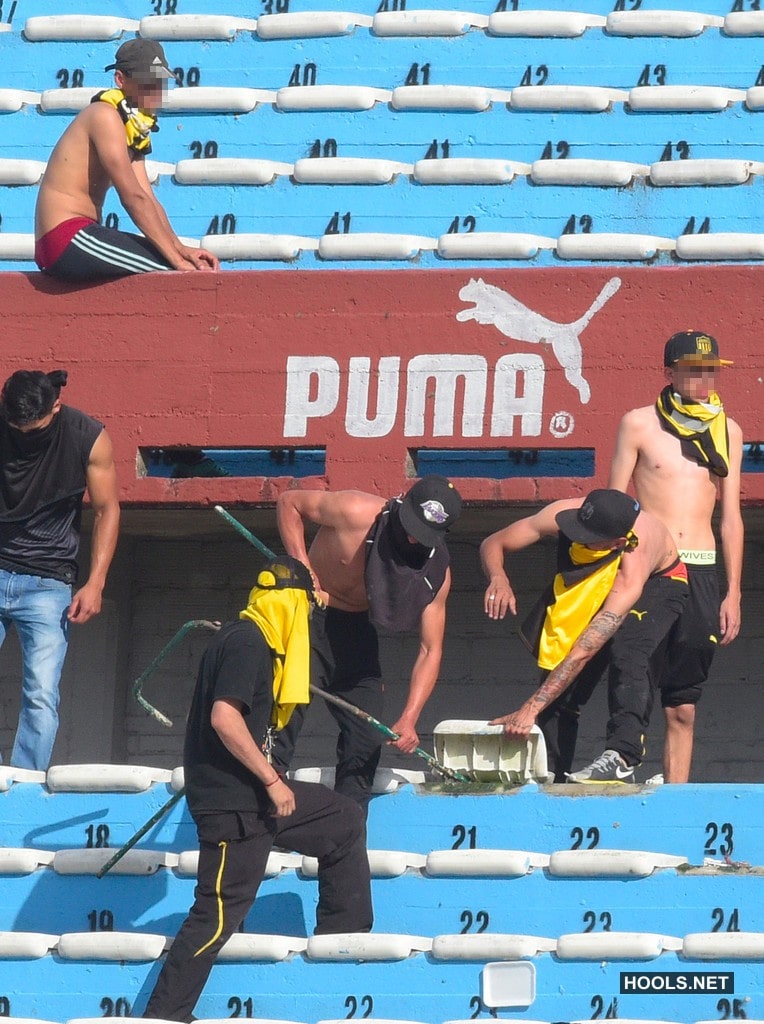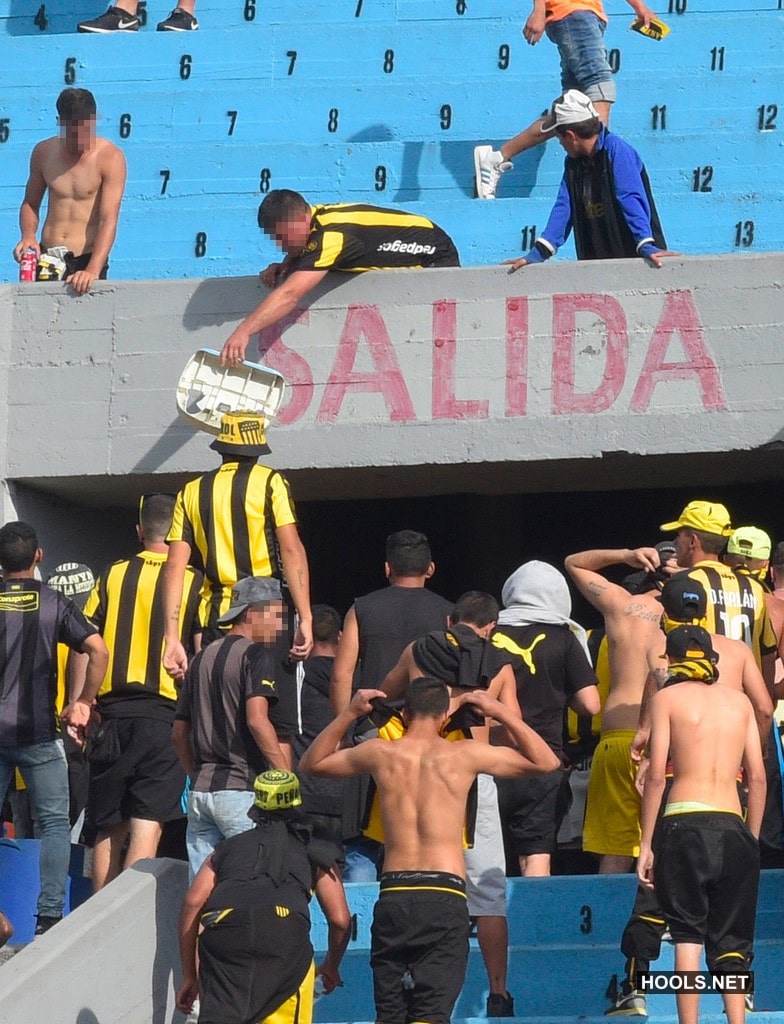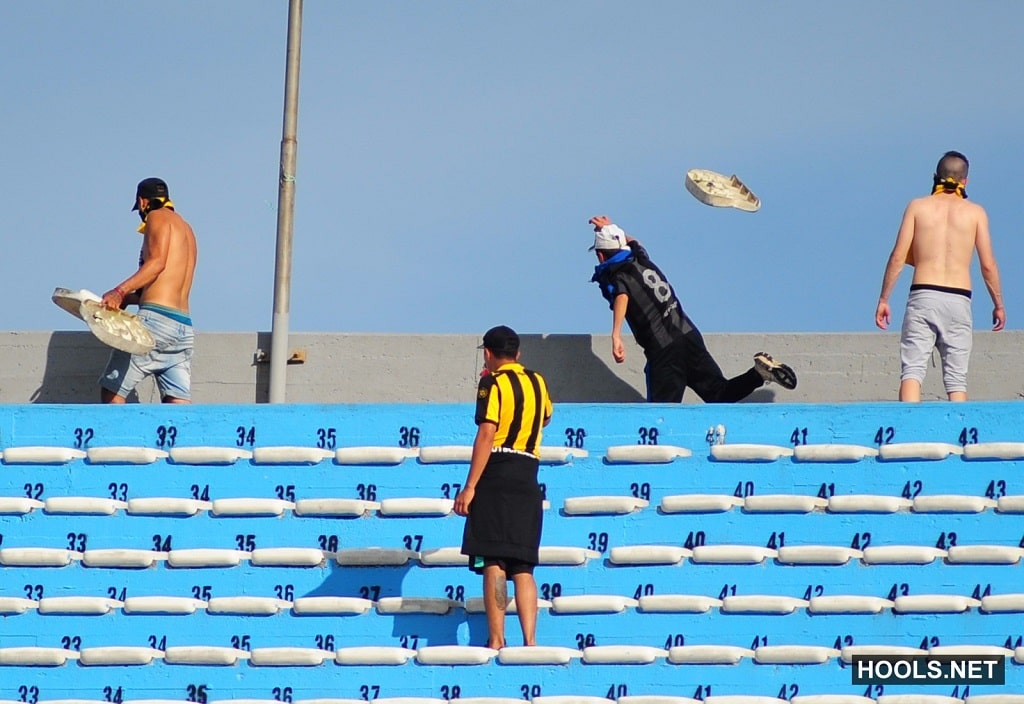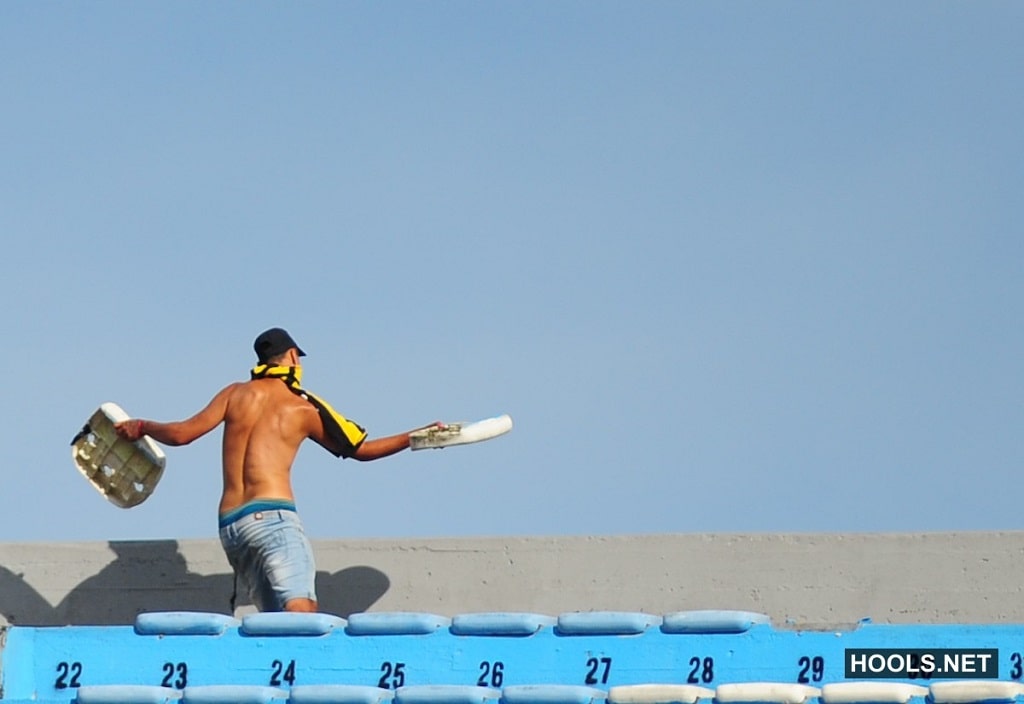 One Penarol fan was caught on camera throwing a gas cylinder – stolen from a hot dog stand – at a group of cops gathered outside.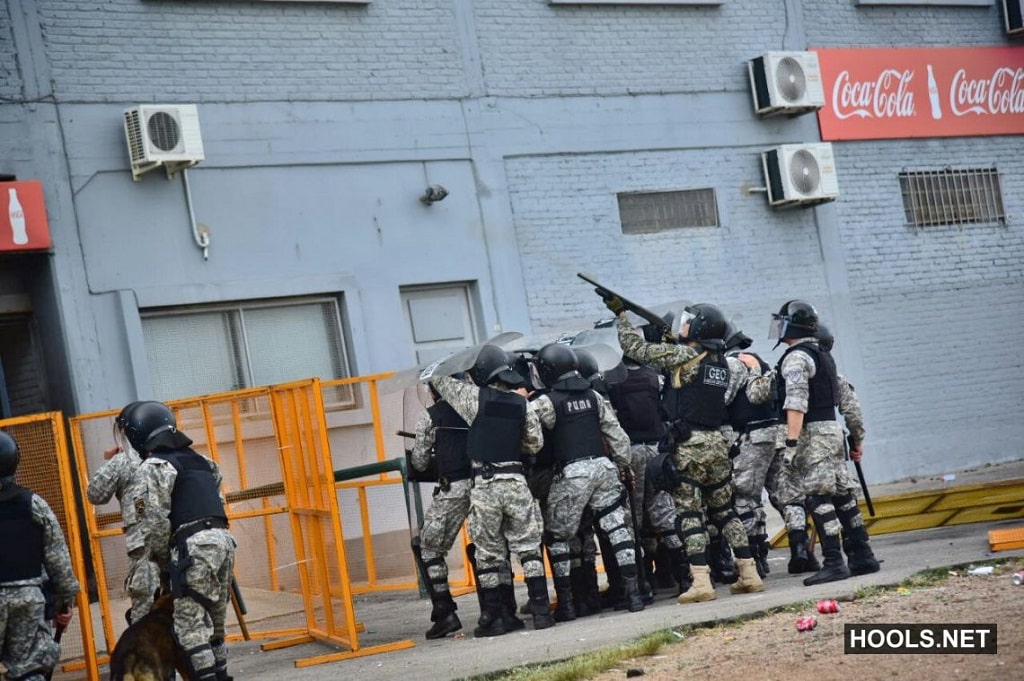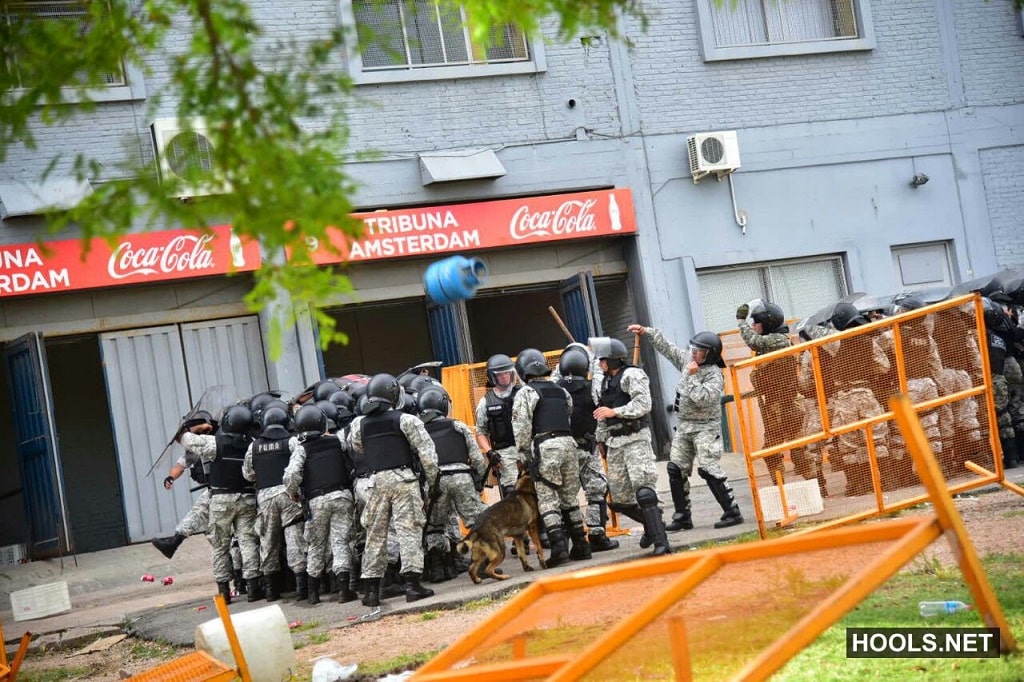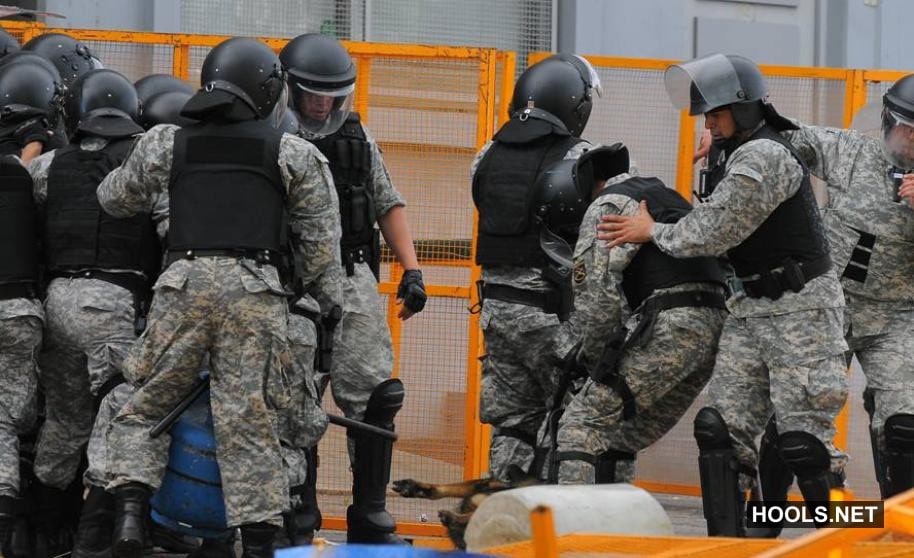 At the same time, other Penarol fans were confronting police outside the ground after they were not allowed to enter the Centenario stadium.
More than 170 people were arrested.