On this day in 2013, Spartak Moscow fans rioted during their Russian Cup match at Shinnik Yaroslavl.
There were about 7,000 Spartak Moscow fans in the 22,990-capacity Shinnik Stadium.
The game was first stopped just 60 seconds into the match due to smoke from flares and other pyrotechnics set off in the Spartak Moscow end. Play resumed after a minute.
A few minutes after the half-time break, pyrotechnics were lit again in the Spartak Moscow end and the match was halted for a second time.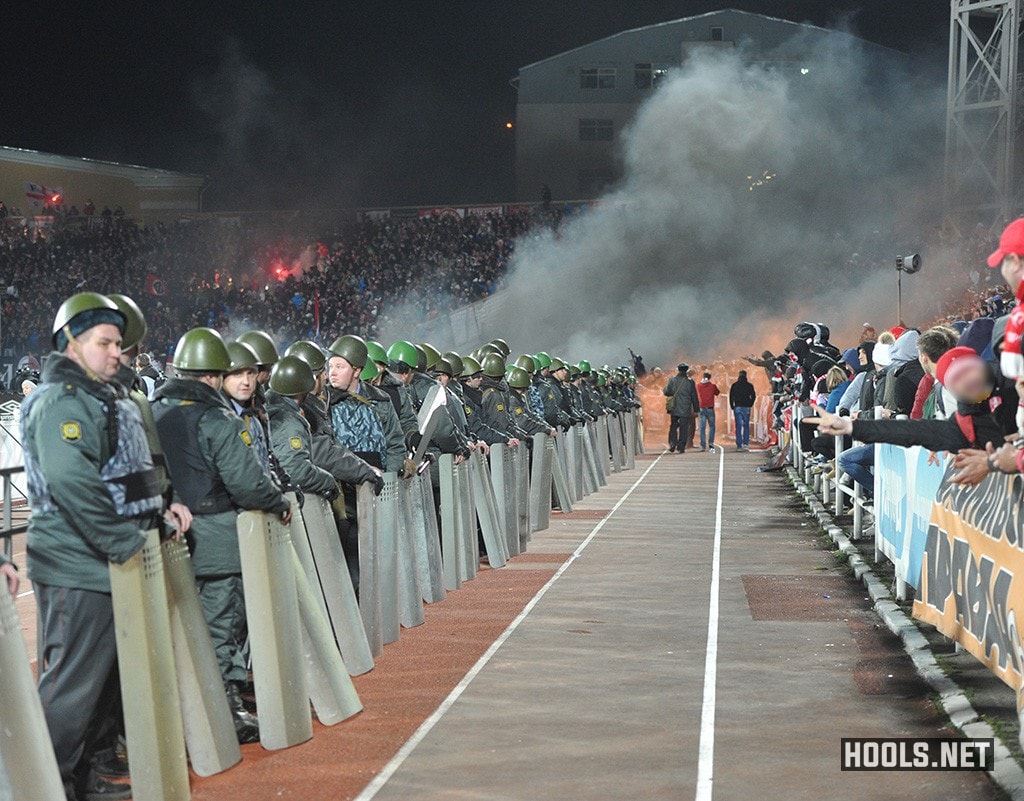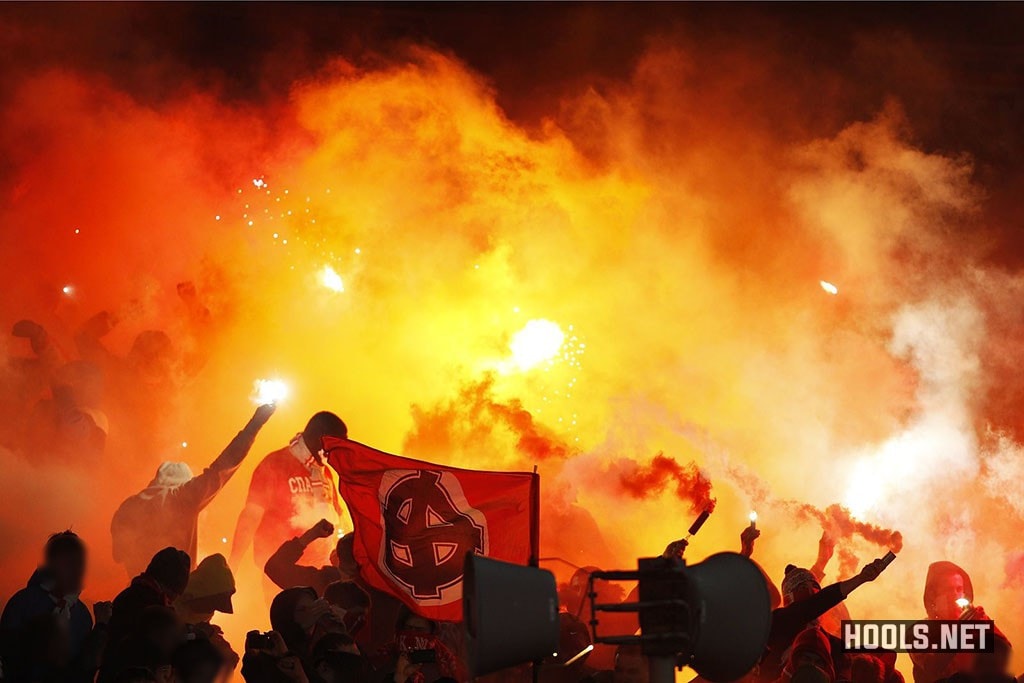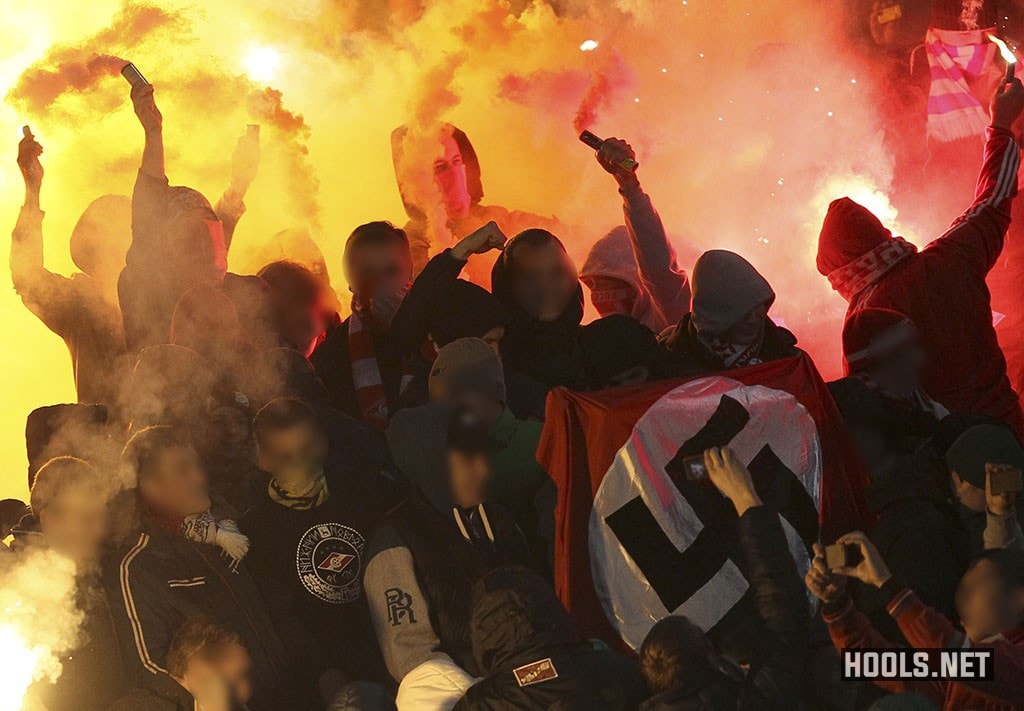 While both teams stood on the pitch and waited for play to resume, a man jumped out of the stands and ran on to the pitch. Soon the man returned to the stands, where he was caught by police.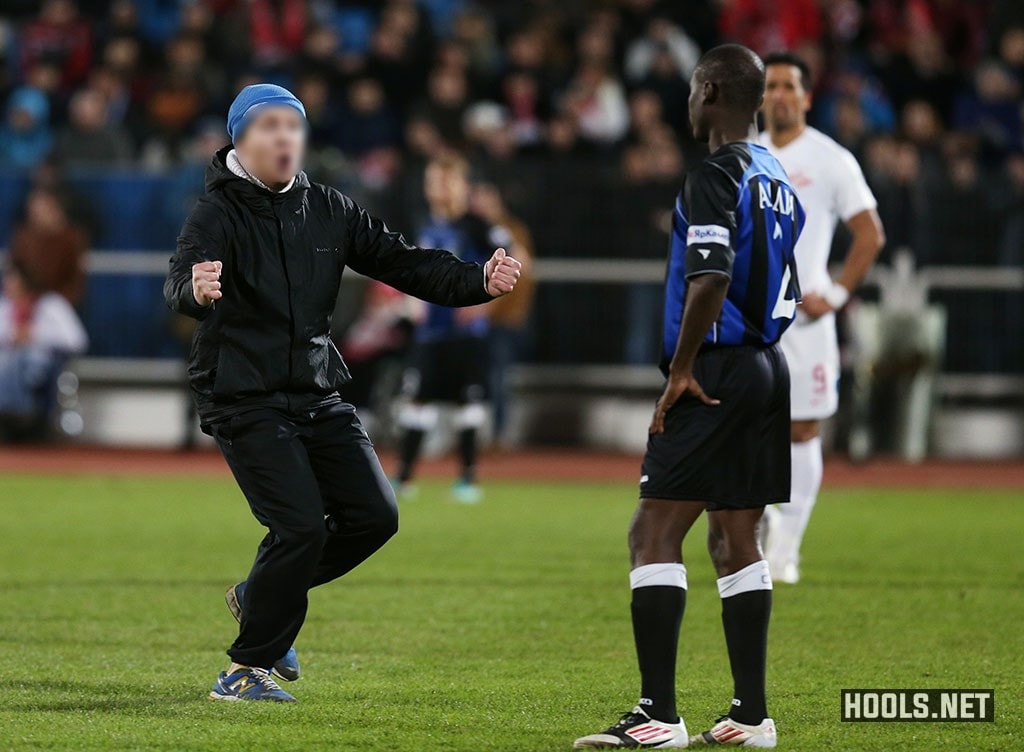 Some Spartak Moscow fans quickly rushed to free the man, fighting police.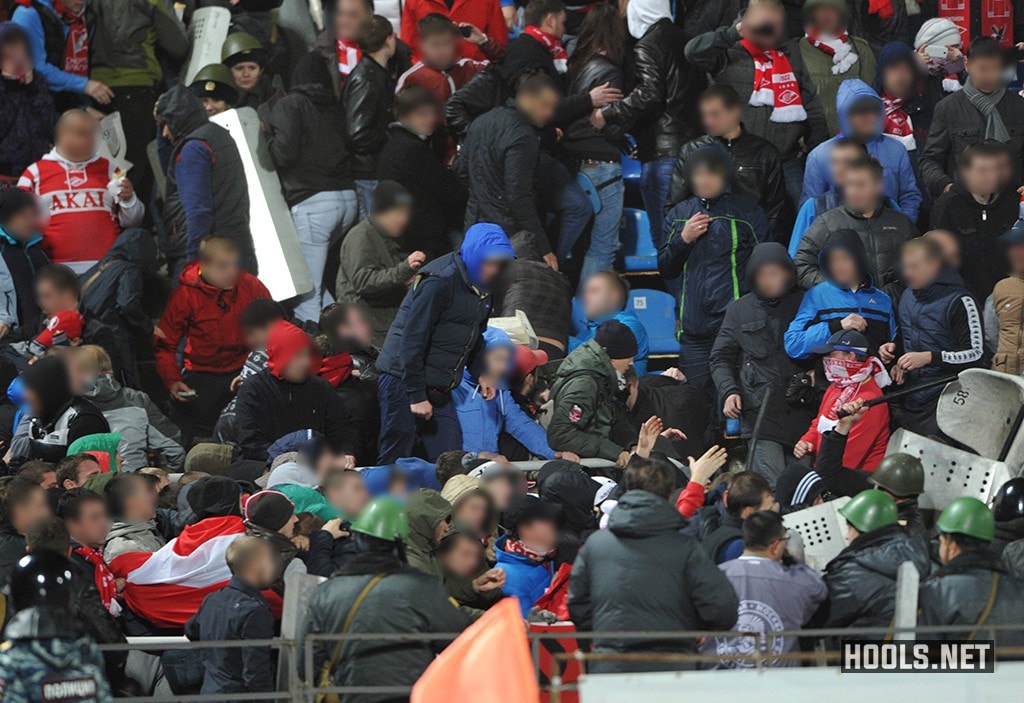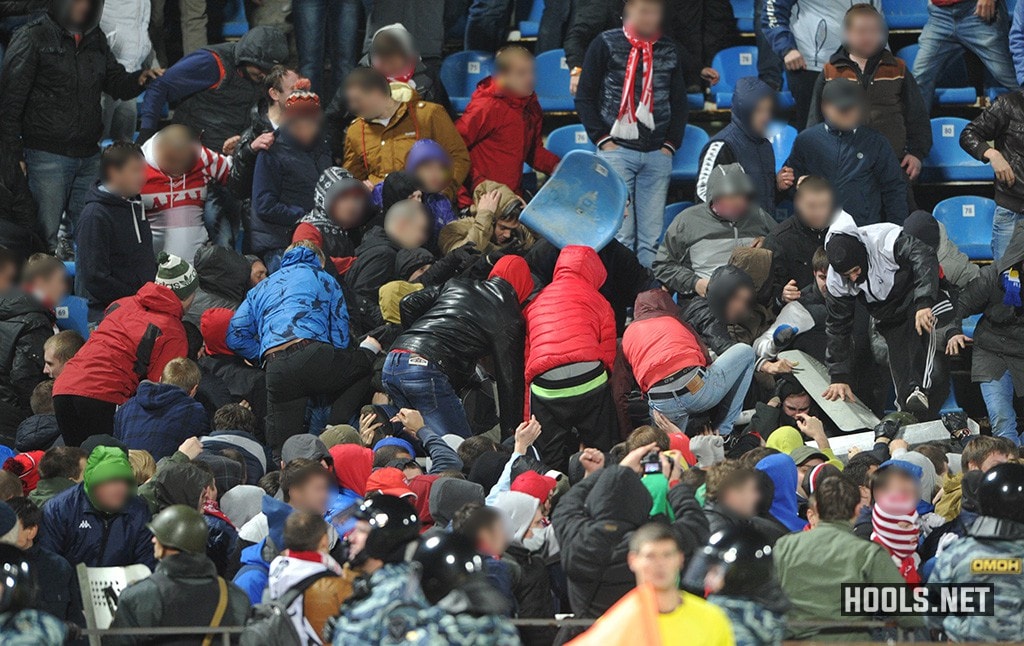 The fight quickly turned into a riot. Seats were ripped up and thrown at riot police who used a water cannon to quell the fans.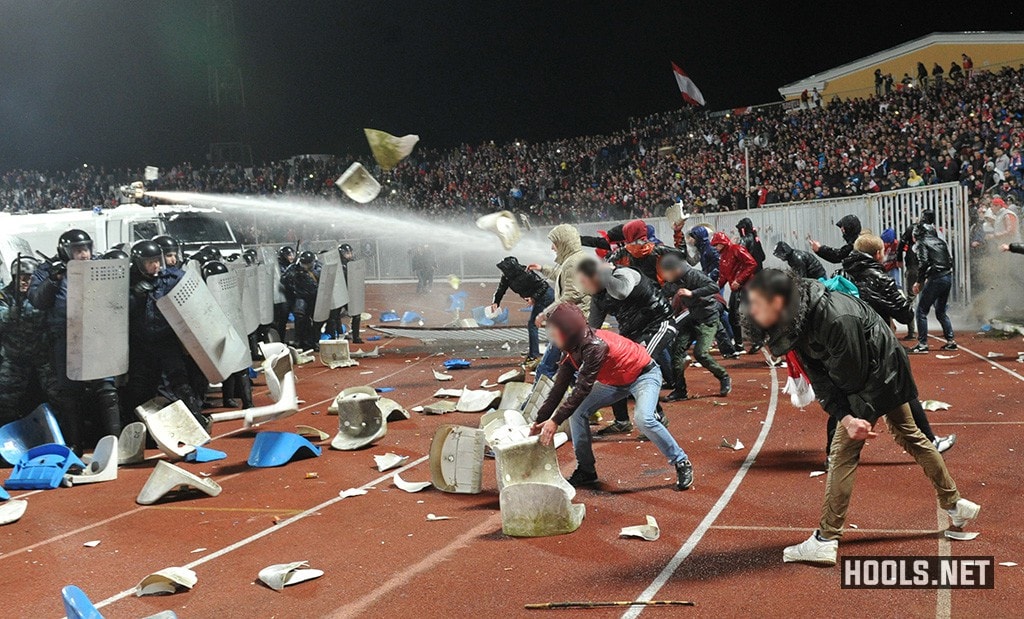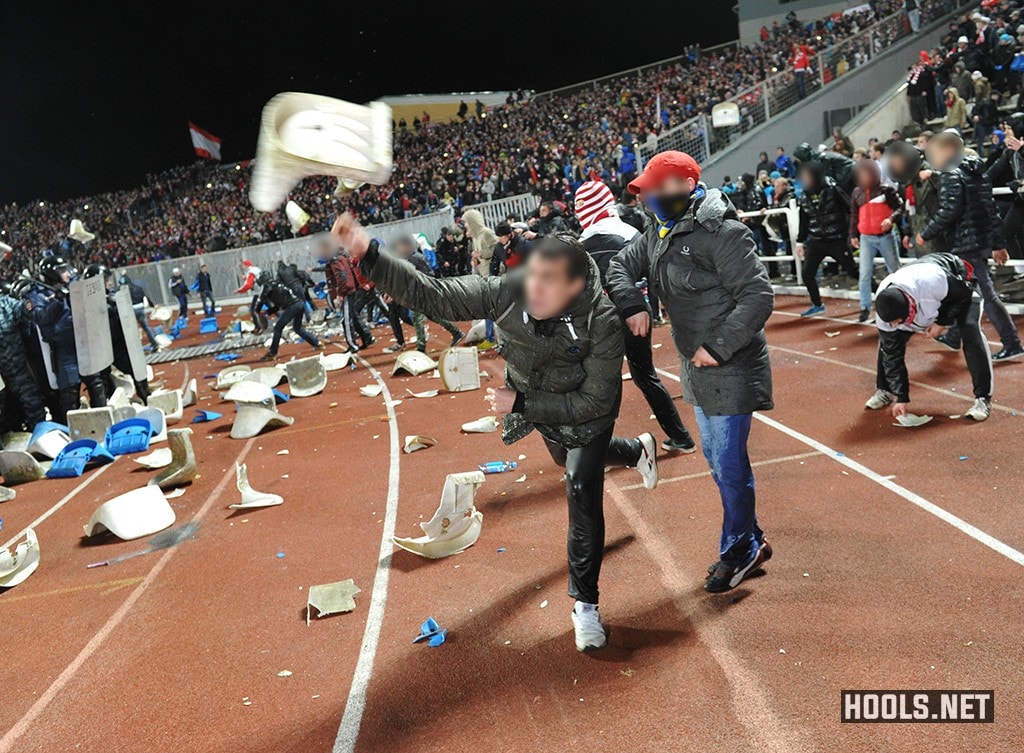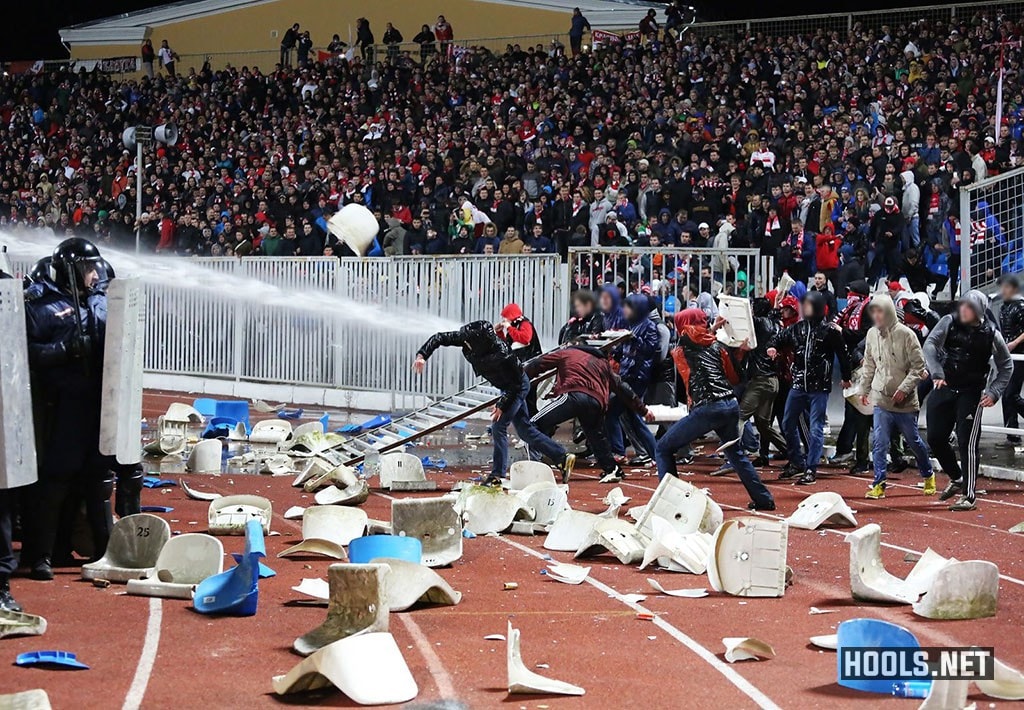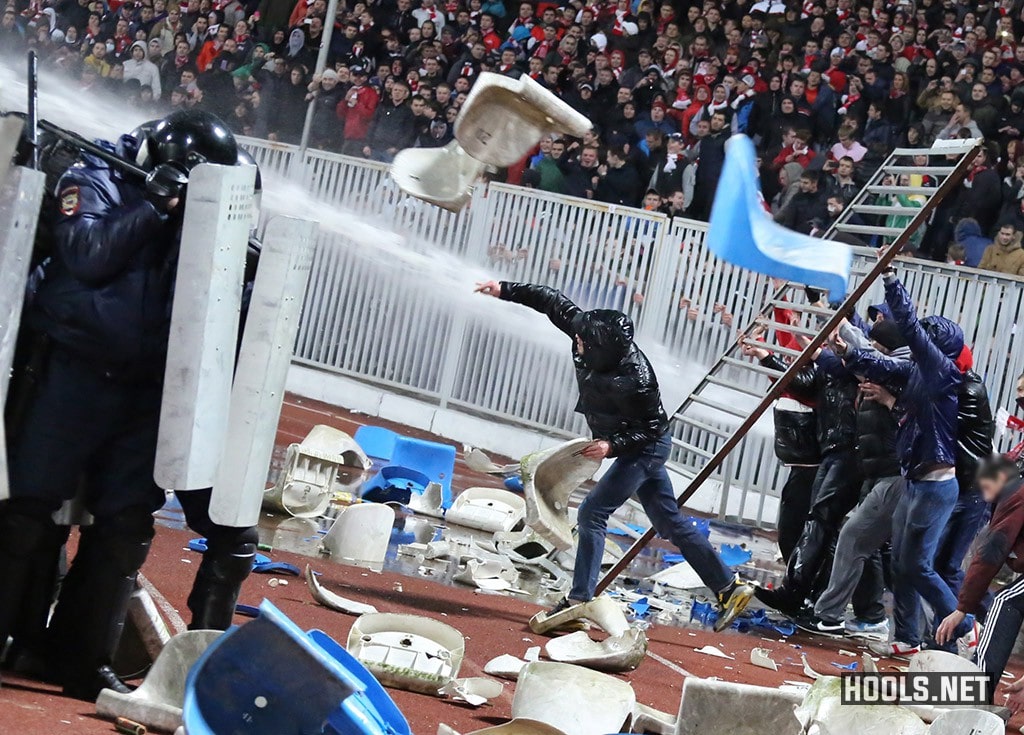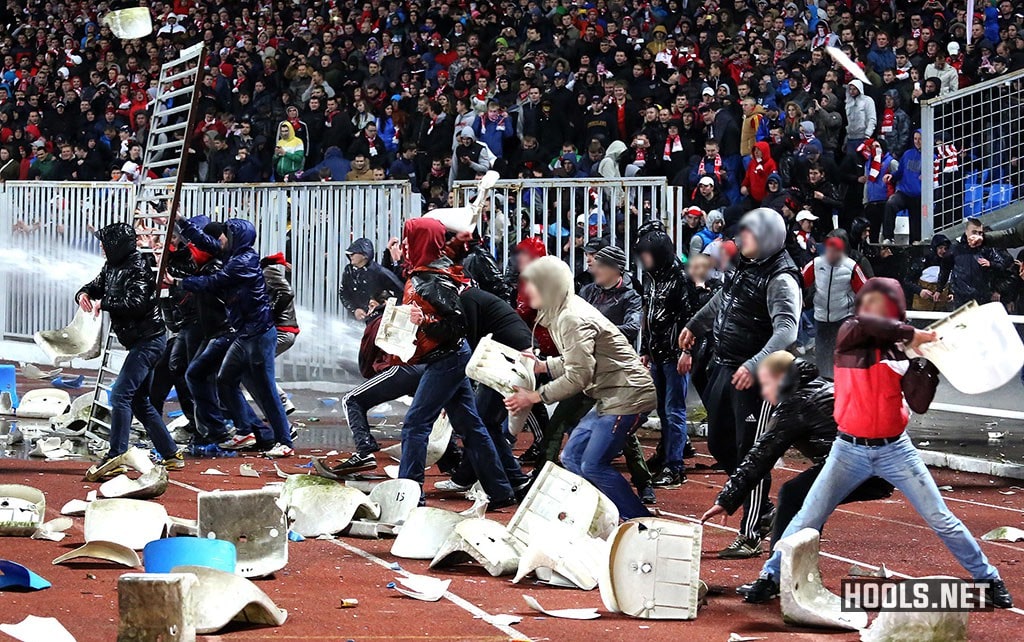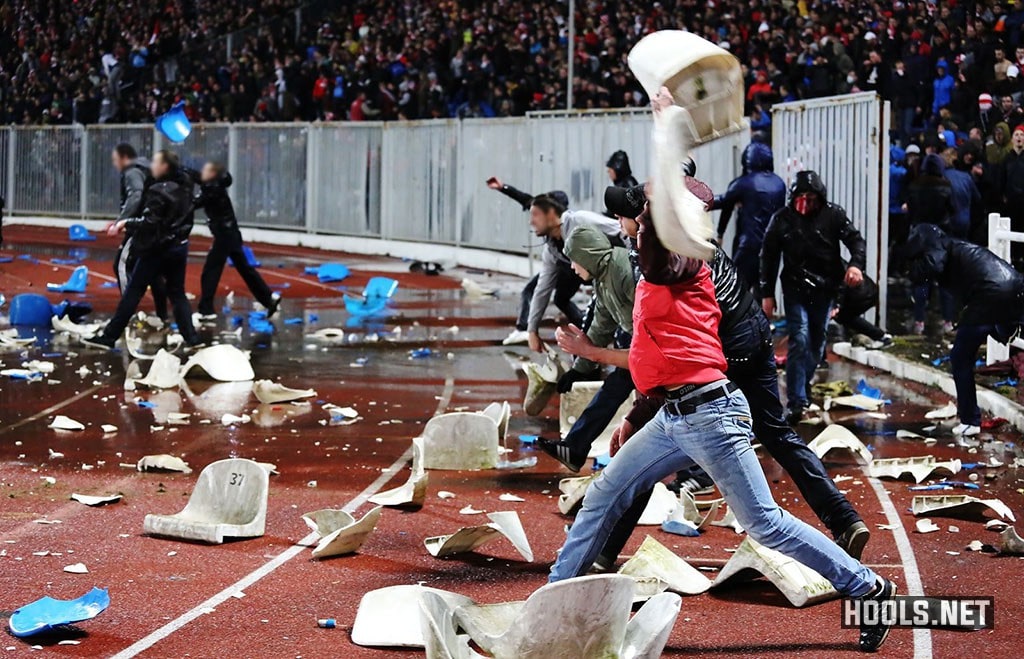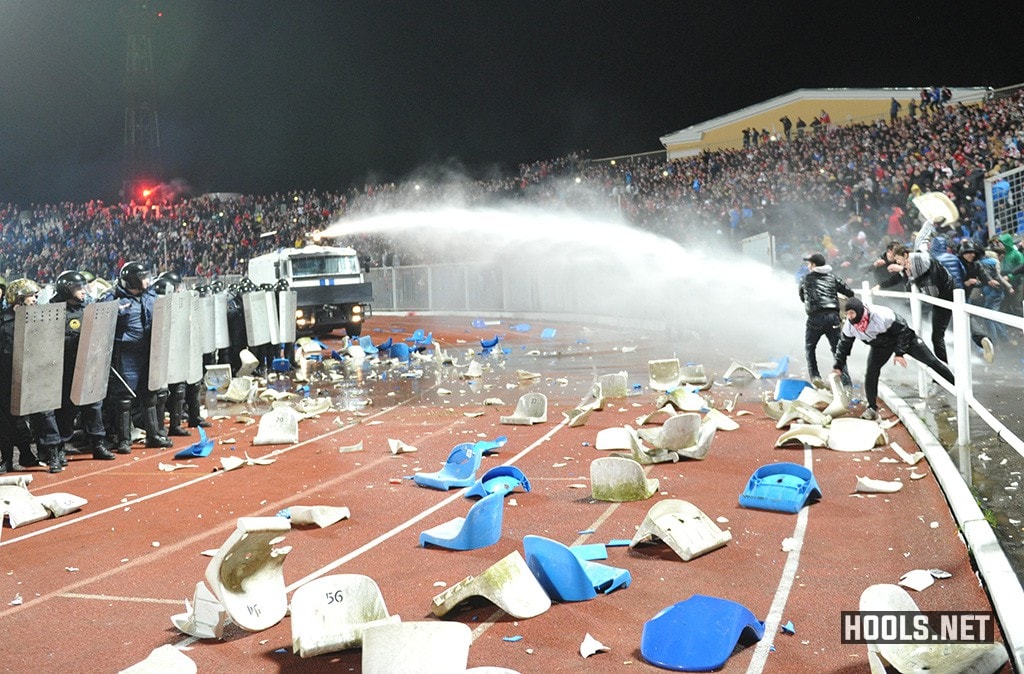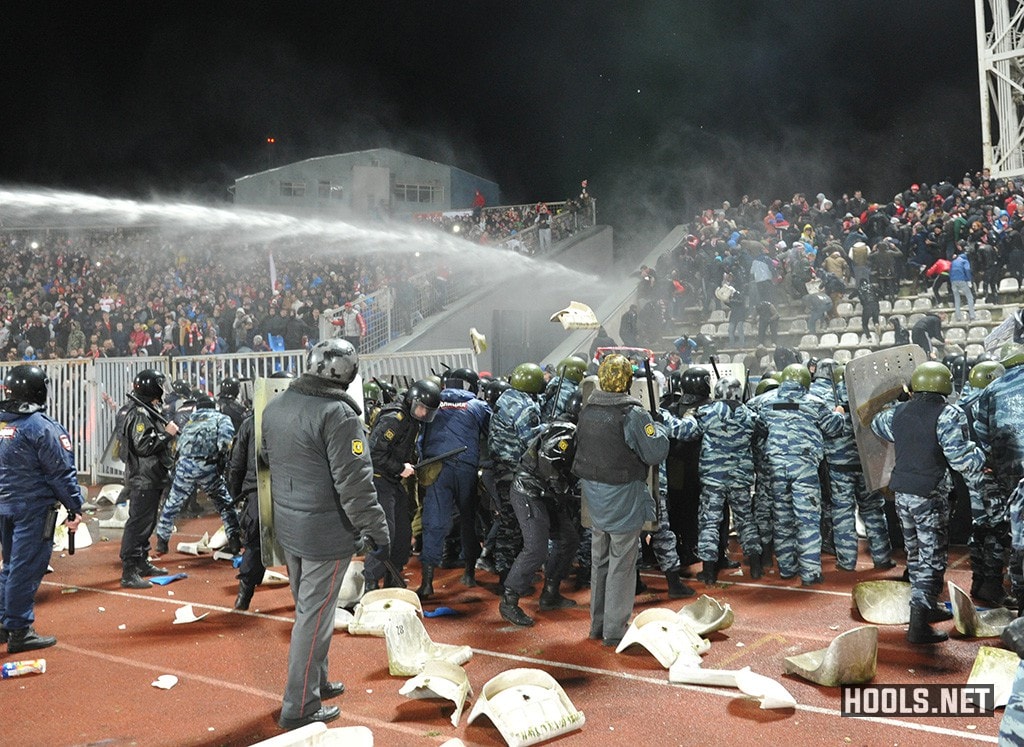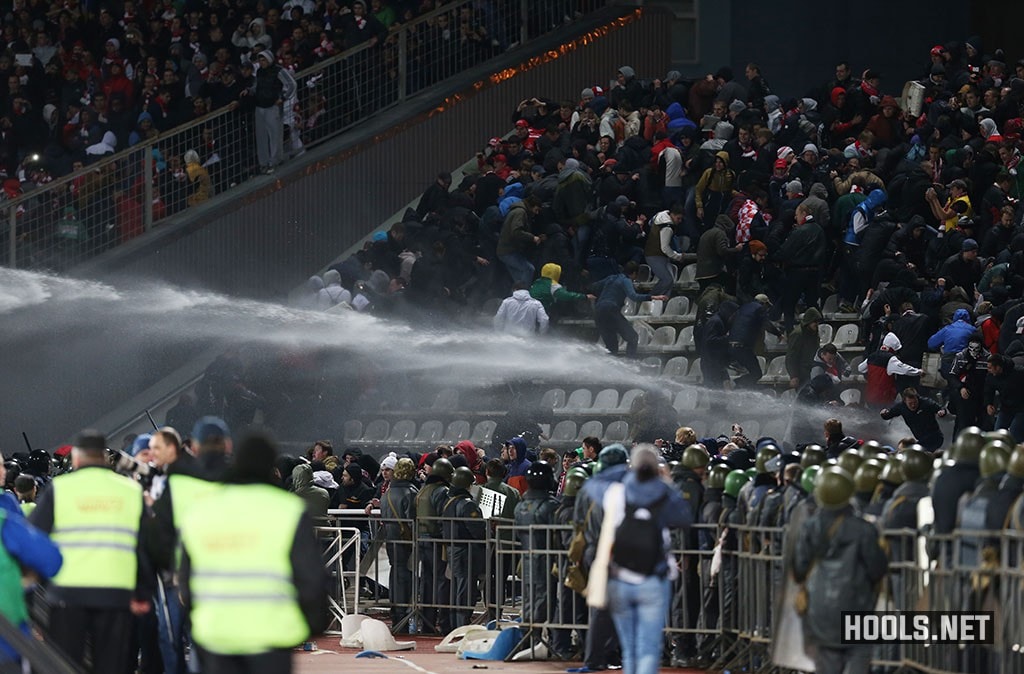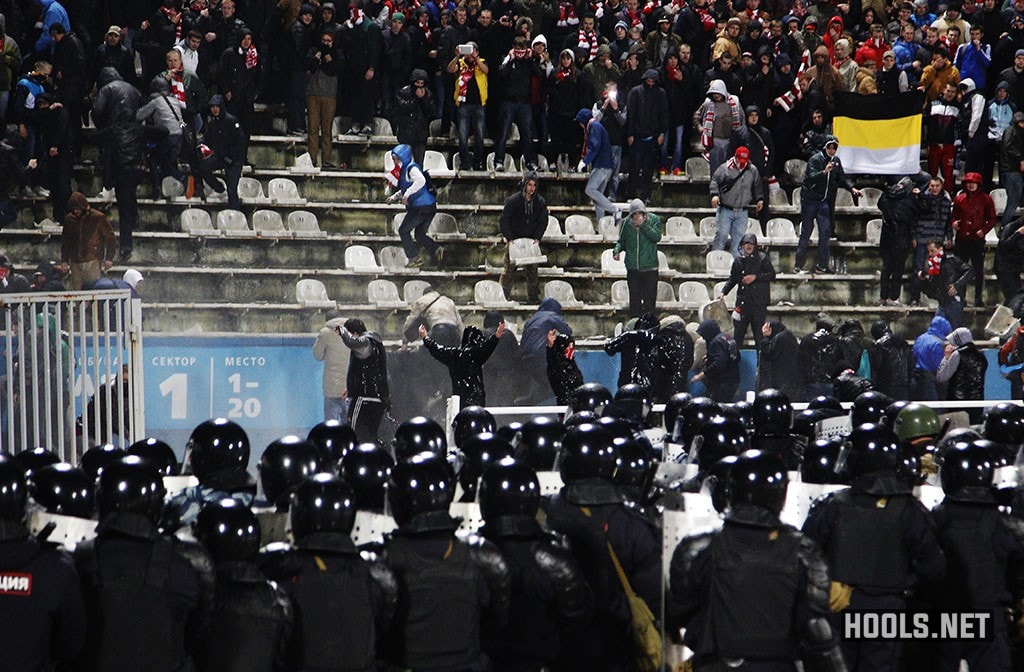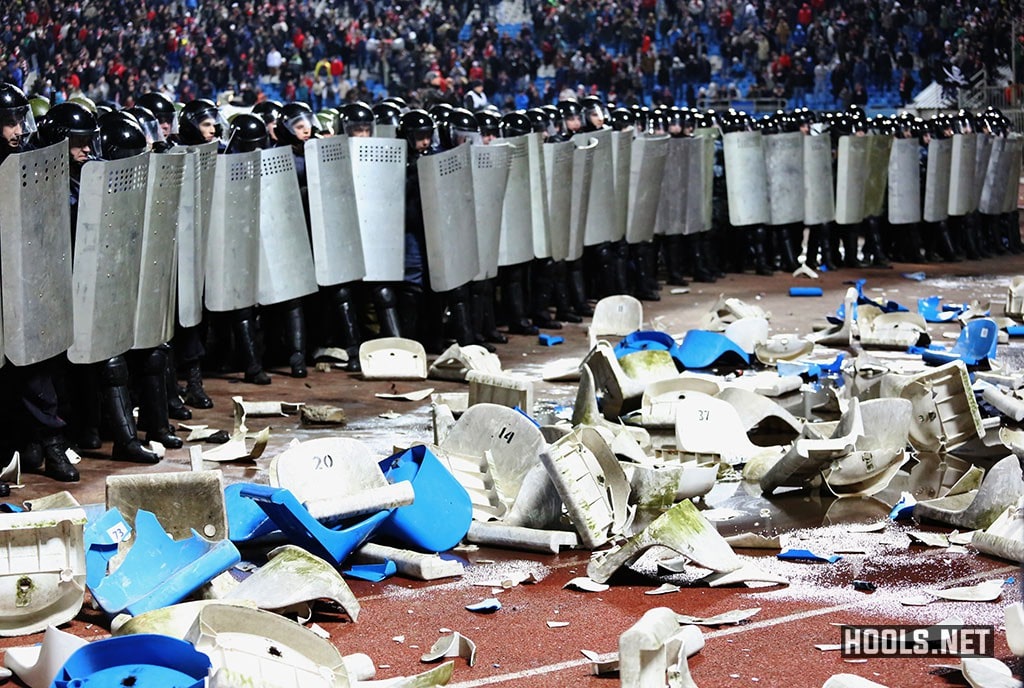 Play eventually resumed after a half-hour delay.
78 people were detained.